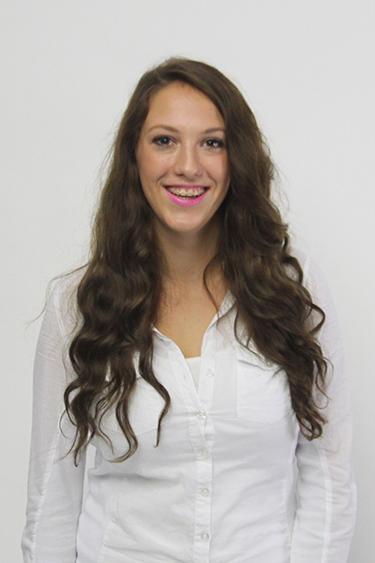 How did you get here?
I took journalism 110 Media Writing last winter quarter. After class I was talking to Andrew about an assignment, and he suggested looking into The Clipper.
What do you love about TheClipper?
I love The Clipper because it feels like a family and constantly challenges me to grow and step out of my comfort zone.
Who is your favorite superhero?
Iron man is my favorite super hero because Tony Stark is witty and sarcastic.
What is the worst thing you have ever eaten?
The worst thing I've ever eaten was a kale smoothie. I don't care how healthy it was, I couldn't stand it.
Rebecca Boehm, Staff Writer
Jun 02, 2015

EvCC Nursing Students Go Global: Nursing Students Volunteer Giving Medical Aid in the Dominican Republic

(Story)

Jun 02, 2015

The Director of eLearning Wants You to Have Free Books

(Story/Media)

May 12, 2015

Poetry comes full circle at EvCC

(Story)

Mar 10, 2015

Fire Science Students Fight More Than Fire

(Story/Media)

Mar 10, 2015

A Look Inside a Writer's Notebook: Terrence Hawkins

(Story)

Feb 18, 2015

Culture Shock is A Beautiful Thing : My Experience In Telanagana India

(Story/Media)

Feb 17, 2015

Rowing for Gold:EvCC Students Discoverc 1936 Olympic Victory Story

(Story)

Jan 28, 2015

Challenges, Opportunities For Returning Adult Students

(Story)

Dec 02, 2014

Winter Celebrations Around The World

(Story)

Nov 10, 2014

Dr.Hu of Everett Clinic Answers Questions on Ebola

(Story)

Nov 05, 2014

EvCC Welcoming New Advisors

(Story/Media)

Oct 15, 2014

EvCC Crosses Broadway With Amtec

(Story)

Oct 14, 2014

Starbucks Opens Across The Street From EvCC

(Story)