The Director of eLearning Wants You to Have Free Books
Hang on for a minute...we're trying to find some more stories you might like.
Everyone knows textbooks can be expensive, but very few know there may be a solution in the future. Open Educational Resources, (OER) is the idea that you can share and remix learning materials. Director of eLearning Alyson Indrunas compares OER to the idea of Wikipedia or Youtube, where materials are free and open to anyone.
Math teacher Michael Nevin started using OER because, "The costs of college textbooks are ridiculous and the economy of textbook publishing is broken, especially math textbook publishing (I promise you the 6th edition of a math textbook is no better than the 5th edition)." Because of the high cost, many students can't always afford to buy text books. Indrunas became passionate about OER as an English teacher when she noticed her students didn't have textbooks the first few weeks of class because they were waiting on financial aid.
"Washington State is one of the leaders with OER adoption, but there's still a long ways to go. Tacoma Community College has set an example with OER. The students initially paid for the start of implementing OER with a $250,000 investment. Compared to that amount of student generated funding, EvCC has just $10,000 from the eLearning budget," explains indrunas.
Though at a much smaller scale than Tacoma Community College, OER is starting to take hold at EvCC. According to Indrunas the aviation department is using public domain FAA documents, texts that are open to the public, and the engineering department uses public open source software and open source textbooks. According to Nevin materials are all over the place now. "The school gave me a sabbatical last quarter to develop my own OER materials. I took Tyler Walllace's textbook and used it to write a textbook of my own – Triptych Algebra. Tyler's textbook is licensed Creative Commons Attribution 3.0, so anyone is allowed to modify and use the text."
One of the major challenges for OER is getting students involved. Indrunas believes a movement for the school to provide more OER has to be student led. The Clipper asked 20 students from all over campus, and not a single one had heard of Open Educational Resources. After learning what OER meant, student Jason Eigman thinks "it would be cool." He says you wouldn't have to worry about books, with links you can download and study from anywhere. Indrunas encourages students to talk to administrators and ask questions. She said, "Real momentum comes from students."

About the Contributor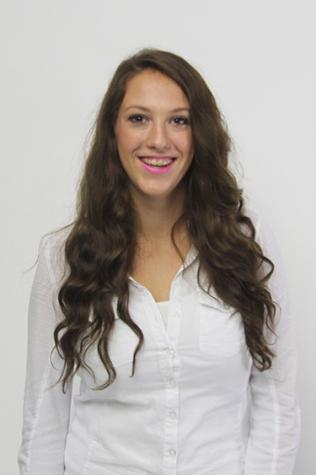 Rebecca Boehm, Staff Writer
How did you get here? I took journalism 110 Media Writing last winter quarter. After class I was talking to Andrew about an assignment, and he suggested looking into The Clipper. What do you love about TheClipper? I love The Clipper because it feels like a family and constantly challenges me to grow and step out...