EvCC Crosses Broadway With Amtec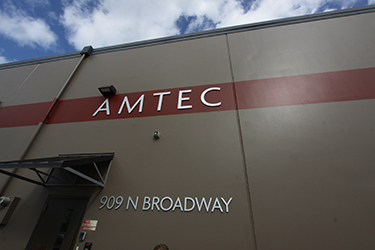 Step inside the massive, industrial warehouse packed with business suits, and dotted with a beaming work boot wearing crew: welcome to the new AMTEC building, EvCC's Advanced Manufacturing Education and Training Center.
In May 2014, the machining program moved from it's former location by Paine Field to its new home just across Broadway. Oct. 1 at 2:00pm marked the grand opening, complete with machinists showcasing off their new technology, speeches from officials including Governor Jay Inslee, and a ribbon cutting.
Now that AMTEC is across the road instead of across the city, engineering students are excited and look forward to collaboration. Ben Duschene, Engineering student and member of the Engineering club attended the grand opening and gushed about the "kick ass, really nice equipment!"
The day prior to the grand opening, Ben and peers spoke to the head of the machining department about high hopes for integrating the engineering department and AMTEC. Most of the engineering and Computer Aided Design (CAD) teachers are on board with the idea of colaberating. As of Sept. 30 engineering and AMTEC students are already collaborating on a 3-D printer and a rocket.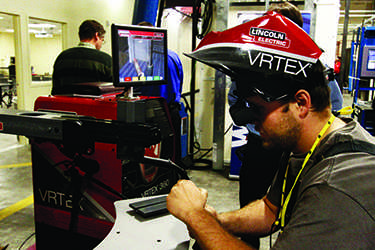 The engineering and AMTEC students hope to go far with this new program, and so does the school itself. Over the past few years, EvCC has been expanding its borders. With the addition of the AMTEC building, EvCC finally crosses Broadway. One more building doesn't seem earth shattering, but the effects the new AMTEC programs will have for students and the community are.
 Aerospace, advanced manufacturing, and welding instructor Rob White boasted there's "not a community college on the West Coast that's doing what we're doing here," adding that it's going to be the "largest welding program in-state; if doubled, it still wouldn't meet [the industry's] demand."
This new program will unlock lots of job opportunities for its students, especially in the industries Washington dominates like aerospace. There were several Boeing personnel at the grand opening. One of them, Jason Koehn explained "Boeing hires lots of people from Everett Community College." According to the press release, "More than 40% of manufacturing industry employees are near retirement," meaning there will be an abundance of job opportunities for AMTEC students when they graduate.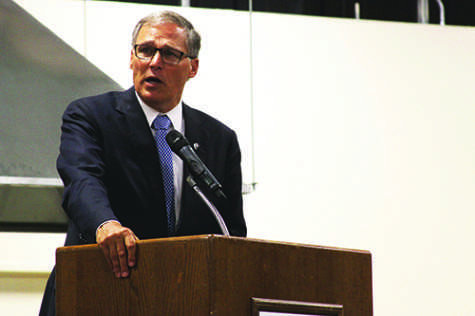 In the words of Governor Inslee during his speech, "We invent. We create. We build."