Winter Celebrations Around The World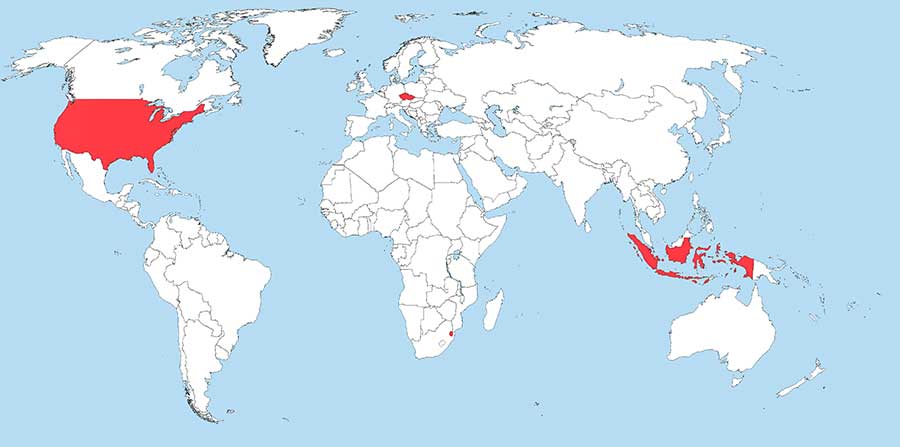 As the "happiest time of the year" gets closer and closer, it becomes apparent that the holiday season means so many different things to different people. Soon, everywhere will be dominated by faux snow, strings of lights, red and white decorations, trees and Santa Claus figures. Ugly sweater parties and gift wrapping are promoted and expected. Here, students and faculty dish on their favorite holiday memories from around the globe.
Native Americans
Most first nation's members celebrate whichever holidays are acknowledged in the culture around them. In addition, tribes have their own holidays. 1st Nations Club advisor Brian Ramos says, "Each tribe has their own different way of celebrating." They celebrate tribe specific occasions, however most 1st Nations recognize winter solstice in one way or another. Their traditions are held extremely dear and private, only between families or tribal family. According to Ramos, setting a date for giving thanks or gifts is a very European idea. In many tribes and cultures gratitude and giving are common practices, meant to be shared every day, not just one day a year.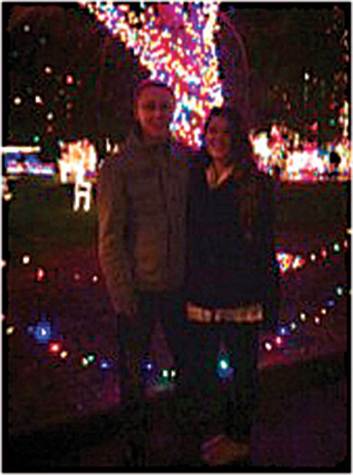 Czech Republic
Matt Novotny, 19, is in his second year at EvCC and third year in the states. On the 24th of December, there are no outside light displays or over the top decorations. No huge gatherings exchanging gifts. Rather, Novotny's family has an intimate nice dinner together. The day is reserved for close family; usually only those who live together in a household. Christmas day is when the celebration erupts. Coming in from the snow outside, Novotny's grandma's house smells of cinnamon. All his relatives are gathered there, and there is an extra chair at the table. Though the extra chair has never been filled at one of Novotny's Christmas celebrations, Czech tradition is to always have an extra chair in case someone wanders in from the cold. Another tradition is to never eat meat on Christmas day. The children are told if they eat meat on Christmas they won't see the golden pig. Aside from a big family dinner they also give gifts, however they are often made and not purchased. Matt says "it makes it more personal."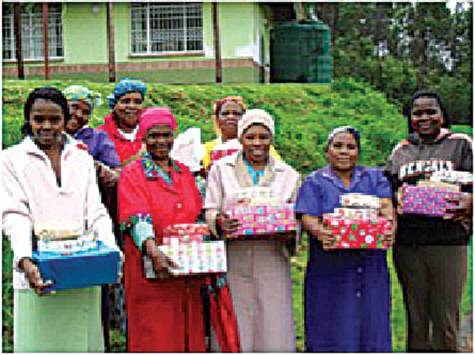 Swaziland
2nd year student Christy Hildebrand spent 3 months in Swaziland last fall volunteering at the Sandra Lee Center orphanage. She left a few days before the 25th, so the children and caretakers celebrated Christmas a few days early for her. On the other side of the world, Christmas is during their summer. In the nearby town and especially malls, decorations are abundant and there are Santa's everywhere.  For Christmas dinner, families without a lot of extra income eat a typical meal called "pap," which is similar to mashed potatoes. Presents are not the main focus, as sometimes they cannot be afforded. If there are presents, parents usually only give one per child. Christy was able to provide Christmas gifts for the children and caretakers that year. Even without a lot of material gifts, people in Swaziland find joy in singing Christmas songs just like we do here.
Indonesia
In Indonesia, very few people celebrate
Christmas. In some cases, however, not having Christmas just makes the New Year's celebration bigger and far more exciting. Satrio Darmawan remembers New Year's always being a huge celebration growing up. Fireworks buzz and blast all day and night. "New Year's is quiet here," he recounts in comparison.
Indonesian fireworks are different from fireworks in America. There are many more kinds, and they are often closer to the ground. Fireworks are everywhere and commonly sold on the street. The mood is festive; streets are crowded and traffic is stopped, and people begin their party right there.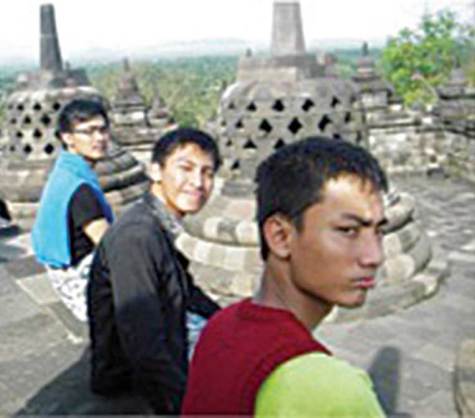 Courtesy of Hatra Mulyono
Hatra "Wima" Mulyono, another Indonesian student, makes his best winter memories on road trips during school break. He emanates joy from him as he tells the story of him and his friends driving from West Java to Jogjakarta. Hatra and seven others piled into the car, and turned up the music for some travel and sightseeing. They headed to the beach, and in winter enjoyed soaking up the sun and playing in the sand and surf. They experienced a traditional market complete with street vendors and all kinds of food, and visited Borobudur Temple.