Dr.Hu of Everett Clinic Answers Questions on Ebola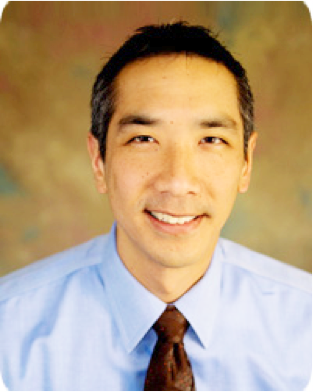 Is Ebola preventable, if so, how?
Because it is not airborne, Ebola is not very contagious. There must be direct contact with body fluids (e.g., blood, vomit, diarrhea, etc.) of a symptomatic, infected patient. However, Ebola is considered highly infectious, meaning only a small amount of virus within those fluids is needed to transmit disease.
With a good public health system in place, you can stop the spread of Ebola by isolating contacts (exposed people) before they show signs of disease. That's our role at The Everett Clinic —infection control and prevention.
At the Everett Clinic are precautions being taken, or at least discussed?
Yes. A large work group has been working nonstop to develop a coordinated response should we see Ebola in our area. There is ongoing training and simulation to ensure that we are ready. We are also working closely with public health, local healthcare organizations and Providence hospital.
How concerned are you and the medical staff about Ebola spreading?
We know that risk in our area is low, but we have a role in infection control and prevention so we've made a plan and we're training according to that plan. The Clinic's goals and preparations are to care for patients, protect them from harm, and ensure the safety of all our patients, families, staff and providers.
Have you dealt with other infectious diseases? How?
Yes. Similarly, we've worked with the Snohomish Health District and other local health care organizations on flu (H1N1), pertussis and other infectious disease outbreaks.
How would dealing with Ebola cases be similar/different?
Working with other agencies is similar and we are re-emphasizing the basics for infection control and prevention (hand hygiene, mask your fever/cough and use of personal protective equipment (PPE).
Because it's highly infectious, there are specific guidelines for Ebola issued by the Centers for Disease Control (CDC), which we will adhere to. In the case of Ebola, The Everett Clinic's role would be early screening, recognition and containment. We will help patients navigate the system to get the care they need.
In your opinion are people too panicked/overreacting?
This Ebola outbreak … has a high mortality rate and it's new to the United States, therefore emotions run high. However, the West African countries of Guinea, Sierra Leone and Liberia are most impacted.
Patients here are currently at low risk. At this time, there are no suspected or confirmed cases of Ebola in Washington State and the likelihood of Ebola in our community remains low.
What do students need to be aware of?
If you've traveled (or been in contact with someone who has traveled) from West Africa within the last 21 days and have Ebola symptoms please stay home and call 425-259-0966 at the Clinic for help and to receive appropriate care.
If you have suspected Ebola, you would be tested and treated at the hospital. We can help get you there safely. Do not drive yourself or a friend/family directly to the Emergency Department. As a community, our goal is to minimize potential contact and exposure with Ebola. What can you do to protect yourself from infectious disease? Get the flu vaccine! The flu is a real risk in our community today. The flu shot can help you stay healthy this season. What you do to protect others from infectious disease? Keep your vaccinations up to date and, at the Clinic, we ask patients who have a cough or a fever to wear a mask.