Rowing for Gold:EvCC Students Discoverc 1936 Olympic Victory Story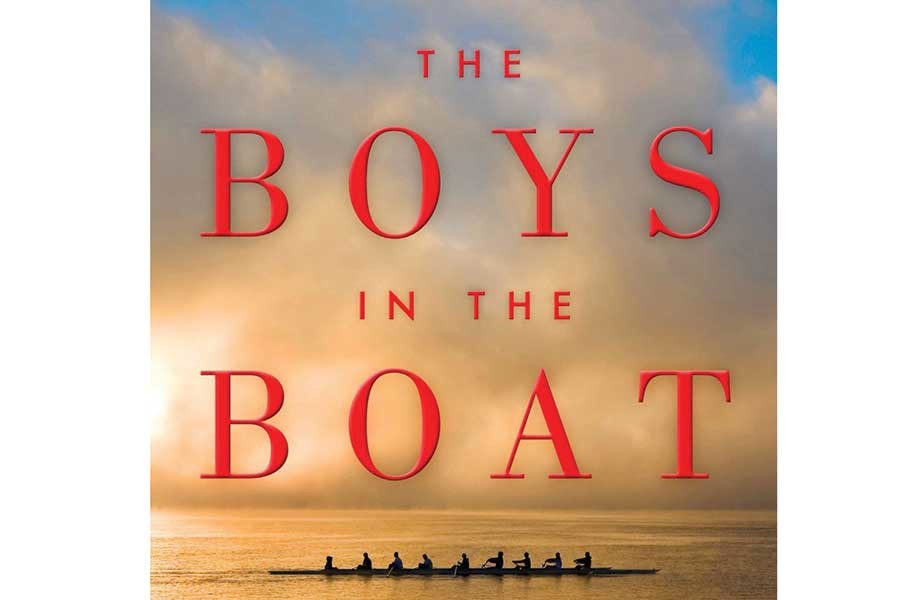 On Tuesday, Feb. 10, students and community members gathered in Jackson Center to learn about the book The Boys in The Boat by Daniel James Brown. Judy Rantz spoke about her father Joseph Rantz, a University of Washington graduate who's rowing team won gold at the 1936 Olympics. Many audience members held the book in their laps as they learned about all that went into the process of writing it. After Judy Rantz met an author she loved, six years went into researching for the book.
Student EJ Olsen says it was cool to hear the backstory and learn the magnitude of effort involved in writing and publishing the book. Judy shared how the boys on the team were just kids working whatever hard or odd jobs they could find to raise money for UW tuition, quite relatable to students today.
Said English faculty member Kevin Craft raves, "It was easily one of the best books I read last year … In the end, the story represents the victory of humility and teamwork against egotism and greed… and reminds us where we've come from as Americans, and who we might be again as a people if we learn to pull together."
The book embodies the passion of rowing; it is relatable to rowers and explains the passion behind rowing to those unfamiliar with the sport. Judy talks about the fierce loyalty and passion a rowing crew have for each other. Even in the Olympics, Judy says as a team they were rowing for each other.
In answer to fans asking about a potential movie, Judy says the rights have been purchased and a screenwriter and producer have been hired as of last April, but nothing has happened since.