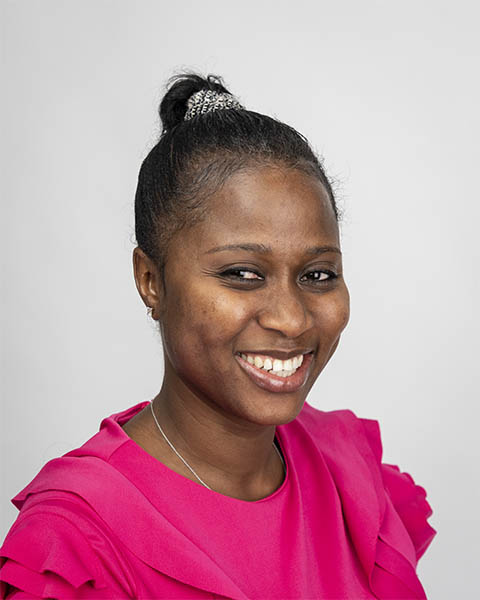 What interests you about journalism?
Generally, everything about journalism interests me. But the thing that interests me the most is, as a journalist to make a difference in people's lives and tell their stories. The writing part of it interests me too.
Where does The Clipper fit into your long-term goals?
The Clipper is my excursion to becoming a journalist.
What are you doing when you aren't at The Clipper?
When I am not at the Clipper, I am spending time with my kids, or at work, or busy doing my homework.
If you ruled the world, what would you change on day one?
I will change the way governments function.
What is something you think everyone should do at least once?
Be kind.
What's on your bucket list?
To become a great reporter or broadcaster and to travel the world.
What is something that people are obsessed with you just don't get?
Internet/social media specifically Instagram and snap chat.
Who's your favorite fictitious character? Why?
Peter Griffin from "Family Guy," because he is so hilarious.
What is an issue or topic you are passionate about?
Equality and human rights
Who is your hero?
My son.
Sona Porter, Assistant Editor
Nov 27, 2019

737 Max Investigation

(Story)

Nov 07, 2019

Q&A with Daria Willis

(Story)

Oct 17, 2019
Jun 12, 2019

EvCC's First African American President

(Story)

May 22, 2019

Mukilteo/Clinton Ferry Terminal Construction Underway: $167 million Allocated to Improve Safety

(Story)

May 01, 2019

Faith and Fasting: Ramadan to Begin in May

(Story)

Mar 13, 2019

What is Student LIFE? EvCC Department Makes Campus Life Easier for Students

(Story)

Feb 27, 2019

Leaving Behind a Legacy: Q&A with EvCC's Retiring President David Beyer

(Story)

Jan 28, 2019

Stress in College Students

(Story)

Nov 30, 2018

Drama Club Presents "Murder Town"

(Story)

Oct 31, 2018

A STEM Student's Journey to NASA

(Story)

Oct 08, 2018

7 Tips for a Successful First Year in College

(Story/Media)