What is Student LIFE? EvCC Department Makes Campus Life Easier for Students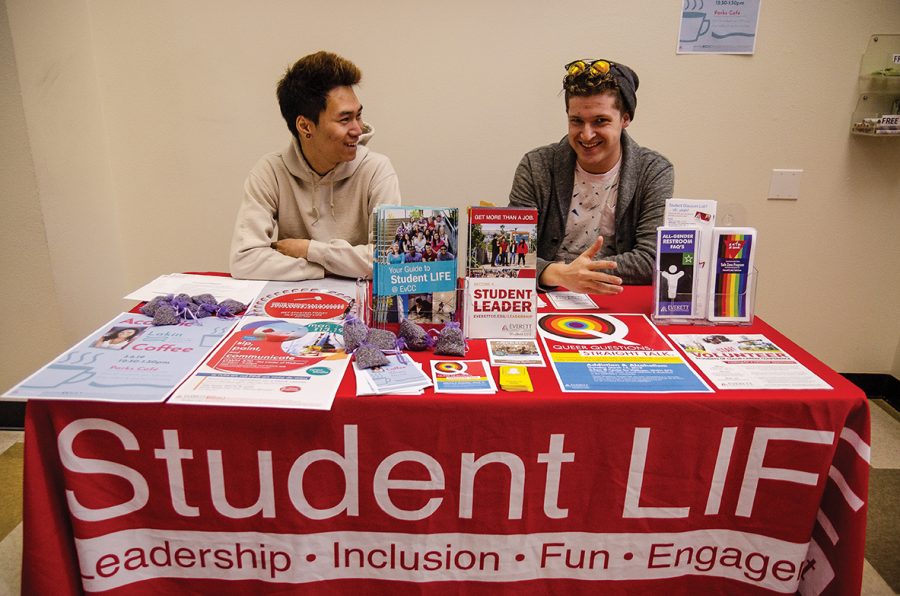 Student LIFE is more than just a typical department at EvCC, it is the center of the campus community life. They serve a variety of students by providing engaging activities, services and diverse leadership that ensure a great college experience for them.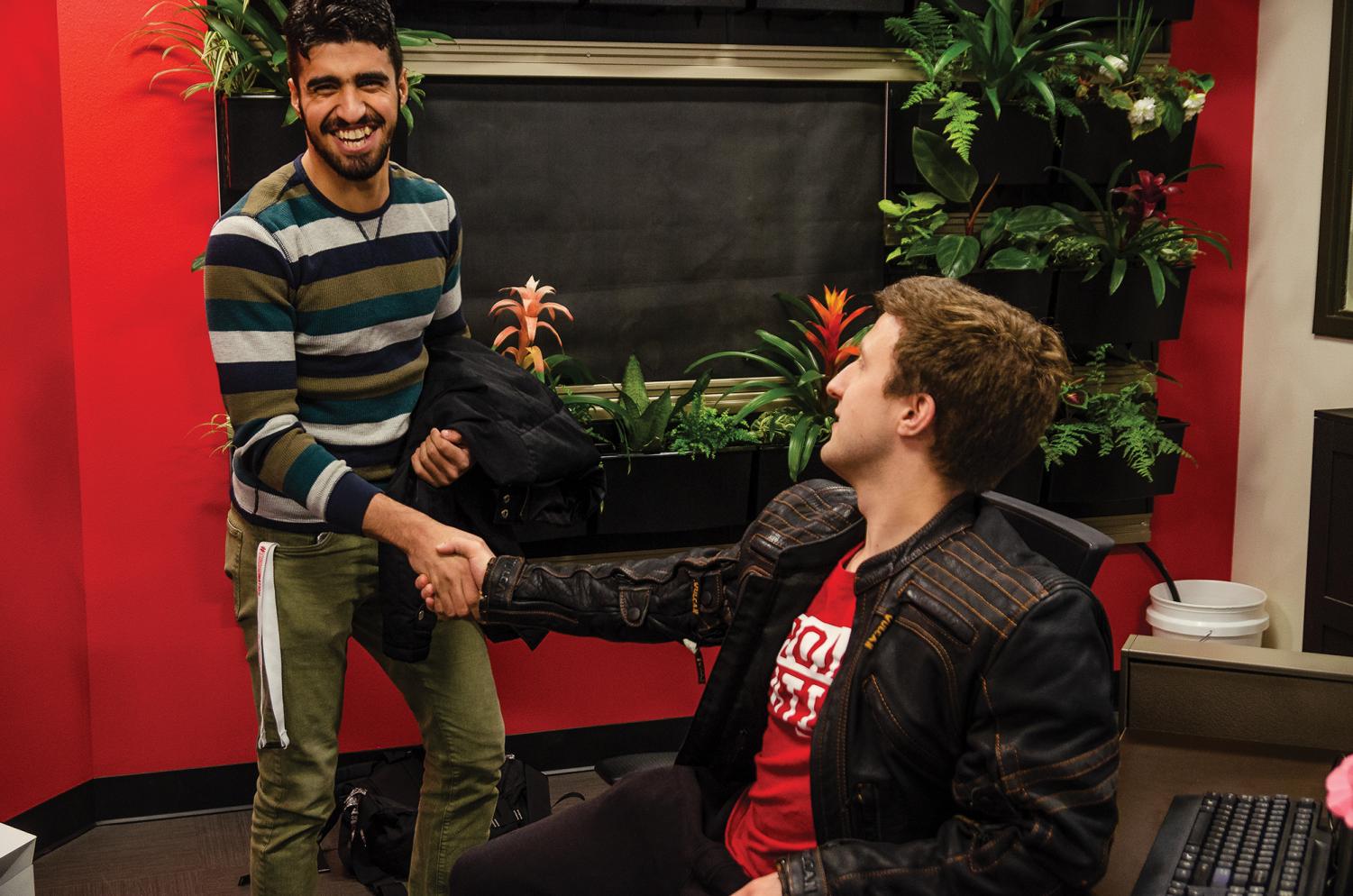 They value student participation as they motivate, train and empower them to be effective leaders and to succeed beyond college. Students' interest and welfare are promoted through services and available resources on campus they provide. "We are really focused on trying to teach students transferable skills that they can take into the job market and to their university and scholarship applications," said Jennifer Rhodes, Associate Dean of Student LIFE.
The LIFE in Student LIFE, stands for Leadership, Inclusion, Fun and Engagement. The entire department serves the Associated Students and the campus community. This includes offices of the Associated Student body (ASB), Student Ambassador and Student Senate. They represent the interests and goals of the entire EvCC student body with the mission of promoting student leadership development, student engagement and inclusive activities.
They also charter all student organizations and clubs on campus. Students who want to start a club must go through Student LIFE.
Every year in Spring, Student LIFE goes through a hiring process where applicants can apply for about 45 positions. With advice from the Dean and advisors of student life, the students on the hiring committee do the entire hire process from writing out interview questions to interviewing applicants. "We are there to make sure that the college's process is followed but we are not voting members of the committee," Rhodes said.
To be eligible for these positions, applicants must be enrolled in 10 credits and have a quarterly and cumulative GPA of at least 2.5. "For some students when they apply, this may be their first job, so we are looking for people with ambition, drive and excitement about these opportunities versus necessarily having all the experience," said Brittany Padgett, Program Manager and Advisor of Student LIFE.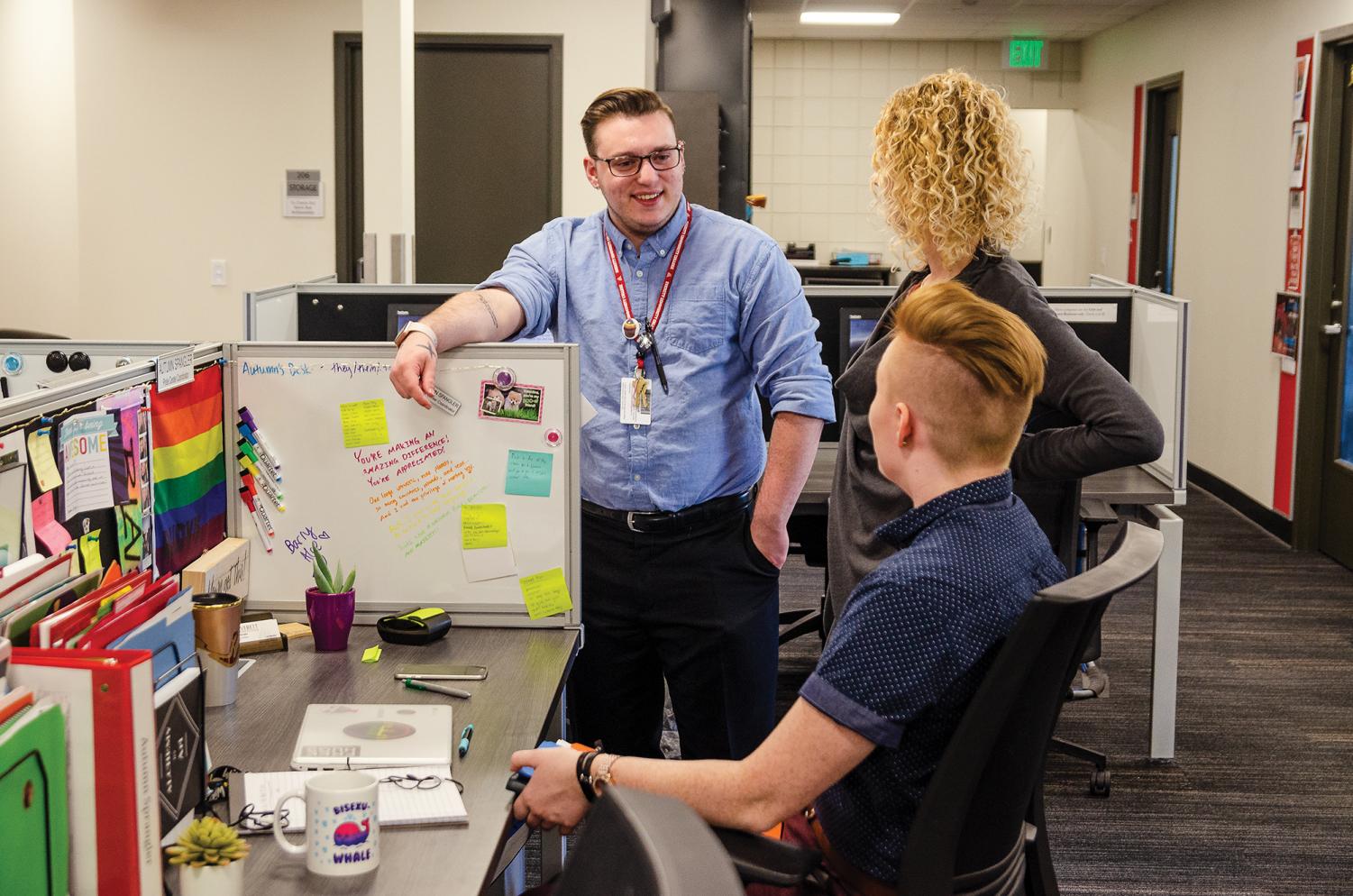 Students who are hired undergo a one-day leadership initiative training at Camp Killoqua to build up teamwork. They also conduct a week-long training on campus after camp Killoqua to learn about the different services and programs available to students. "We bring in college knowledge representatives, that way when they are working with students they can give good referral and are aware of services available," Rhodes said.
Student LIFE also has a weekly meeting with individual teams and quarterly student leader training. "The training never stops, this job is all about training, coaching and mentoring," Rhodes said. At these meetings, issues and concerns from the student body are also addressed.
Student LIFE is a fully student-funded department. Funds are generated from the service and activities'(S&N) fee which is part of tuition paid by students. However, the Dean, program managers and advisors are paid by the college, as well as some of their ambassadors' program.
Some examples of services that Student LIFE provides to students include, but are not limited to, ID cards, help with starting college and the financial aid (FAFSA) application processes. They have activities and events such as lectures, shows or town hall meetings organized for students to participate in, most of which is free.
Snack & Chat stations are also held bi-weekly at locations around campus to hear from students with ideas, concerns and answer questions they may have. A food pantry provided and managed by student life is also available for students in need of food. "We can't be everything to everyone, but we try our best to address the needs that our students have," said Rhodes.
Through Student LIFE, members grow, learn leadership roles and gain opportunities that prepare them for what's ahead. "That growth that happens throughout is extremely very fulfilling, that's what keeps me going," said Lindsay Hudson program manager and advisor for Student LIFE.
Student LIFE encourages all students to reach out to them when in need of services. "We may not be the ones providing those services," Rhodes said. "But we can get them connected to the services that they just don't know where they are."
For services and available resources provided by Student LIFE and for more information on the Spring hiring process and positions to apply for, visit their office located at Parks Student Union, room 209. Student LIFE can also be reached at 425-388-9561, via email at [email protected] and on the web at everettcc.edu/life.