EvCC's First African American President
Incoming president, Dr. Daria J. Willis, to take office on July 1.
On July 1, 2019, Dr. Daria J. Willis, 34, will start her journey as EvCC's president, making her the first African American and fourth female president to lead the college.
Willis, who left high school after 11th-grade to pursue a college education at Florida A&M University, earned her bachelor's and master's degrees in history. She then went to Florida State University where she obtained her Doctorate of Philosophy in history.
Willis was attracted to EvCC by its equity and inclusion program. "I have seen a lot of institutions, but just the focus of making sure everyone feels equal, has equal opportunity, helped me really solidify my decision that this was the place," Willis said. While EvCC is best known for its commitment and promotion of diversity, equity and inclusion, she intends to uphold and expand that horizon.
Willis said that she has been around the country a bit and has had the time to understand the importance of equity inclusion in community colleges "I have a really keen sense of what students and the community needs when you look at equity and inclusion," she said. "I am looking forward to working with the campus community and the community members themselves, on how we can advance this mission of equity and inclusion for all people, no matter where they come from, their background or how they look like."
"
I am really big on getting to know who you are and then together, we can build a shared vision on where we want to take the institution in the future."
— Dr. Daria J. Willis
According to Willis, as president of EvCC her immediate plan is to build relationships and to get to know the campus community of students, faculty and staff and the community at large. "In order for me to be able to work with the college and the community, I need to know that community. I need to know the college and the students and you can expect to see me out and about on campus as much as possible," Willis said.
She also plans to meet with the board of trustees to see what their goals and expectations are in building a shared vision. "My biggest thing is contributing to the excellence that EvCC already has and continuing to put and establish that footprint all up throughout the Pacific Northwest and throughout the country," she said.
Willis, originally from Georgia, grew up in an area called Stone Mountain, a middle-class community in Atlanta and has had her share of higher education. She started in Tallahassee, Florida, as an adjunct faculty member teaching history and working at both the Museum of Florida History and the John G. Riley Center for African American History and Culture.
She then relocated to Houston, Texas, where she served as an assistant professor of history, full-time faculty member, faculty senate president and department chair. She also served as dean of academic studies of Lee College in Baytown, Texas.
Willis currently lives in New York and serves as Provost and Senior Vice President for Academic Affairs at Onondaga Community College in Syracuse, New York. She is married to Dr. Isiah Brown and has three children: daughter Lyric who is 14, son Izzy seven and an eight-month-old daughter named Imani.
In 2018, Willis was the winner of the American Association for Women in Community Colleges "40 Under 40" award and also served as the chair of the NAACP's education committee.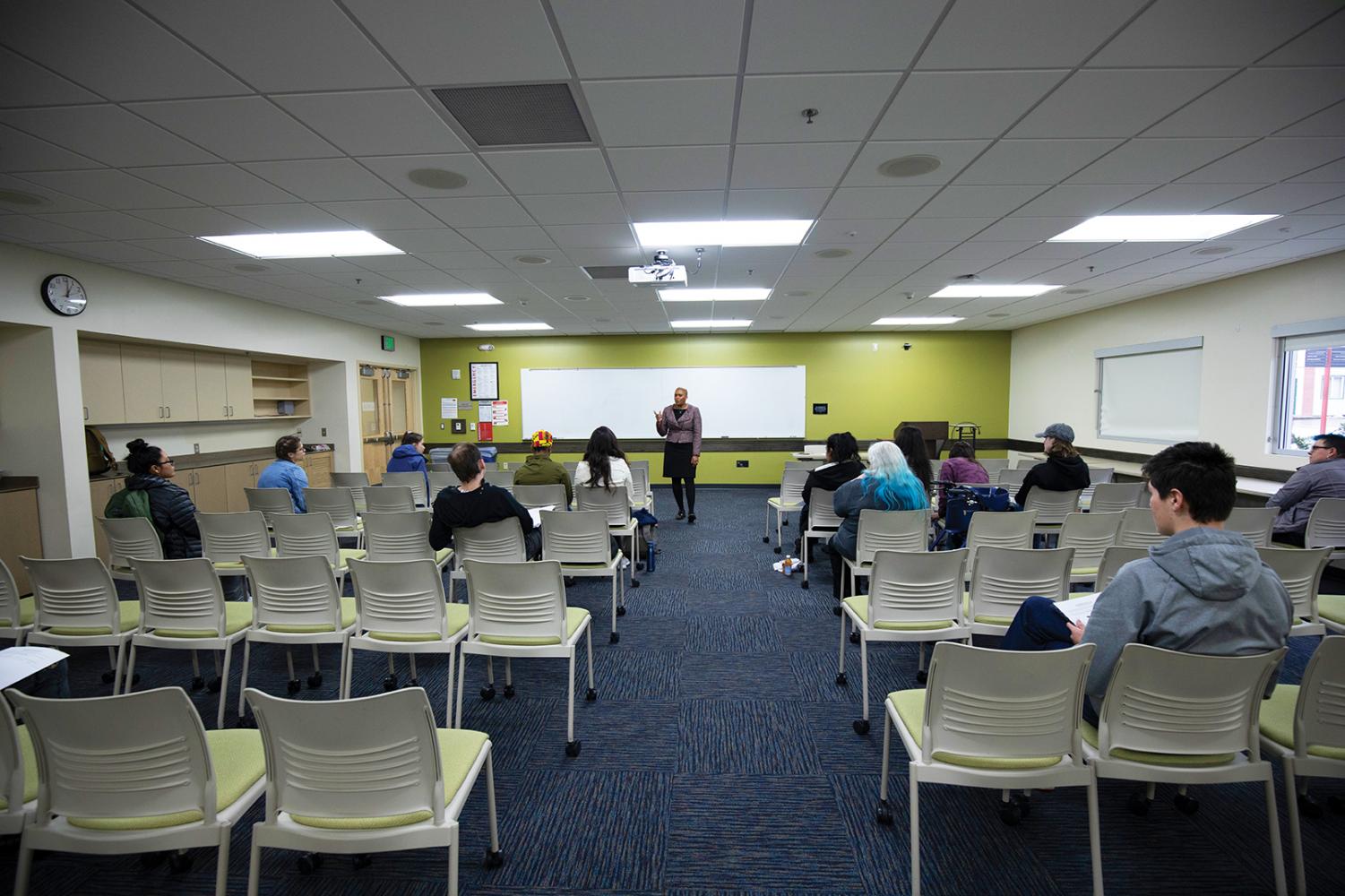 She hopes, as president of EvCC, to make college affordable for the students with the Box of Books program, which is an open educational resource that helps students to afford textbooks and make technology readily accessible to all among other things.
When asked about the board of trustees' decision on the relocation of the Learning Resources Center (LRC), Willis said, "My job at this point is to learn as much as possible – the decision for the LRC from the board of trustees, what students want to see, what faculty and staff want to see –  and then we can go from there."
Outgoing president Dr. David Beyer announced on Sept. 17, 2018, that he would be retiring in June 2019, after serving EvCC for 13 years.
The EvCC board of trustees unanimously voted on April 29, 2019, to offer Willis the position of president, which she accepted.
"I have learned that EvCC has a large footprint in the community and that includes business partners, the workforce industry and the K12 connection," Willis said. "It is a very well-respected institution and I'm looking forward to continuing that for many years to come, keep the relationship between EvCC, the business community, workforce and talk about and brainstorm some ideas to help get a new population of students in."