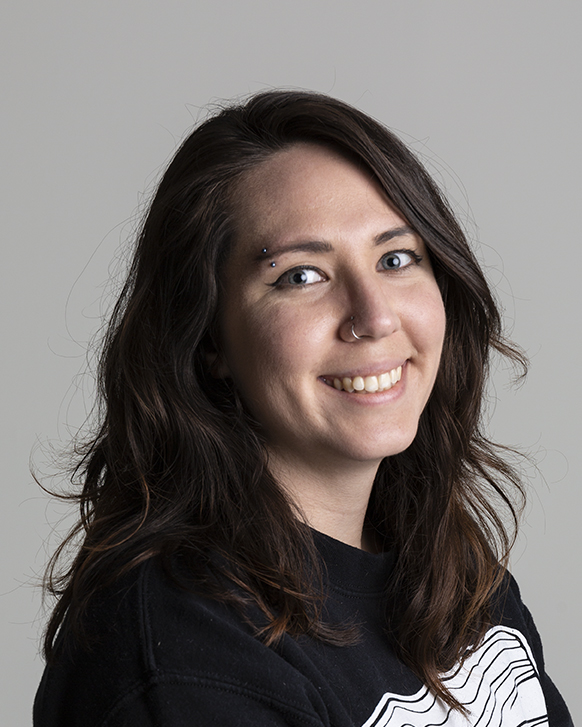 What are you doing when you aren't at The Clipper?
When I'm not at The Clipper or work I'm at home with my three cats, dog and wife playing video games or binge-watching Netflix shows.
What's on your bucket list?
One of the many things on my bucket list visit the most haunted places around the world.
What is an issue or topic you are passionate about?
I am passionate about issues with public education, censorship and human rights. I also really like snails and slugs.
Samantha DeTavernier, Graphic Designer
Feb 14, 2020

Man Exposes Himself in Parking Lot E

(Media)

Oct 17, 2019

Attention Moviegoers: Upcoming Fall Films

(Media)

Jun 12, 2019

Attention Moviegoers: Summer Movies and Savings

(Media)

Jun 12, 2019

New Abortion Laws Causing Civil Unrest: Know Your Options in Washington State

(Media)

May 22, 2019

Time for a Getaway? A Guide to Vacation Spots in Washington

(Media)

May 17, 2019

Attention Moviegoers! When and Where to See this Summer's Anticipated Hits

(Media)

May 01, 2019

Upcoming Projects to Alleviate Snohomish County Traffic

(Media)

May 01, 2019

Seasonal Allergies Are Here

(Media)

Apr 29, 2019

Juggling Student Life with Parent Life: Three Mothers' College Experiences

(Media)

Apr 24, 2019

Parking on Campus: A Visual Guide

(Story/Media)