Upcoming Projects to Alleviate Snohomish County Traffic
Solutions to traffic congestion on I-5 and other problem areas are in the works here in Snohomish County. Roads will be made safer and bumper-to-bumper traffic will become less of a daily struggle for local commuters when road work is finished.
According to the Washington State Department of Transportation communication representatives, Harmony Weinberg and Frances Fedoriska, there are multiple areas of Snohomish County that will soon be under construction. Some plans are expected to start as soon as summer.
Increasingly sluggish traffic conditions in Snohomish County have been on the rise for decades. This is mostly due to steady population growth, with an incredible 137 percent increase between 1980 and 2017. As stated by Weinberg, if the population were to continue to grow at this rate, "there would be an estimated 200,000 more people in Snohomish County by 2035."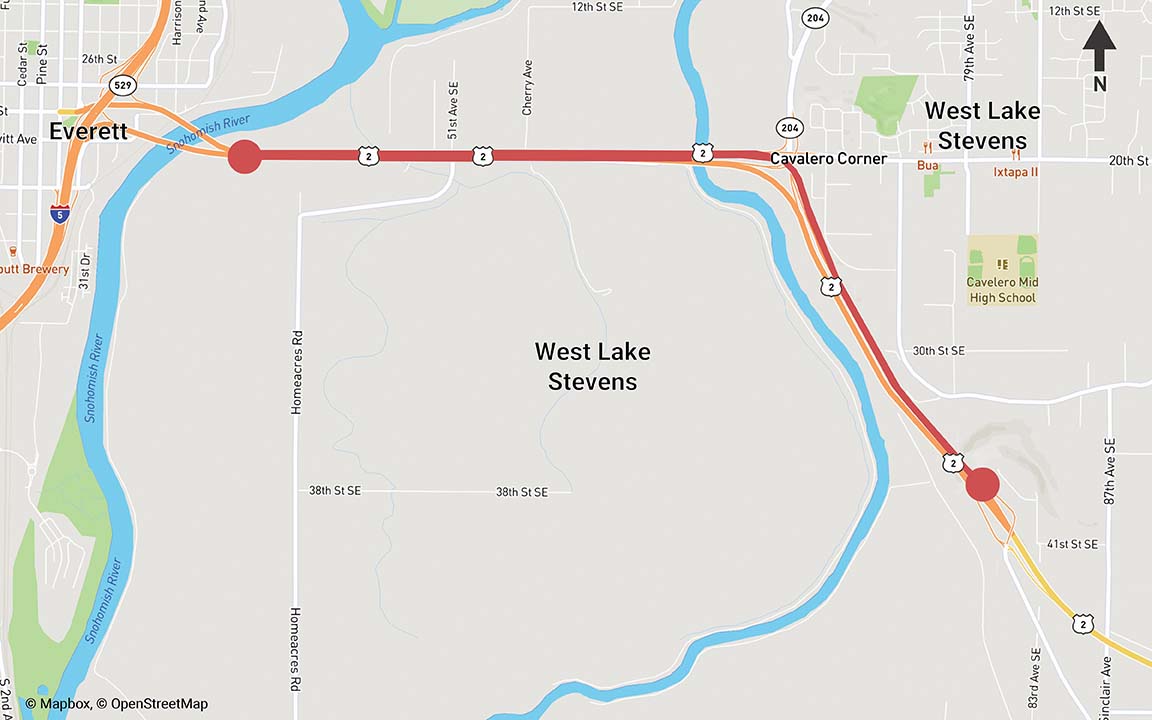 A few plans have been set into motion with hopes of combatting the continuously congested streets of Snohomish County. The first being road repairs and repaves along US2 on the I-5 interchange toward Bickford Avenue in Snohomish. A second project will focus on repaving and replacing expansion joints on the Pilchuck River Bridge, also in Snohomish. According to Fedoriska of WSDOT, removing cracks, potholes, etc. from these high traffic areas will increase safety on the roads. This will directly contribute to minimizing accidents that can cause further congestion. These projects along US2 are set to be finished by the end of 2019.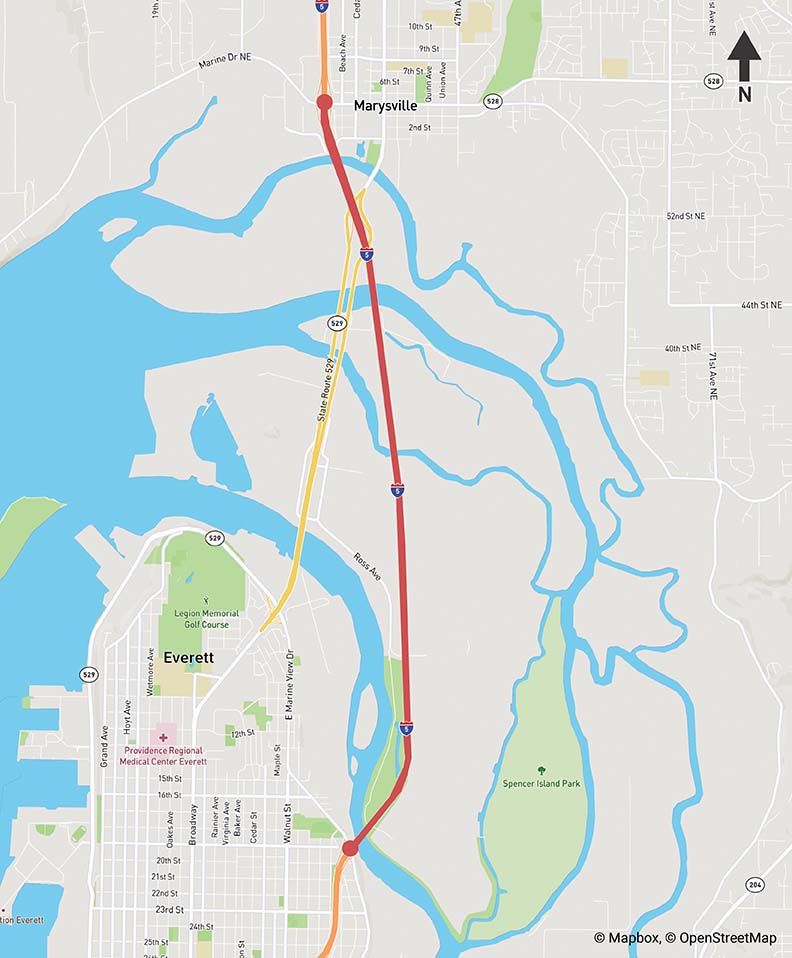 Another project set to begin soon is construction to add an additional lane on I-5 at the Marine View Drive exit. Weinberg of WSDOT explains that this lane will be a peak-use lane, meaning that this will be one "travelers are allowed to use during peak use times" when the traffic becomes problematic. This peak-use lane will be like the existing one on the US2 I-5 interchange to Bickford Ave. This project is still in the designing stages, but according to Weinberg, construction is estimated to begin late 2020 or early 2021 and the estimated end date will be sometime during 2022.
As construction continues in efforts to minimize Snohomish County traffic, there are still ways in which locals can help this issue. EvCC's Vice President of College Services, Patrick Sisneros insists that even "the college can help in small ways." One resource that is offered to both staff and students of EvCC is a discounted ORCA pass to ride community transit. More people taking advantage of public transit would help to lessen traffic in the area and would also make parking on campus less packed.
Utilizing transit will help to minimize traffic on the streets, but this is also an effort by the college to encourage being more eco-friendly. Sisneros shares that EvCC is currently "working to eliminate their carbon footprint" as much as they can.
For the next couple of years, students can try to do their part in helping minimize traffic but continued congestion is inevitable as construction is still underway. Weinberg and Fedoriska of WSDOT urge locals to stay engaged with WSDOT social media. In addition, they encourage students to sign up for text/email updates which enable them to receive traffic conditions, construction updates and more. All of this information can be found on the WSDOT website at wsdot.wa.gov/inform.