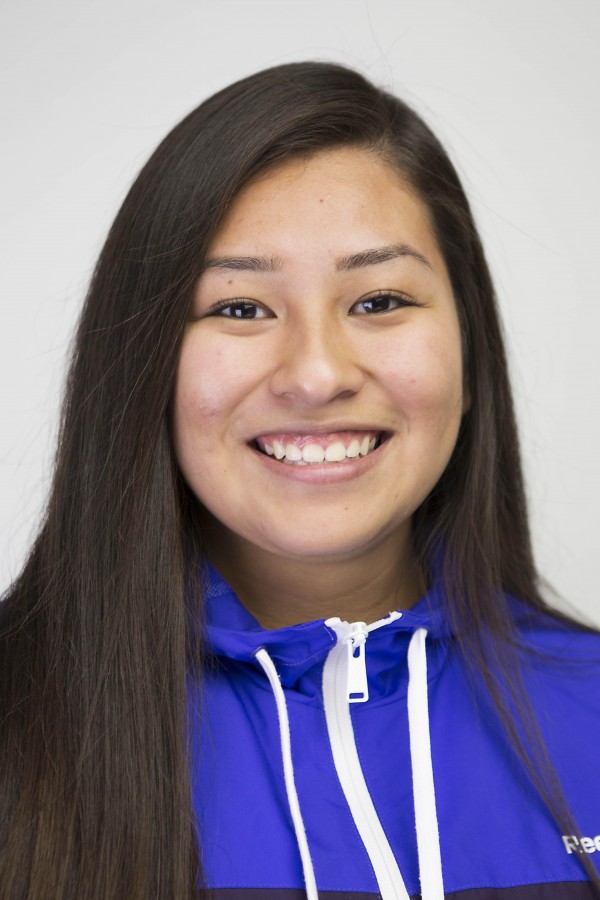 What do you like to write about?
At first I started writing about sports, actually my first article for The Clipper was about the EvCC Track Team. However, a few articles later The Clipper staff and I discover that I was a great candidate for writing articles having to do with culture and diversity. Honestly I've been loving it.
What is your favorite ice cream flavor?
Really? This is a hard one, but my favorite ice cream is Jamoca Almond Fudge from Baskin-Robbins so yummy!!
What are your plans after EvCC?
This is my second year here at EvCC. Wooohooo! I will be graduating in Spring of 2016 and then heading down to the WSU ICE program, I plan on getting my Bachelors and then hopefully most likely work for a non-profit that helps undocumented people.
How can people contact you with any news tips? 
Anyone is free to reach me at 
[email protected]
with their comments and/or any suggestions!
Diana Pinon , Staff Writer
May 31, 2016

Nathaniel Hebert: Tiny House Master

(Story)

May 09, 2016

A Different Way to Choose Your Classes?

(Story/Media)

Apr 14, 2016

Students of Color Career Conference

(Story)

Mar 07, 2016

Student of Color Career Conference Coming to EvCC

(Story)

Mar 07, 2016

1st Annual Mentoring Conference Coming to EvCC

(Story)

Feb 15, 2016

Lunar New Year Celebration: Bringing Different Cultures Together

(Story)

Feb 15, 2016

"Ronaldo": A Review out of This League

(Story)

Feb 03, 2016

Lunar New Year Celebration at EvCC

(Story)

Jan 25, 2016

How To Become ASB President

(Story)

Jan 18, 2016

Queer Questions, Straight Talk presented by Pride Center

(Story)

Nov 30, 2015

Hayley Statema; EvCC Alumni and WSU Leader

(Story)

Nov 19, 2015

Japanese Club Presents Fall Tea House

(Story)

Nov 02, 2015

eLearning; Where Your Online Classes Come From

(Story)

Oct 29, 2015

The Clipper Meets World Champs

(Story/Media)

Oct 12, 2015

Diversity and Equity Center Welcomes Omar Marquez

(Story)

Oct 12, 2015

Rides, Weiners, Beer and More; What Sausage Fest Had to Offer

(Story/Media)

Sep 26, 2015

Rides, Wieners, Beer and More: A Preview of This Years Sausage Fest

(Story)

Jun 02, 2015

International Club Presents "Diamonds are Forever"

(Story)

Jun 02, 2015

Spring Fling Jamboree  Club Fest Taking Over

(Story)

May 12, 2015

The Struggles of Undocumented Students Coming to a Slow End

(Story)

Apr 21, 2015

The Journey of EvCC Track

(Story)

Apr 21, 2015

EvCC MEChA Fight for Justice in Pasco

(Media)