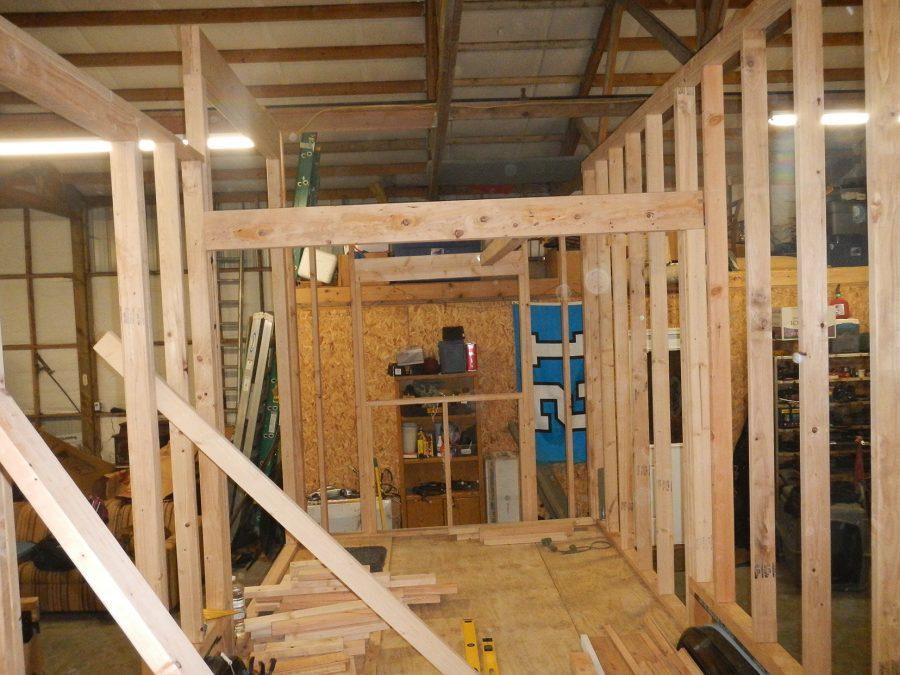 Courtesy Photo
Nathaniel Hebert: Tiny House Master
Not only is Nathaniel Hebert graduating this quarter with a degree on Plastics and Composite Engineering. He is also finishing up building his very own "tiny green house."
This adventure started after Hebert had some bad roommate experiences ever since the age of 16, when he first started living on his own. Soon Hebert realized that "it was a waste of money (and) it's not really your space."
Eight months ago Hebert started building his tiny house, in part because he wanted to prove that he could do it and also because he wanted and needed his own space. Hebert designed his tiny house on  his own, however Kristine Washburn, EvCC faculty, recommended Hebert a place here in Everett to take a look at his design and framing before getting started. Instead of paying hundreds of dollars for this to get done, Hebert just did some basic jobs for the shop owner.
Even though the project started eight months ago, Hebert has only been building for about six months. "A lot of the times I am working on it by myself … I have two jobs right now I am usually working full time, and I also go to school full time I don't have much time to work on it."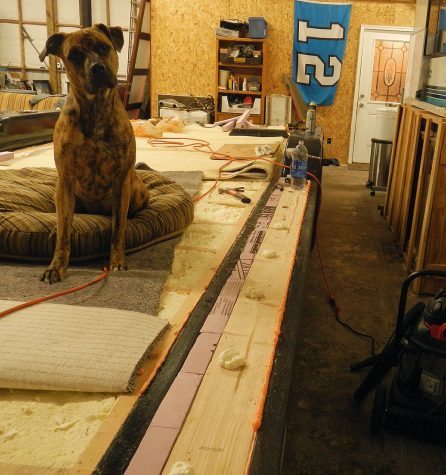 So far Hebert has spent around $20,000 in his tiny house. Craigslist has been helping him get good deals "I got all my stuff new for one tenths of the price."
The 420 sq. ft. tiny greenhouse features, two lofts, full fridge, full size sink, full size freestanding tub and a deck. Hebert's favorite feature is "dining room table suspending from the ceiling, it is right next to the loft. When it's up next to the ceiling on the bottom of it, there's lights built into it so it acts like a lighting feature, and you can lower it so it is like additional loft space, and if you lower it down it acts as a dining table. So it has three functions. That is my favorite part."
Once the tiny house is finished and ready to go, Herbert will take up to Bellingham. Hebert will be attending Western next fall. "I was planning on living in it while going to college, I will be paying 200 hundred or 300 hundred for the tiny house that is way better than staying at a dorm."
Building this tiny house has been a good experience for Hebert so far, but at times it can be stressful. At some point Hebert has learned things that he didn't know before started building it.
In a near future Hebert plans on building his own house, while continue living in his tiny house.