Lunar New Year Celebration: Bringing Different Cultures Together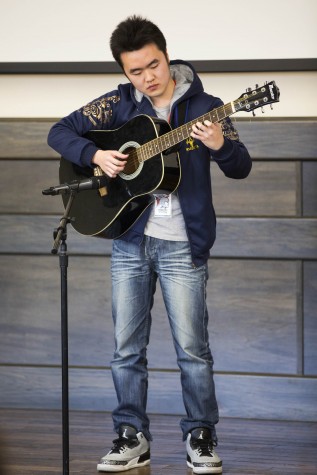 Free food, student performance, games and a Taiko drum performance were part of Lunar New Year Celebration.
"The Lunar New Year is a calendar based on the cycles of the moon. It is an important holiday in many of the countries our students come from … (we) wanted to create an opportunity for students to celebrate together and learn about how each country and culture celebrates," said Ariana Stafford International Club Co-Advisor.
This event was co-hosted by International Club with Chinese Club and Japanese Club on Mon. Feb. 8, from 3:00  to 4:30 p.m.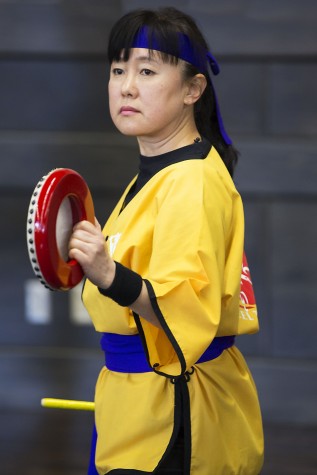 EvCC student Bryan Cortez said, "I loved everything, even though I didn't understand, everything was so beautiful." Adja Fame, International Club Advisor mentioned that, "it was so nice to see the integration not only between all the different countries represented, but also between international students, American students, staff, faculty and the community."
150 people joined the celebration in the Jackson Center. As President of International Club, Sufayatu Asibi Issaka put it, "I wasn't expecting all these people, this exceeded our number." This was mainly why the coconut shrimp, Vietnamese sandwiches, and eggrolls were gone very early in the event.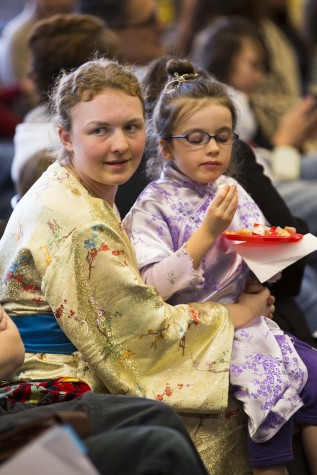 Throughout the 90 minutes of the event, there were raffles being held. The prizes consisted of "gift cards, Chinese key chains and goodie bags," said Fame.
During the event there were also five performances. Chinese Club sang a song in Chinese. EvCC student Zhongni Yong played his guitar. Vy Dam and Ngan Dam, two sisters, performed a Vietnamese song. Towards the end of the celebration Haowen Huang  did some Tai Chi. All four of these performances were by EvCC students.
Japanese Club and OKK Taiko&Dance Group collaborated and preformed for the crowd. They danced and song to five songs. They included the Dajyukariyushi/Kazenoyuibito song which talks about new cultures, and friendships.
As Heather Jean Uhl, Japanese Club advisor described, "OKK Drums send forth a wish and feeding of peace with to each and every person with our sincere appreciation harmony with one another."  Deborah Woods, EvCC student and ASB Senator explained how her favorite thing was the drumming "this is more than what I expected it to be."
To wrap up the celebration the song Kachasee was sang and danced. The audience was encouraged to participate in order to "celebrate the success of this event," said Uhl.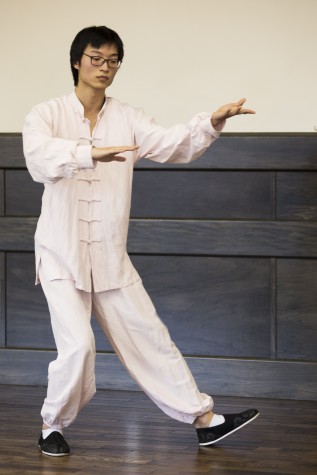 **Information for Related Clubs
International Club meets every Tuesday from 3:15 p.m. to 4:15 p.m. in Baker 102.
Contact Club Advisor Adja Fame for more information 425-388-9980 or [email protected].
"The International Club promotes friendship among international students and the college community by sharing customs, ideologies and cultural diversity."
Japanese Club meets every Thursday 1:30 p.m. – 3:00 p.m. in the NBI Classroom.
Contact Club Advisor Heather Jean Uhl for more information (425)388-9139 or [email protected].
"Japanese Club is dedicated to the founding of international goodwill. We are specifically interested in the cultural, historical, and linguistic aspects of Japanese life.  We welcome students, staff, faculty and community members."
Chinese Club for more information and meeting times contact Advisor Vikki King

[email protected]

.
"Chinese Club wants to introduce Chinese culture and traditions to the local community in order  to enhance mutual understanding and appreciation. Encouraging diversity through sharing cultural activities and historical knowledge."