EvCC's Student Musician Releases First Album
Forced to play the saxophone in middle school, Sam Steele-Sierk realized he had a natural talent for jazz. Now, at age 17, Sierk has found his rhythm and has recently released his first album.
Sierk is currently a senior at Marysville Pilchuck High School (MPHS) and a Running Start student here at Everett Community College (EvCC). He plans on finishing his Direct Transfer Associates (DTA) before attending Western Washington University (WWU)  in the fall to study business.
Sierk began playing the saxophone around 11-years-old. As a freshman in high school, he realized that he was skilled when he received the highest chair possible, beating all of the seniors, after auditioning for the school's jazz band. His friend Jenna Olson, a fellow student at MPHS, says he was, "always volunteering to do solos and worked extra hard to be 1st chair." Without feeling challenged, he wondered where to go from there.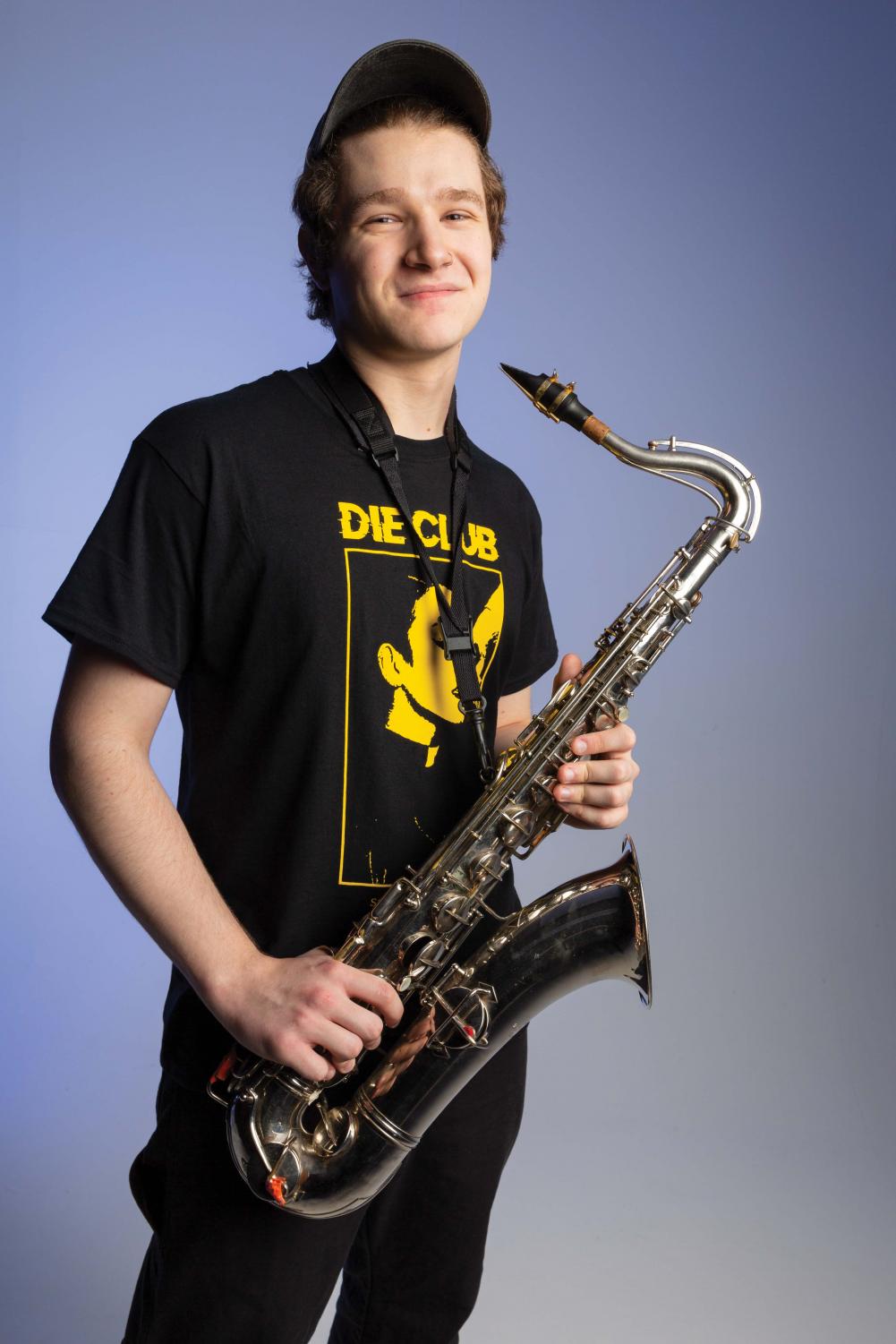 Soon a new friend brought new opportunities to expand his horizons.  Sam befriended another student, a bass player also named Sam. Knowing of Sierk's skill, his classmate asked him to play in a jazz quartet with him for a wedding. "So I played at a wedding and I made like 70 bucks and I was 14 and I was like 'Man this is pretty cool. Maybe I can do something with this,'" Sierk explains.
About a year later, the bassist asked Sierk to audition for the band he was in, Apollo and the Rockets. Sierk sent the band recordings of him playing the saxophone and was accepted into the band.  
After showing up to practice, he found out they had a show in three days. Sierk says, "And so we spent probably like at least four or five hours every day of those three days together–so maybe fifteen hours together total–just to learn a two hour set to play at a show that Friday. It was a good experience but, like, it was so stressful."
Performing is not for everyone, but it is for Sierk. Olson says, "You can tell he's confident with what he's playing and he is enjoying himself."
"
It's just crazy all of a sudden you are the center of attention and everybody is just going crazy for what you're doing. It's wild."
— Sam Steele-Sierk
Sierk explains that he enjoys the attention he receives when he is performing but he acknowledges that it can be hard. "It's honestly exhausting. Like the day after a show I will be the most reclusive, stay in my house, kind of person. I mean I am usually like that but still even more. It's just crazy all of a sudden you are the center of attention and everybody is just going crazy for what you're doing. It's wild," he says.
Sierk is the youngest of the five band members. Besides Sierk, there is JJ on vocals and the keyboard, Colton on guitar, Justice on the drums and Sam on bass. All of the other band members are in their twenties.
The band members have lives outside of music. Sierk explained the drummer owns a restaurant in Darrington, the keyboardist is a chiropractor's assistant, the guitarist works at a music shop and the bassist is studying at WWU. All of their busy lives can make scheduling practice difficult for the band. However, they have managed to find time despite this.
Last year, Apollo and the Rockets released their first album, The Lunchroom Kids EP. It was recorded in September of 2017 and released on platforms in March of 2018. Sierk talks about how he felt when he heard the album for the first time after being released, "It was crazy because when I was younger all I wanted to do was to just have music out there for people to actually listen to and now it's there and now people are listening to it. Is this real life? Like, am I really on Spotify? It's just a weird thing to comprehend."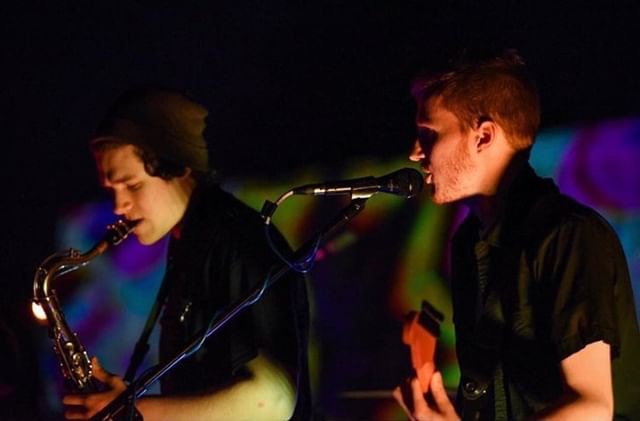 Sierk explains the genre of their music,  "I think the term we are using right now is Neofunk or we are just calling it pop or something. But, it definitely started out super jazzy just because me and Sam are jazz players. That's what we did together, that's what we have done for so long and that's who are big inspirations are."
Although many of the lyrics in the album are about women, Sierk explains that the band hopes to change their lyrics to be more universal, "I'm a huge advocate for that just because, you know, not everyone can relate to being attracted to a woman. If we are trying to bring ourselves into pop music then we should attempt to appeal to as many people as possible."
Currently, the band is writing some new lyrics but are mostly focusing on their personal lives. Olson explains that Sierk has been in a few bands throughout his musical career, but none of them have stuck like Apollo and the Rockets.
Music available on: Apple Music & Spotify. Website: https://www.apolloandtherockets.com/