How to Get Involved 101
Going to Evcc this quarter? Read what's going on this year and learn how to be more involved. From sports to clubs to Student LIFE events and much more.
EvCC has made some amazing strides when it comes to the widening of campus, increase in foreign exchange students and furthering our athletic department. But student involvement at EvCC is low and student initiatives are trying to change that.
Being involved, especially in a community college atmosphere, can be tricky because there are Running Start students, part-time students, online students, and students that travel long distances just to get to campus. It can make involvement in clubs, sports and even just attending these events very out of the way for students.  "We really try to reach out to part-time students," said ASB president Emerson Hunter.
EvCC's ASB has been working with the athletic department to come up with ways to give students more of an incentive to come and participate in these events. For example, a rewards program called "Trojan Rewards" has been taking place at many athletic events.
How this works is every event a student attends, they receive a reward. Over time, rewards add up and can be redeemed for prizes such as T-shirts, water bottles, customized socks, or even a Nike backpack.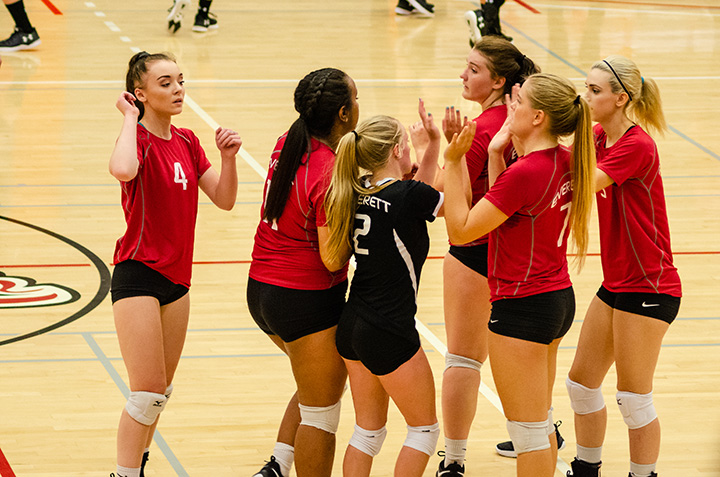 The athletic department has also been working with students on expanding its horizons beyond sports and tapping into different interests like possibly starting a band. "When you're involved with stuff at college, it really does wonders for your retention," said athletic director GaretStuder.
On average, we have about 40-45 different clubs every year and there is so much to be involved in when it comes to Student LIFE.  Student LIFE splits into a variety of organizations such as student council, a 25 seat student senate and that oversees the kick-off, a student ambassador program and the internal publicity program. "As far as clubs go it's easy to get involved, and it's constantly promoted in a quarterly calendar,"  said Club Resource Advisor, Richele Blair.