Return of the Parking Woes
Everett Community College's parking lots have 2,243 parking spots for the rough estimate of 6,000 students attending, according to Head Manager of Security at Everett Charles Macklin and Sergeant Betty Fletcher. Throughout a quarter, parking can become a battle, but the EvCC security team strives to make it easier for you.
EvCC student Grace Low experienced a parking battle of her own. As she was heading to class, she and her carpool couldn't find any parking spots. "I panicked," Low said.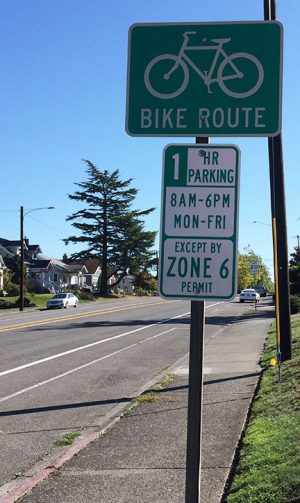 They realized the street was the best option to park. But they noticed the new signs around Colby and 8th and 9th Ave surrounding the west side of the campus. They finally had to settle for a far away spot near 8th and Hoyt Ave just west of Colby; Grace was stressed and ran into her class late. There is a way that Grace and her carpool, a friend, can quickly and safely find a parking spot even if the lots seem full- asking for help.

Macklin and Fletcher states that "in a first world problem, parking can be found with patience". Macklin encourages usage of Hybrid Vehicle Parking, Carpool Lot C
, the Orca Pass and public transportation. Sergeant Betty Fletcher says "that while using the carpool or Hybrid parking lots always have an ID and do not drop off your carpool". This will help cut down the parking issues and even help the
environment declared Charles. It only costs $10 for a carpool permit and about $30-$45 for the Orca card and or buss pass. Students just always need to remember security is here for crime, but also for help in any way.
If EvCC students have further parking woes like Grace Low then you could use the side streets around Colby Ave. and in front of the Providence Hospital building. If you do not know where to park, the security team warns that Everett Police Department has special permits and signs posted and take those signs into consideration.
View Comments (2)