SUP! Stand Up Paddleboarding: A Refreshing Water Sport that Anyone Can Enjoy
With summer fast approaching more people are looking for fun outdoor activities to do on the weekend. Paddleboarding is a great way to relieve stress while out on the water exploring nature.
Hydrology Stand Up Paddle was started by Erin and Dave Matthews six years ago with the mission of bringing "the love of SUP to as many people as possible." Erin recalls her first time falling in love with Stand-up paddleboarding (SUP) saying, "It just felt so peaceful, I was like: everyone has to do this. So, that's kind of how I am; I find something that I really love, I just want to share it and have as many people do it as possible."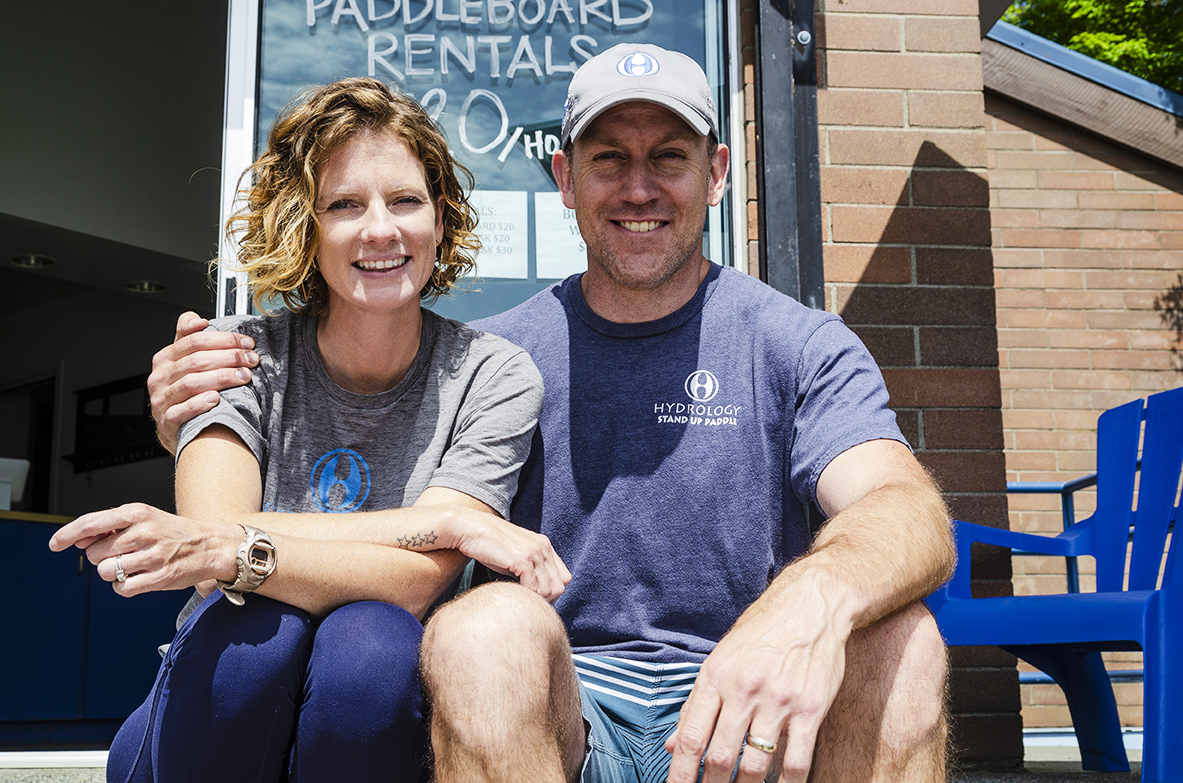 Paddleboarding is more accessible than some people may think. With locations all around Everett, Mukilteo, Lake Stevens and Snohomish, Hydrology offers a wide variety of indoor and outdoor classes. While they think indoor classes are a good way to "test the waters," especially if you have a fear of the water, they do enjoy the natural element that an outdoor class provides.
From beginners to families and even kids, Hydrology also offers an assortment of classes. Both Erin and Dave agree that their favorite part is teaching beginners. "It's a kick to see someone go, 'Alright I can get up in the center; I can go out on the lakes; I can do this and I can do that.'," said Dave.
Paddleboarding also has many different disciplines such as racing, surfing, yoga, meditation, pilates and fishing. Hydrology is in partnership with Catalyst Yoga, run by yoga instructor Carly Norwood, who teaches paddleboard yoga classes. "It's a different experience being on the board," says Erin, "because it's not quite what you think it is. People think, 'Oh my god, how are you balancing on that?' But you just modify your position."
"
I highly recommend checking it out. It's a blast and very peaceful."
— Cobi Seslar, EvCC yoga instructor
Paddleboarding of any kind is a unique, fun way to exercise. "SUP yoga is a special summertime experience," said EvCC yoga instructor Cobi Seslar. "I highly recommend checking it out. It's a blast and very peaceful." Although, Seslar does say that "nothing takes the place of a regular yoga practice, or a favorite studio and favorite teacher."
In addition to lessons and classes Hydrology also schedules retreats at Lake Cavanaugh and offers a wide variety of events in collaboration with Catalyst Yoga, Infinite Balance Life Coaching, Bluewater Distilling and She Jumps. "I'm super stoked on this Wildskills event… in collaboration with She Jumps," said Erin. "Their mission is to get people outside and to expose people who maybe haven't had the chance to be outside doing outside activities like paddleboarding, hiking, skiing and all these events."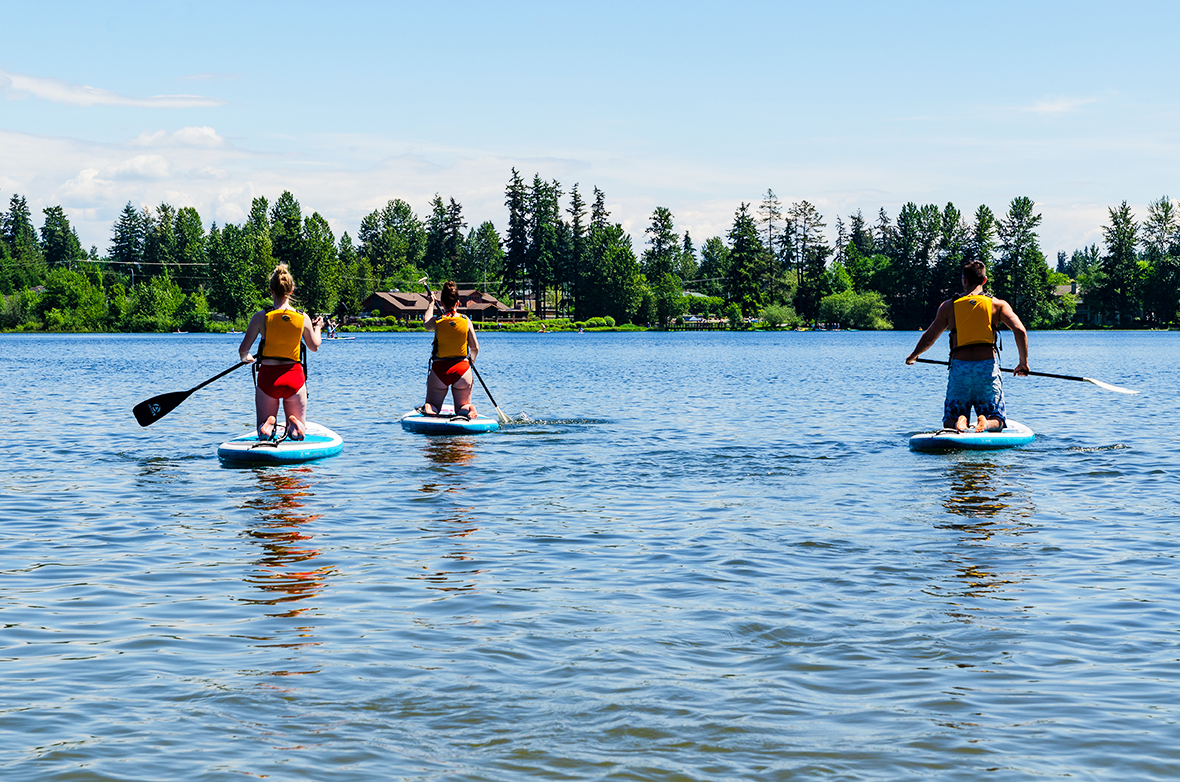 Hydrology is also looking to hire EvCC students at their Silver Lake and Lunden Park locations. Erin says that she has worked with college students who are interested in becoming entrepreneurs and is open to letting students plan events. "If people are in school and they're working for me, I give them the freedom and the flexibility to kind of look into something they're interested in." If students are interested in applying for a job at Hydrology, Erin urges them to contact her at: [email protected].
Leave a Comment