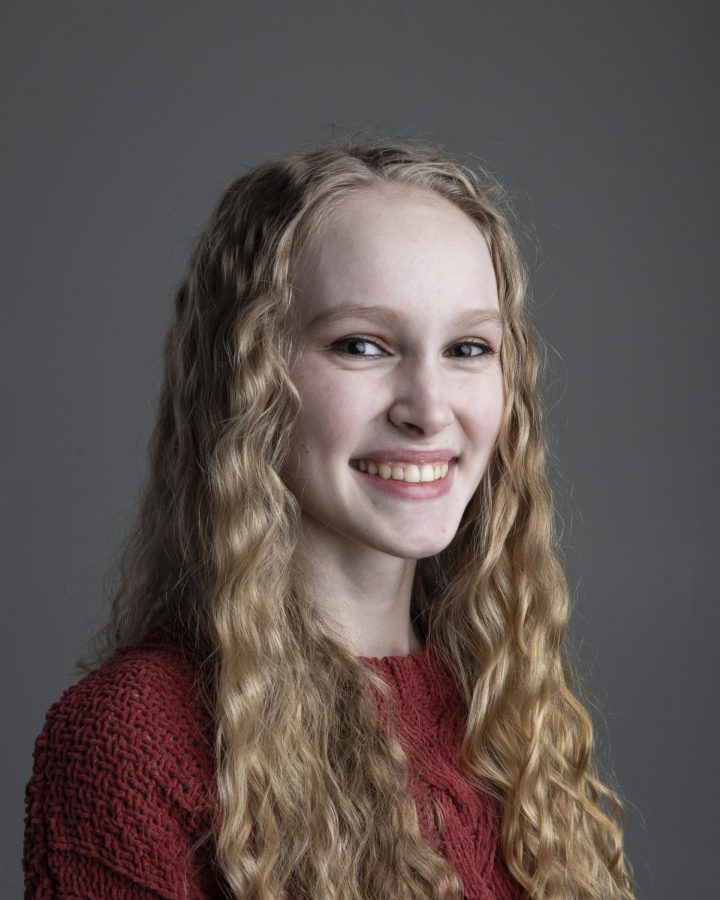 What interests you about journalism?
I have a passion for storytelling and journalism is one platform that I use to explore that passion. I do a lot of creative writing that allows me to use my imagination, while journalism allows me to tell other people's stories.
Who's your favorite fictitious character? Why?
Cimorene from the Enchanted Forest Chronicles. I was obsessed with this series as a little girl because the princess befriends the dragon and rejects the haughty prince. Cimorene showed me that princesses can be the heroes of their own story. Also, who doesn't love a book with wise dragons and evil wizards?
What is something you think everyone should do at least once?
I think everyone should go out of their comfort zone at least once in their life. If you never leave your comfort zone you could be missing out on some worthwhile experiences. Although leaving your comfort zone is never fun at first it can lead to great things.
Helene Martin, Managing Editor of Print
May 18, 2020

Essential Workers: Working During a Pandemic

(Story)

May 11, 2020

EvCC's Nursing Department: Teaching Healthcare During a Pandemic

(Story)

Apr 25, 2020

Working From Home: EvCC Instructors Share Their Experience

(Media)

Mar 12, 2020

Rate My Professors

(Story/Media)

Feb 20, 2020

Parks Café Introduces New App

(Story)

Jan 23, 2020
Jan 21, 2020

Congressman Rick Larsen Visits EvCC

(Story)

Nov 27, 2019

Artist Spotlight: Q&A with Jack Rosadiuk

(Story)

Nov 07, 2019

Environmental Action

(Story)

Oct 17, 2019

New Trojan Design

(Story)

Jun 12, 2019

SUP! Stand Up Paddleboarding: A Refreshing Water Sport that Anyone Can Enjoy

(Story)

May 20, 2019

Healthy Food on Campus : Parks Café Accommodates More Dietary Options

(Story)

May 01, 2019

Seasonal Allergies Are Here

(Story)