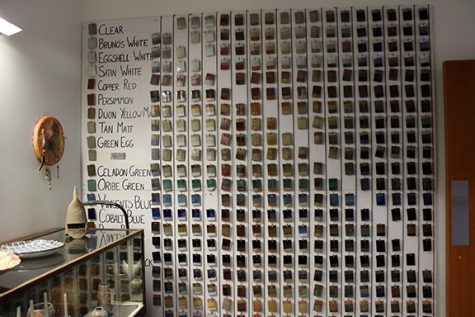 Morgan Hoyt, Features Editor
May 31, 2017
Filed under The Scoop
EvCC will showcase students' artistic talents in the bi-annual student art sale. The event, held in the Whitehorse Hall Critique Space on June 8, is open to all. The sale runs from 10 a.m to 6 p.m. Artwork for sale includes ceramics, paintings, sculpture, photography and more. 10% of the pr...
Nathan Senff, Staff Writer
March 3, 2017
Filed under The Scoop
The Russell Day Gallery has a new exhibit on display by retired EvCC professor Keith Imus from Feb. 21-March 17. The exhibit is based on Imus' art created with acrylics, marble, bronze, oil paint, metal, numbers and words. Imus likes to experiment with different things to make artwork. The retired...