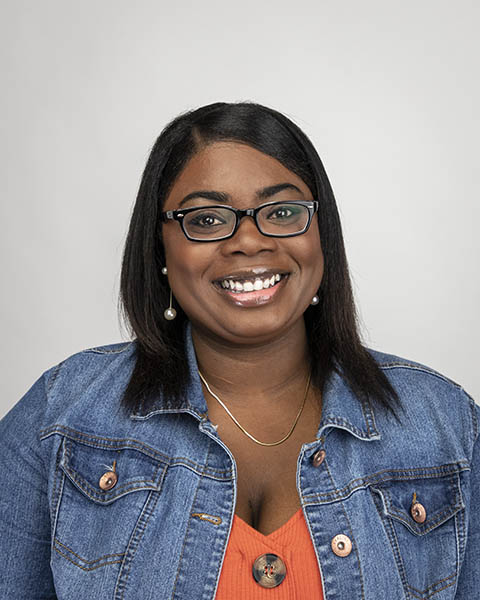 What are you doing when you aren't at The Clipper?  
When I am not at The Clipper you can find me still at EvCC in the Student LIFE office working as the Programs Board Manager, which I absolutely love; having the chance to help the student body and have their voices heard is something I'm very proud of. When not at school you will find me with my best friend, my sister and my two adorable nephews; being with my family and spending time with my amazing significant other enjoying laughs and making as many memories as possible. LIVING MY BEST LIFE.
If you ruled the world, what would you change on day one?
If I ruled the world the things I would change on day one would be the poverty in the world; for everyone to meet the basic personal needs for food, clothing and shelter. One thing I believe is horrible is that fruit and vegetables are so expensive, so how does the poor eat healthy of 99 cent soda and tater chips? Within this would mean the need to change the political system to make things easier for the human race to live a healthy strong life without the burdens for basic human needs.
Who is your hero?
My mother, she is the rock in my life and without her I do not know how life could be. She is a woman who taught me how to love, how to love a man and be a wife through better and worse. She strives in a career and never stops at gaining knowledge to make herself better; as she would say so she can be the best mother and wife for her family. I've watched her have two jobs and work doubles at both when my father was sick and could no longer work she was busting her self to cover life's non-stop bills. All while by her husband's side, she helps my sister with my nephews being the best grandmother. Still, she finds time to workout every day, attend church every week and visit all the family. She is more than my hero, she is who I aspire to be.
Katina Brown, Staff Writer
Nov 10, 2019

Ambar Martinez Strives to Continue Helping an Ever-Changing Community

(Story)

Oct 17, 2019

Attention Moviegoers: Upcoming Fall Films

(Story)

Jun 12, 2019

Changing Viewpoints, Lives and Majors

(Story)

Jun 12, 2019

Attention Moviegoers: Summer Movies and Savings

(Story)

May 17, 2019

Attention Moviegoers! When and Where to See this Summer's Anticipated Hits

(Story/Media)

May 16, 2019

Fantasy Football for Dummies: How to Dominate the Fantasy Leagues

(Story)

Mar 13, 2019

More Housing in the Neighborhood… Maybe

(Story/Media)

Mar 13, 2019

Gym Owner, Firefighter and Father of Three: How One EvCC Alumnus Balances the Lifestyle

(Story)

Feb 05, 2019

Stay Safe: Snow Preparedness Tips

(Story/Media)

Jan 30, 2019

Black History Month: Origins

(Story/Media)

Jan 24, 2019

MLK Day: Words of Freedom

(Media)