Changing Viewpoints, Lives and Majors
Newly-minted, award-winning sociology instructor is igniting curiosity in the minds of his students.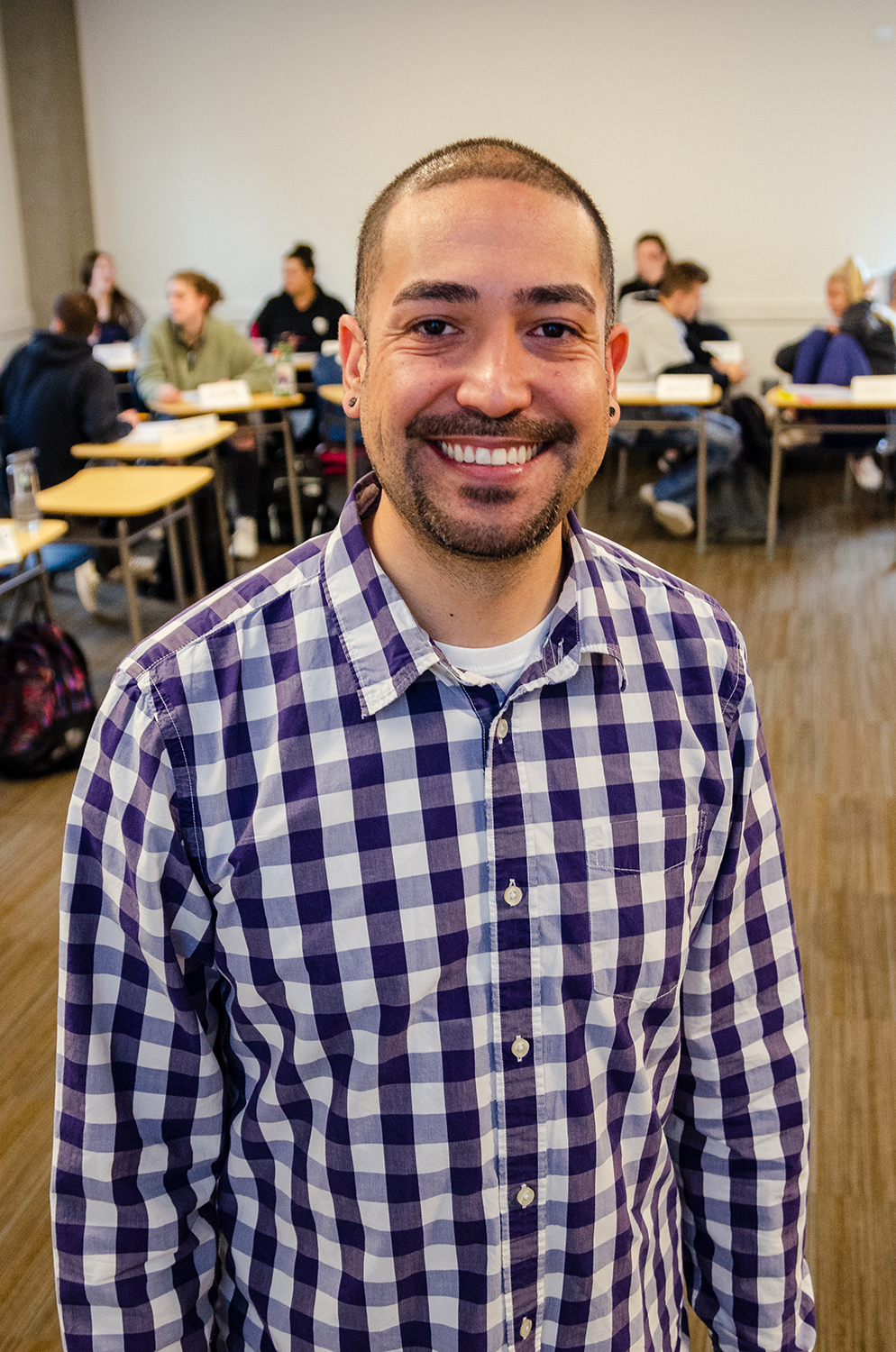 Sociology instructor Omar Marquez won the Faculty Member of the Year award at the Student LIFE award gala on May 31, 2019.  When asked what he felt about winning the award he humbly states "an element of growth."
Topics discussed in sociology class are heavy and can be uncomfortable for some. From social movement issues to inequality by race, class, gender and much more, Marquez guides his students with a focus on the mastery of key sociological concepts and theories about oneself, social interactions and society.
Marquez leads his class with a dynamic and engaging style that leaves an open environment for students to share their thoughts and opinions and provides a well-constructed platform to critique those ideas without making those ideas feel less valued.
Lexi Lightner, a Running Start student from Everett High, describes Marquez as a phenomenal instructor who is passionate about his work. "My favorite aspect of Omar's teaching style is his approach to classroom engagement. He values our thoughts and makes the classroom an open platform for discussion," said Lightner.
The classroom setting Marquez has created places a high value on discussion and on life no matter one's major. "His class has helped me have an open mind as well as look at others in their own context, both in social issues as well as daily life occurrences," said Lightner about what the class has done for her.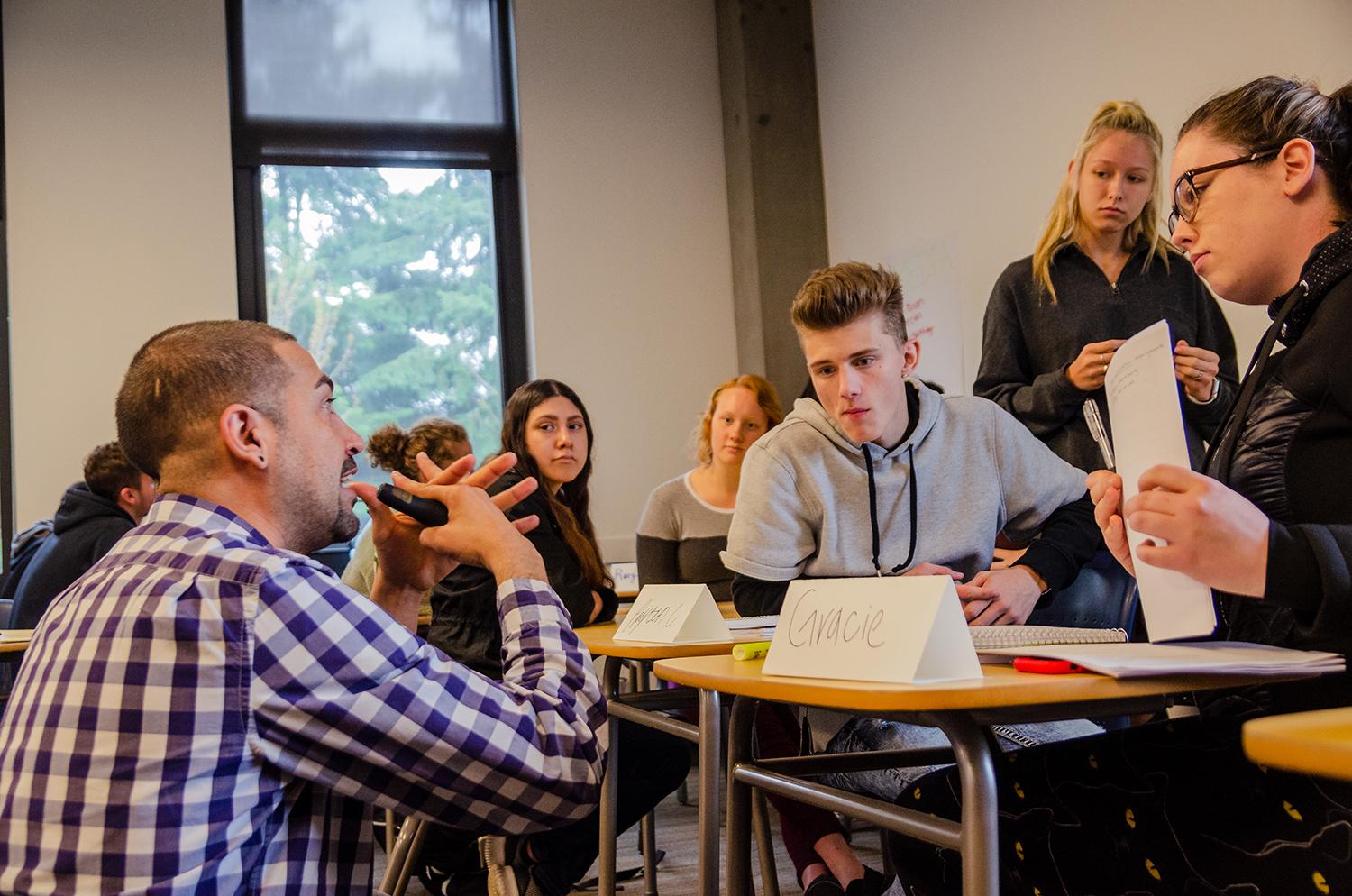 Lily Lamoureux, another Running Start student in her second year, registered for the spring quarter class after hearing the course details and reading online ratings on Marquez. "Omar has helped me widen my knowledge on various different subjects that we have gone over in class. He has a deep understanding of concepts such as different "isms." Because of this, he is able to explain them in a way I would have never thought of," said Lamoureux.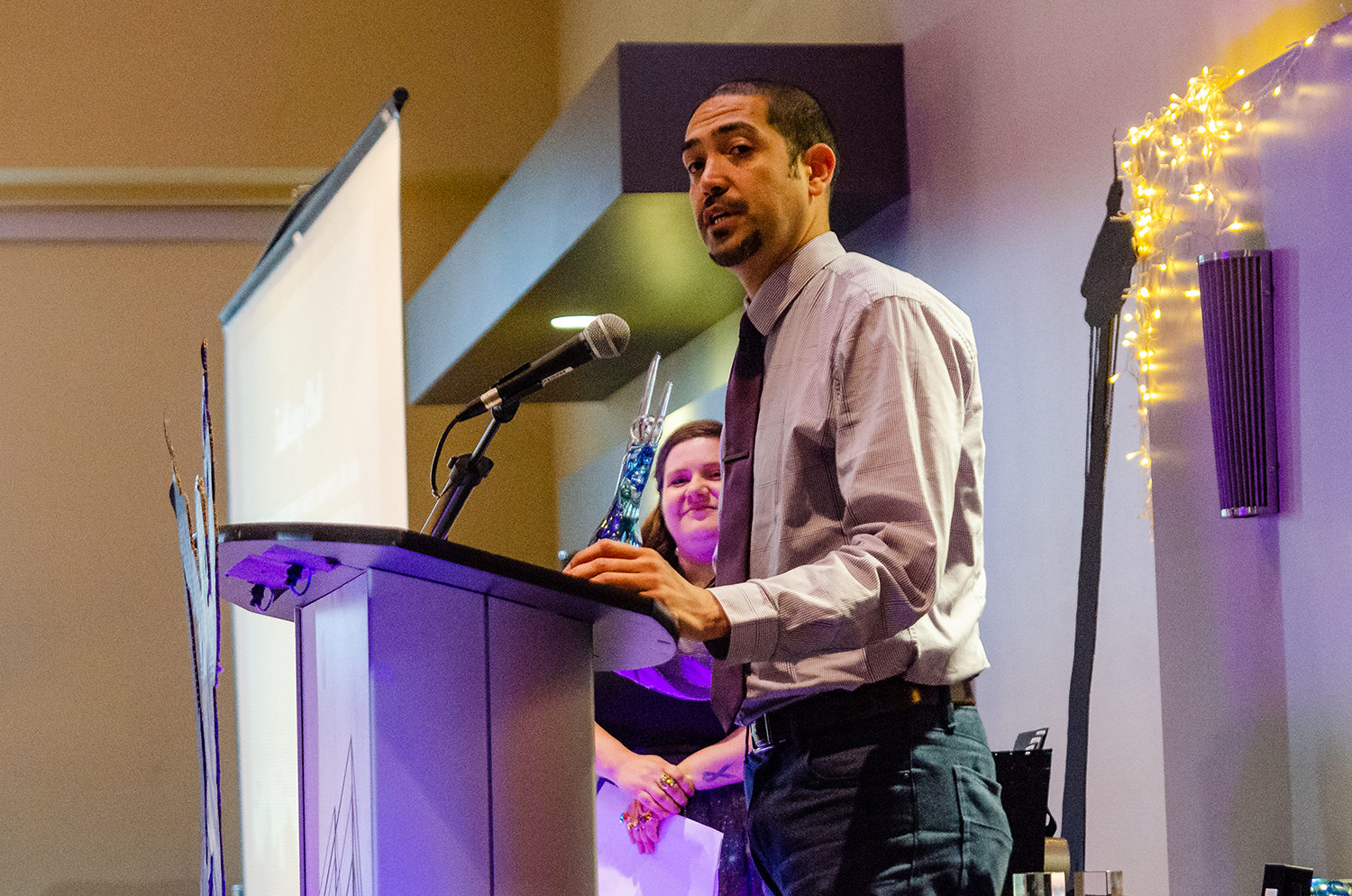 Being Faculty Member of the Year for Marquez means more than the recognition, "It's encouragement to get better, because something is working and part of that is how do I enhance that as much as possible."
"
Marquez wants to see everyone succeed, and he helps give you the tools you need in order to succeed. This class has been one of my favorite classes at EvCC."
— Lily Lamoureux
It can only get better from here, having an instructor put in so much work to really spark the minds of students is what most instructors strive for. Lamoureux said, "He is a great professor. He very clearly cares about his job and his students. Marquez wants to see everyone succeed, and he helps give you the tools you need in order to succeed. This class has been one of my favorite classes at EvCC."
Leave a Comment