Preparing for Death: EvCC Student's Journey to Becoming a Mortician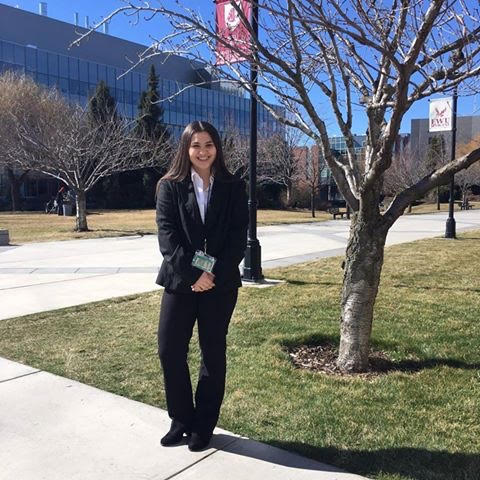 Lexus Moy wants to be a mortician. Despite what a lot of TV and movies show, being a mortician takes more than just a morbid sense of humor and a few fun quirks.  It takes years of school and training to become a certified funeral service worker.
Moy has been interested in a career in the funeral services for a while; it's a passion for her. She started her first quarter at Everett Community College this winter as a step towards reaching her goal.
Not many schools offer a funeral program. The Lake Washington Institute of Technology (LWtech) in Kirkland is the only school in the state that offers the two-year program. "I got lucky because some places don't even have it," she says. "I'm glad that I can just be home still and go there." LWtech requires students to complete four prerequisite courses before applying to the program, which is what Moy is currently enrolled in EvCC for.  
"
I've always had a weird obsession with the dead, from a very young age"
— Lexus Moy
The LWtech program aims to train students in all aspects of funeral services. According to their webpage, graduates of the program go on to careers in "crematory and cemetery operations, funeral home management in family owned business and corporate business."
In explaining her desire to pursue a career in funeral employment, Moy is straightforward. "I've always had a weird obsession with the dead, from a very young age," she says. Moy admits she herself doesn't completely understand where it comes from.
Around the age of eight or nine is when she thinks her interest started, with the movie "My Girl," the 1991 coming of age story about a morbid young girl whose father runs the town funeral home out of their house.  "You can see it [the funeral home] for a part of the movie," she says. "I would rewatch that part for hours. My parents thought I was crazy".
"
As I got older and realized you could actually do something with that as a career, I did more research"
— Lexus Moy
She continued to have an interest in funeral services. "As I got older and realized you could actually do something with that as a career, I did more research"
In high school, Moy participated in a mortician science competition through the Health Occupations Students of America(HOSA), an international organization that works to encourage students into career opportunities in the healthcare industry. Moy took part in their Spokane event last year.   It's "cool" that the program has a category for it, she says, "A lot of people don't even know what that is."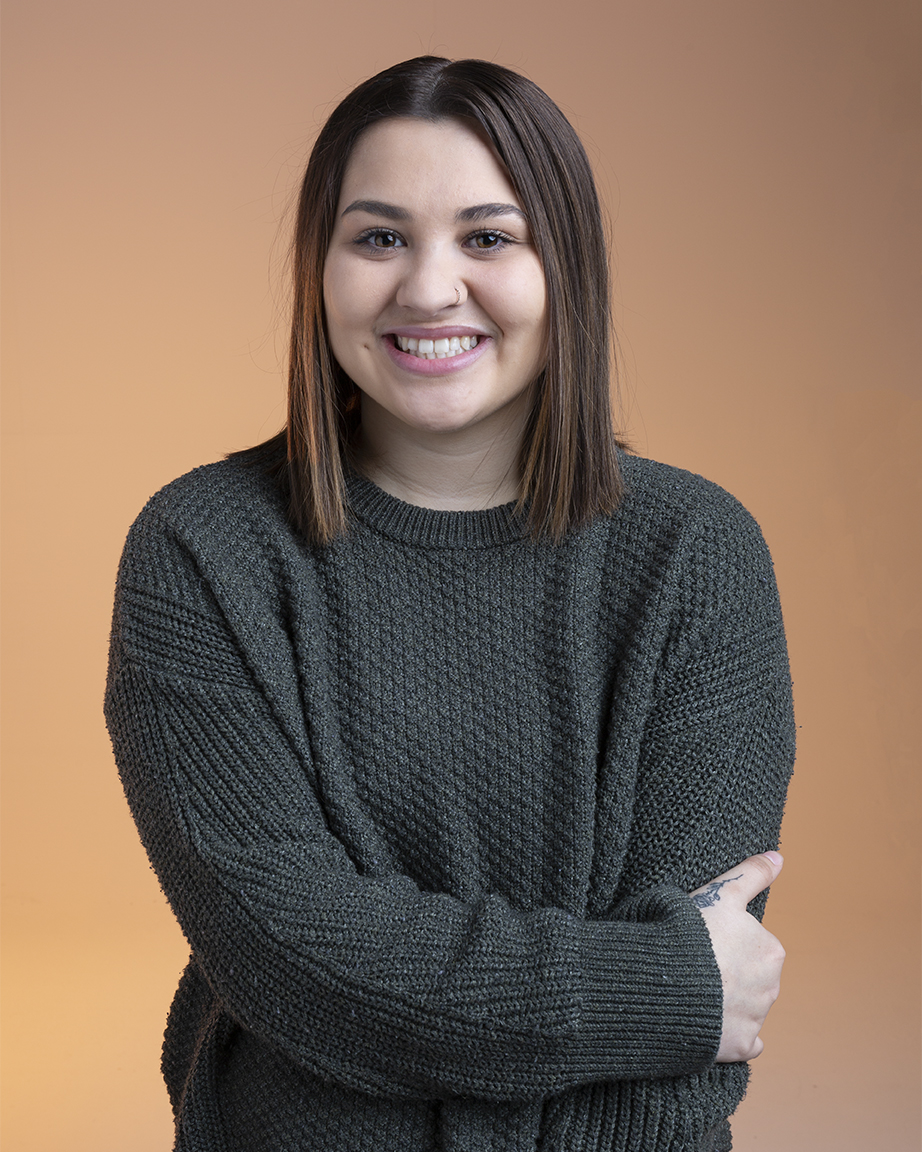 Part of the HOSA program features competitions that focus on testing students' knowledge in their particular field of interest.  In their competitive event statement, HOSA states it "does not provide competition for competition's sake. HOSA provides a national competitive events program as a means of recognizing those students who are willing to pursue excellence."
The first round of competition in Spokane was a multiple choice test where the only information before the test was a recommended list of books "We studied and studied for months, Moy says.  she teamed up with a partner that had competed in the event before, but they did not place high enough to move on to the next round.
Outside of school Moy already has some experience with funeral homes. "I did a little bit of an internship at the Broadway Cemetery," she says. When Moy first contacted them about the internship she was told she could not do it. This was before she had graduated high school and internships require being enrolled in a funeral service program. She says, "They won't let you do anything really if you're not in school."
But because of the interest she showed in studying the industry, she was able to do a kind of limited internship for four months last year. "I was in the setting of the funeral home, so I got to see different cases… but I haven't been hands-on with anything."  
Even with her interest in becoming a mortician, she says she "still had a fear of the dead," and that, "the atmosphere of the funeral home itself was also very scary to me." But the time she spent there allowed her to become more familiar and helped her overcome her unease. "It was good, I learned a lot."
Death can be difficult to talk about. Funeral workers perform an important service, helping people through what might be the most difficult times of their lives.  It's not the most traditional of career interests and people may not always get it, which Moy understands."I think a lot of people just act confused, or they have no idea what it even is and they don't want to ask," she says.
Lexus Moy is studying to become a funeral service worker. "Eventually, I'd like to open my own funeral home," she says. Of the things that go into a funeral, having a well-trained professional there to help guide people through the process is an often overlooked aspect of the services.
After her years of research and gaining some real-world experience in the field, Moy is following her passion to become one of those funeral workers. "I've always thought of different things, but I always go back to that."