Healthy Food on Campus : Parks Café Accommodates More Dietary Options
Between the stress of classes, studying, work and a personal life maintaining a healthy diet can be hard. Luckily there is a great place right here on campus that offers a variety of healthy options.
Stacy Kloster and Cindy Zink run Parks Café, a great place to grab a bite to eat before, after or even in-between classes. They offer breakfast and lunch menus packed with fruits and veggies, on-the-go snack cups and meals prepared fresh in the kitchen. "We mix it up, every day is something different," said Kloster.
"
We're very aware of vegans and vegetarians and different ethnic groups on campus."
— Stacy Kloster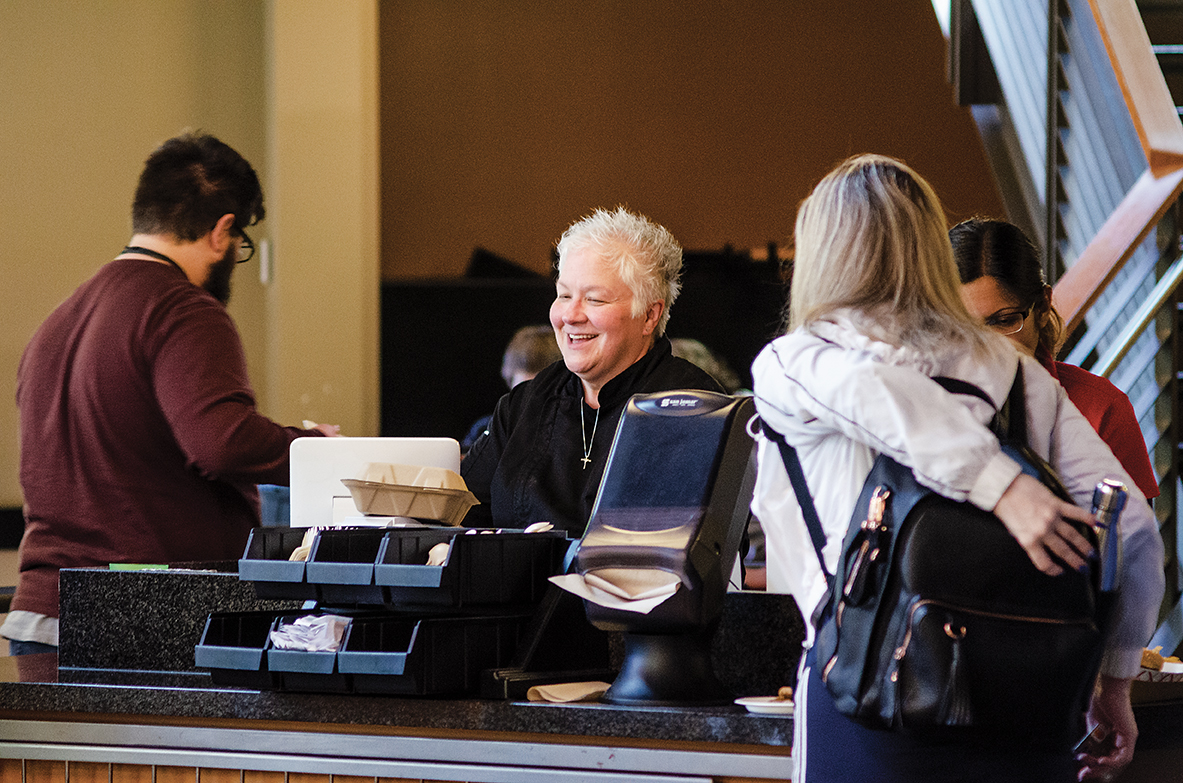 Kloster and Zink try to cater to everybody's food preferences, dietary restrictions and food allergies. "We're very aware of vegans and vegetarians and different ethnic groups on campus," said Kloster. They offer a wide variety of healthy options for vegans and vegetarians, as well as serving different cultural foods. "They have a halal burger, a little salad bar… if you really want something you can get it," said cafeteria customer Finn Antōn.
Kloster also encourages students to ask about what options are available and urge people to ask if they want something that is not on the menu. "We want to continue to teach everyone to just ask us," Kloster said. They don't always know what students enjoy or what they are looking for so they said, "If there's something you like, let us know because we might not think of it."
Admittedly, catering to food allergies is difficult, especially depending on the severity of the food allergy. "It can be hard because everything is in the kitchen," said Zink. For some people even having their food allergen in the relative proximity of a meal that is being prepared can be dangerous. That is why they cannot guarantee that their kitchen is free of food allergens since they are constantly using those products in and around the kitchen.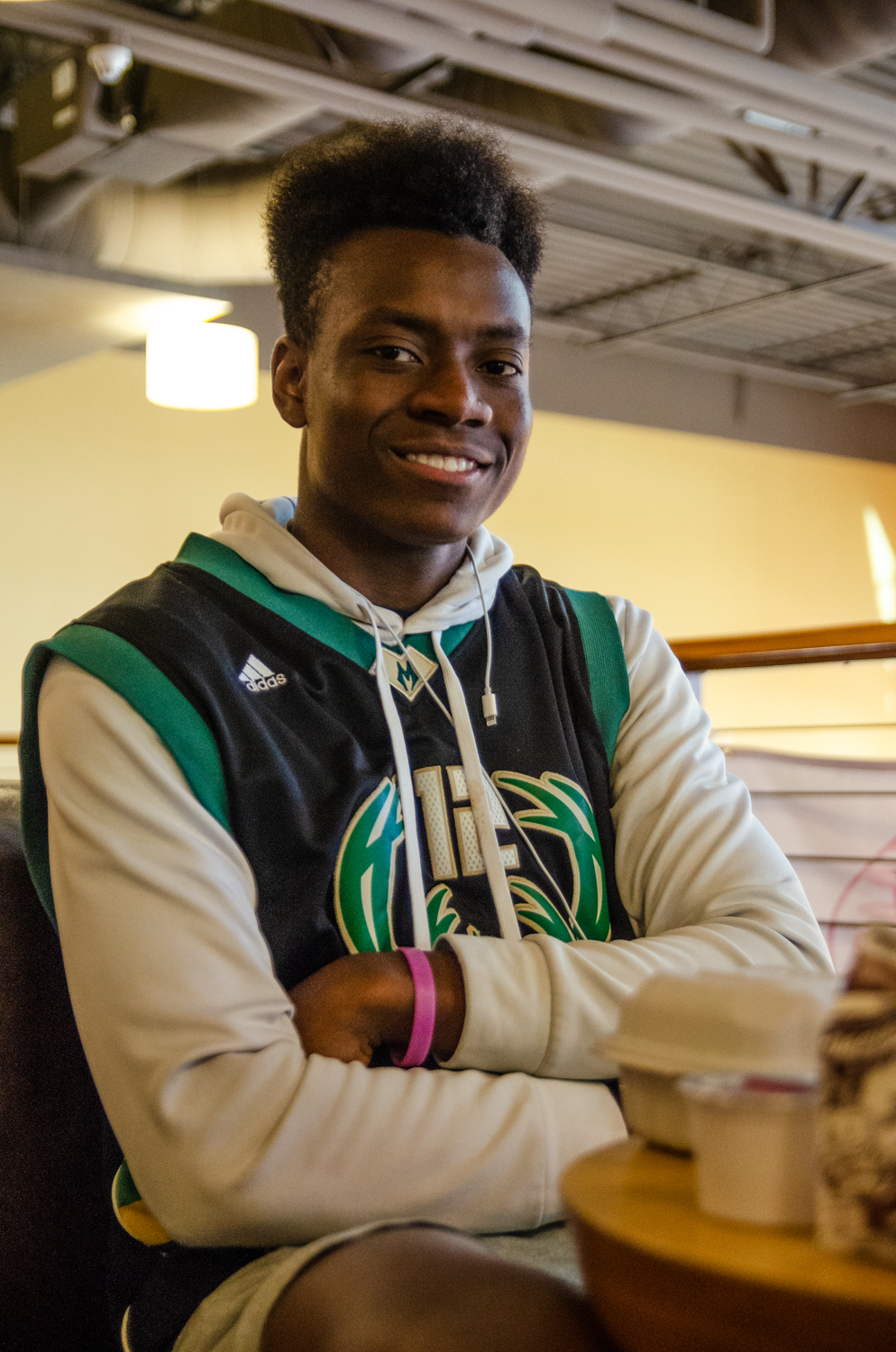 However, they do offer a lot of gluten-free options in various meals. A problem that they run into there is that gluten-free options are more expensive. "One slice of bread costs you about four cents, a piece of gluten-free bread is like eighty cents for one slice," said Kloster. They are diligent in keeping the gluten-free options separate when preparing meals.
Customers appreciate the hospitality, friendly environment and the way that the cafeteria is run. "They have a really good system going," said Alicia Hutchins, who frequents the cafeteria, "definitely customer-service orientated."
"
They have a really good system going…definitely customer-service orientated."
— Alicia Hutchins
Kloster and Zink also like to keep things fresh and local, getting new deliveries once or twice a week. They order their produce and other raw ingredients in bulk from Sysco, a multinational wholesale company with a location in Seattle. They also like to pick up fresh produce from other places depending on the season. The two of them also buy in bulk, because it's cost effective and it is fresher.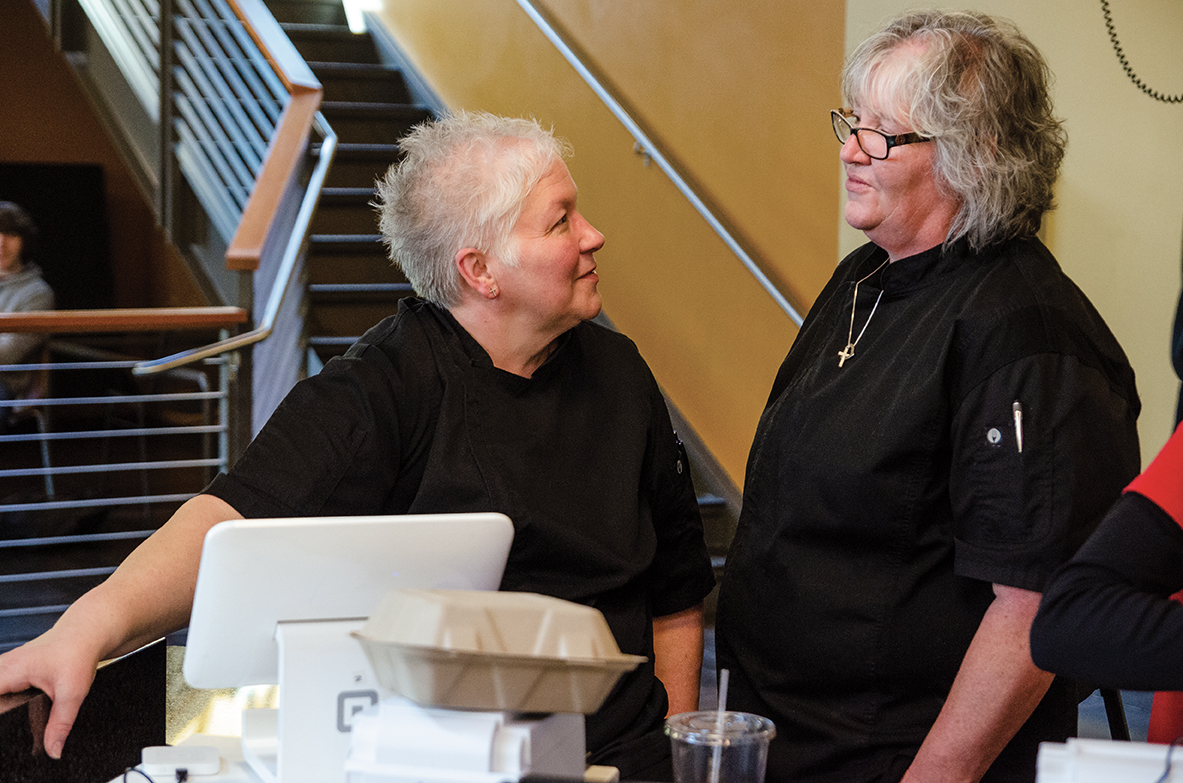 In addition to running the campus' cafeteria and catering, Stacy and Cindy run the Stick It or Stuff It food truck that operates in Snohomish County. Although the food truck was dormant during the winter months it is operational again and is set for a busy summer.
Parks Café is located in the Parks Student Union; for information on their hours, menu and more go to everettcc.edu/administration/college-services/parks-cafe.
Click through the gallery below for more pictures of Parks Café's offerings:
Leave a Comment