New Trojan Design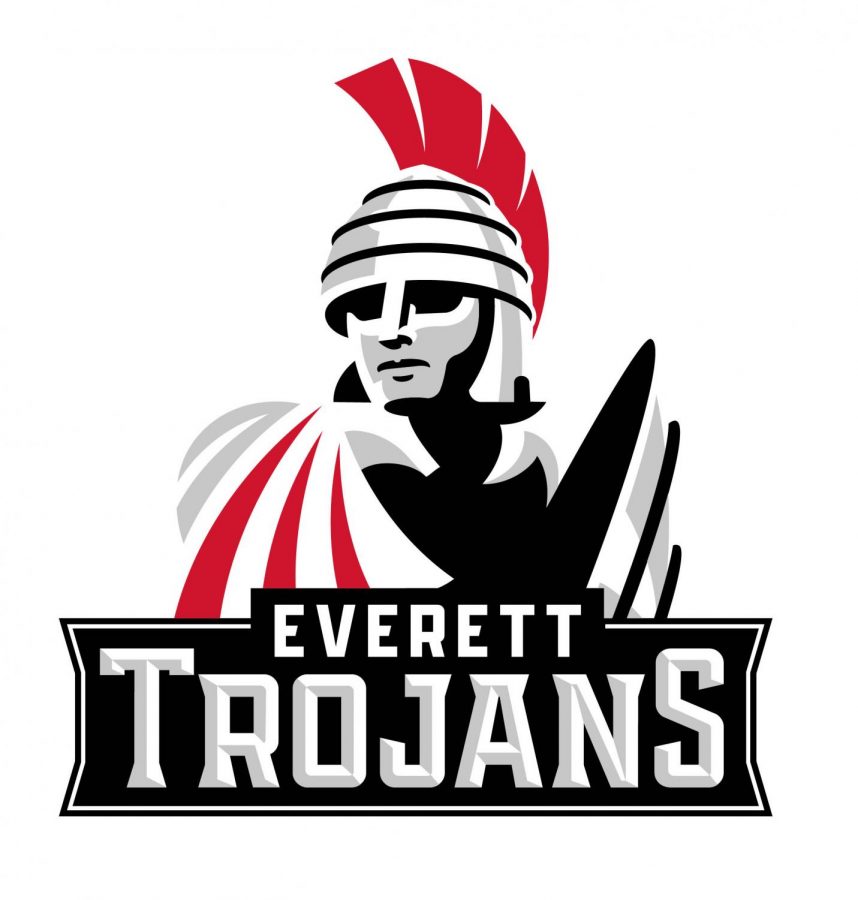 A new, heroic Trojan is debuting at Everett Community College (EvCC). The new Trojan spirit mark has been a year in the making and has involved many school departments and students across campus. Jeremy Slagle, the owner of Slagle Design, is the artist behind this innovative design.
The Trojan has been a symbol of pride and honor at EvCC for more than 70 years and has been redesigned multiple times over the years. With this newest design, Slagle along with EvCC hoped to fix some of the historical inaccuracies that previous designs had. "It's an academic institution and so using that uniform or costuming that doesn't reflect what would have been historically correct seems like a big faux pas," said Slagle. 

In addition to fixing historical inaccuracies, EvCC had three main goals with this new design: to incorporate the Feather Star, no offensive weaponry and a more inclusive representation. The Feather Star sculpture was one of the only things to make it through the 1987 fire and has been a symbol of rebirth at EvCC ever since. The Feather Star logo was incorporated into the new spirit mark, serving as the Trojan's cape. 
In previous designs the Trojan can be seen wielding a sword, now a shield takes its place. "Aggressiveness is generally good in athletic-type logos but again this wasn't just to serve as an athletic logo, and so I think the shield can also be a symbolism of strength and so we opted more for that versus a sword," said EvCC Director of Athletics, Garet Studer.
Another goal of the new design was to create a more relatable spirit mark. "We wanted to create something that everybody could own and feel like part of the school," said Slagle. Whereas previous designs were more masculine and assertive in design, the new spirit mark has a heroic pose and no defined gender or ethnicity.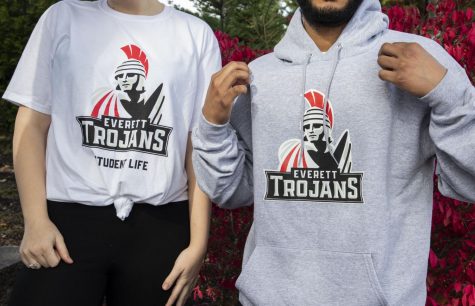 The new Trojan spirit mark can be seen all around campus on banners and incorporated into new athletic uniforms. The old mascot costume has also been retired, with a new design in the process of being made. You can pick up your own Trojan apparel at the EvCC bookstore and celebrate your school pride every Trojan Thursday.