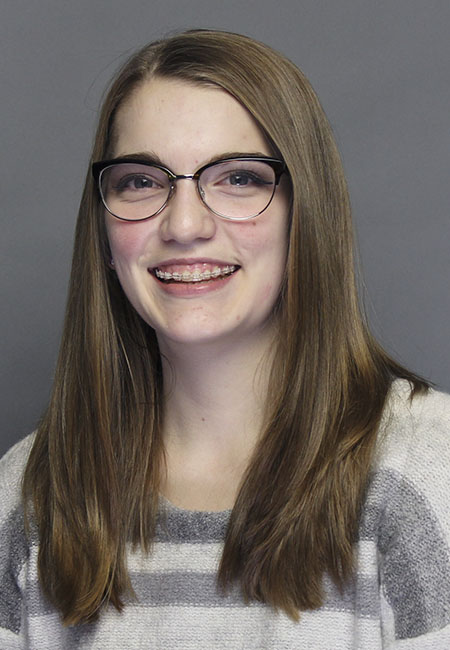 What interests you about journalism?
I love getting to tell people's stories and giving voices to the unheard.
---
Where are you headed with journalism/communications?
I am hoping to combine my passions (dance, theatre, and communications) into one and work in public relations for a theatre company. Along the way I hope to work professionally acting and dancing.
---
What is your spirit animal?
A flamingo
Alexis Jones, Managing Editor-Digital
Oct 12, 2016

Finding the Help you Need

(Story/Media)

Oct 08, 2016

Commemorative News: 10/12/16

(Media)

Oct 01, 2016
Oct 01, 2016
Sep 30, 2016
Sep 29, 2016
Sep 29, 2016
Sep 28, 2016
Sep 28, 2016

Rilee Louangphakdy

(Media)

Sep 28, 2016
Sep 28, 2016
Sep 28, 2016
Sep 28, 2016
Sep 27, 2016
May 31, 2016

A Note from the Graduating Class

(Story)

May 26, 2016

The Clipper News: Softball

(Story/Media)

May 26, 2016

A Day in the Life of an EvCC Security Officer

(Story)

May 09, 2016

Nearing the Finish Line:

(Story)

Apr 28, 2016

Clipper News: April 28

(Story)

Apr 14, 2016

Clipper News: April 14th

(Story)

Apr 13, 2016

Your Spring Quarter Do's and Don'ts

(Story)

Apr 11, 2016

Viral Tweet at EvCC causes Commotion

(Story)

Mar 10, 2016

Clipper News: March 10th

(Story)

Mar 10, 2016

Clipper News: Extended Sports Coverage

(Story)

Mar 07, 2016

The Artistic Community: EvCC Students Share their Love for the Arts

(Story)

Feb 25, 2016

Clipper News: February

(Story)

Feb 22, 2016

Your Corner of EvCC: Finding Your Perfect Study Place

(Story)

Feb 15, 2016

Not Just the Computer Guy: A Profile on Fred Gilbert

(Story/Media)

Jan 25, 2016

The Faustian Bargain: A Speaker Series Exploring Unintended Consequences

(Story)

Jan 18, 2016

 SEA Club: Taking Action to Sustain Our Environment

(Story)