Not Just the Computer Guy: A Profile on Fred Gilbert
You might know him as, the guy who came in to fix the computer or the guy who you check out equipment from.
Fred Gilbert is much more; he is a photographer, a foster parent and an EvCC staff member of 16 years.
In his 30's, Gilbert's main job was being a stay-at-home dad, with a part time job here and there. Over the span of about 10 years, Gilbert fostered about 45 foster kids. He also adopted three kids with his first wife.
Before coming to EvCC, Gilbert was a computer lab assistant at Ferndale Middle School. Gilbert said, "at the time it was a good job with benefits."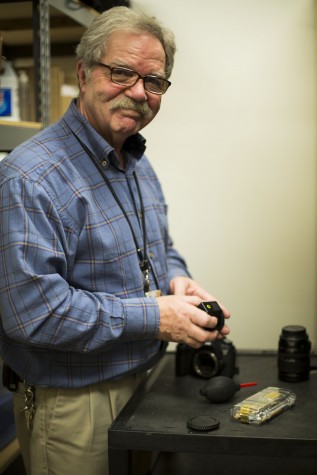 Working at the middle school started as a way to support his family, but it turned out to be much more. It introduced him to his love of working with kids. He said, "middle schoolers are a different breed entirely. They are unique little souls in search of an identity and it was very fun to watch them come in, be scared and then find themselves…"
Working with students was one of his favorite parts of his job at Ferndale, and continues to be his favorite part of his job working at EvCC. While he loved working at the middle school, the job offered to him at EvCC was specific to his degree and still allowed him to work with young people.
When White Horse Hall was built, Gilbert was given the option between working in graphics and working in photography. He immediately chose photography. Photography has been a passion of his since about the age of 12.
Gilbert loves to work in the photography studio any chance he gets. He says, "It's a magical place."
Gilbert is now the Instructional Technician here at EvCC. He works with anything technology related, from helping the photography students in the photo studio, to helping the journalism students with photography and computers.
He is in charge of the equipment room, managing budgets, working with the students when they need help and much more. Working with students is Gilbert's favorite part of the job. Claire Thomas, an EvCC student, described Gilbert as patient, kind and most of all, helpful.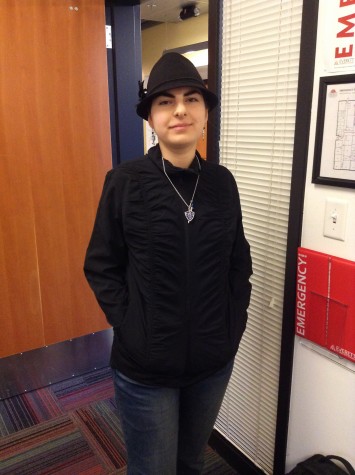 Claire Thomas has had a long-standing relationship with Gilbert. She has known him for about 4 years, starting from her time in running start. They both worked on the Rolling Stones magazine cover photo series hanging in Whitehorse Hall.
Thomas says, "He has always been helpful and whenever I have a question he is always able to answer it." If it was help with editing photos or setting up the photography studio, Gilbert was always there.
A bit of advice from Gilbert, "While [you] may think that some of the classes [you] take are meaningless, eventually you may find that they all helped you somehow."
Leave a Comment