OT Thriller Ends in Heartbreaking Loss for Trojans
The Trojans NWAC tournament title hopes ended in heartbreaking fashion Thursday night, March 7, at Walt Price Fitness center as the 4th-seeded Lower Columbia College Red Devils survived an overtime thriller 96-94 despite Jon Parker's heroic game-tying three at the end of regulation.  
The night was, in every aspect, a complete madhouse. Questionable officiating, clutch performances on both squads, untimely mistakes and just a sprinkle of heckling from the outspoken EvCC men's baseball team occurred during the Trojan's 'Sweet 16' battle with Lower Columbia College.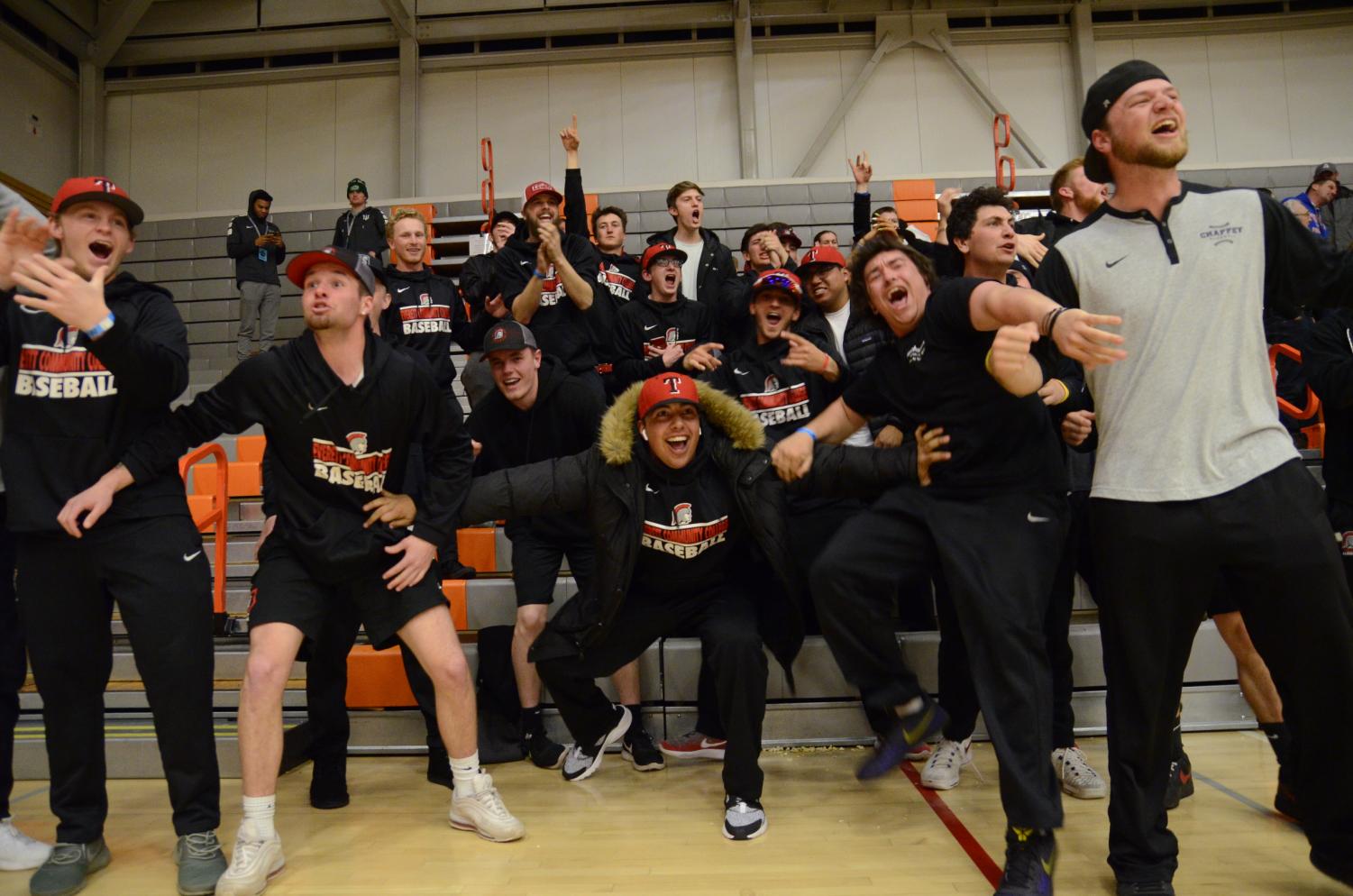 In the end, the Trojans found themselves in a complete dogfight with a scrappy, resilient 4th-seeded Red Devils squad that eventually were rewarded for their efforts in a 96-94 overtime win.
"
It's really tough after a loss like this, but at the end of the day we fought and that's all you can do"
— Markeith Brown Jr.
The painful loss sent the Trojans packing for a second straight year in such fashion in the Northwest Athletic Conference's annual bracketed event. "It's really tough after a loss like this, but at the end of the day we fought and that's all you can do," said EvCC star guard Markeith Brown Jr. after the game.
Brown's night began with business as usual, posting 17 first-half points on 7-12 shooting while watching his squad jump out to a 46-34 halftime lead.
Despite the strong first-half showing, leading by as much as 15 points, the Trojans witnessed a second-half Red Devils surge cutting their lead down to 5 at 64-59 with just over 10 minutes to play.
Lower Columbia's Samaad Hector gave the Trojans fits throughout the second half posting 30 points as well as a dominant rebounding performance (21).
The final eight minutes of regulation were filled with lead changes and, based on the crowd and the Trojans' bench reactions, questionable officiating that ultimately led to EvCC's head coach Mike Trautman getting called for a technical foul with seven minutes to play. Coach Trautman has not commented on the officiating at this time.
Down 86-83 with 11 seconds left, an inbound missed three-pointer led to a tipped ball that Markeith Brown Jr. grabbed and tossed out to Jon Parker for a game-tying three-pointer at the buzzer sending Walt Price Center into a frenzy.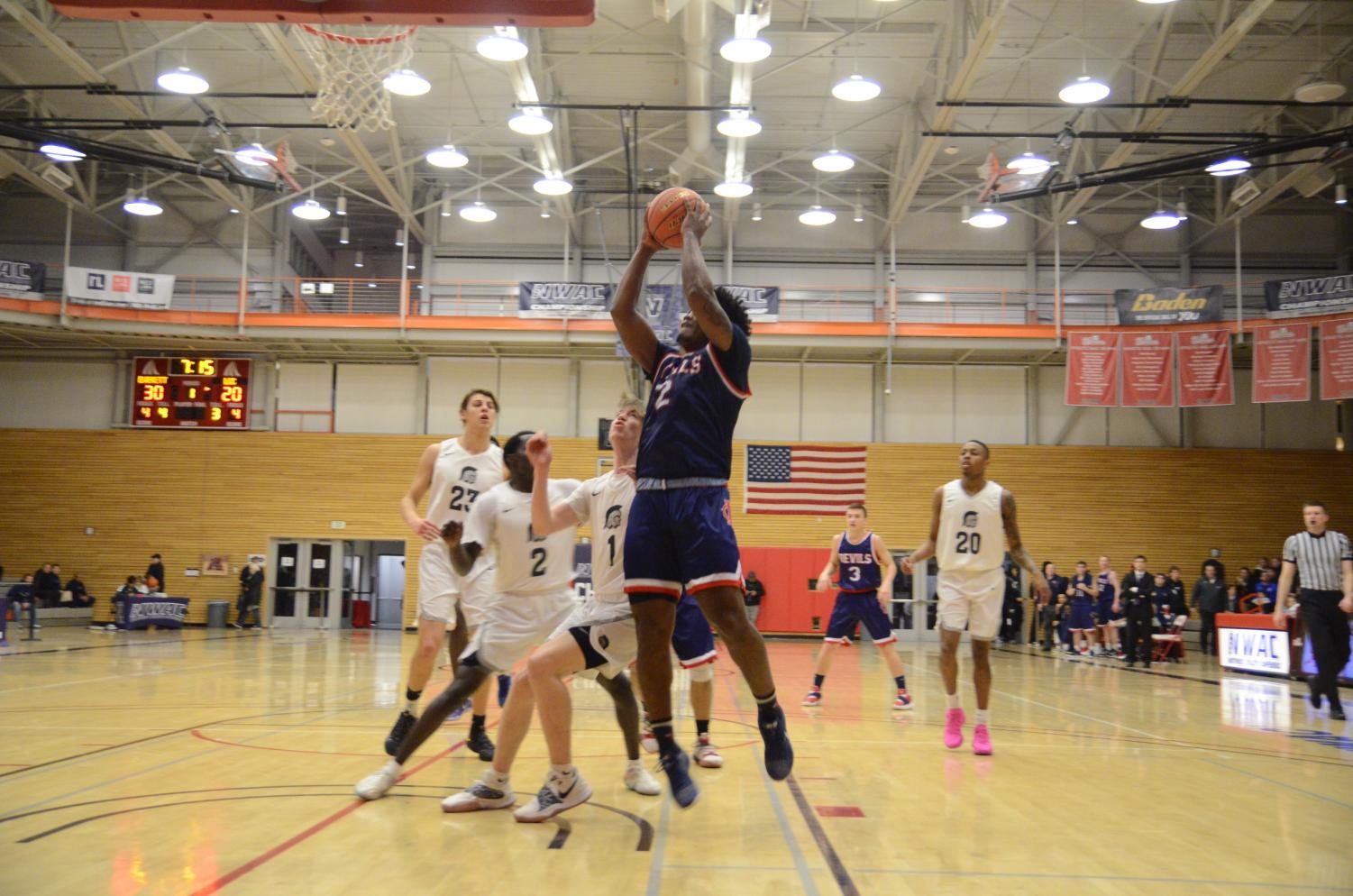 Unfortunately, the festivities would be short-lived as Red Devils guard Seth Hall on several occasions came up with clutch baskets, racking up 33 points while teammate Martis Johnson drove and scored the eventual game-winning lay-up in overtime.
A season highlighted by high expectations and accomplishments including their first ever undefeated conference record ended in heartbreak for Trautman's squad (23-8; 14-0).
Star Guard Markeith Brown Jr, who will almost certainly play for a larger collegiate program next season, offered condolences to his brothers he's fought with all year. He says, "We will still be brothers forever. We're blessed to have made it and I wouldn't trade it for the world."
Lower Columbia now turns their attention to Walla Walla at 7 p.m. on Friday where the winner moves on to next weekend's Final Four at Walt Price Center in Everett, Wa.
Leave a Comment