Seahawks Bet the Over on Underachievers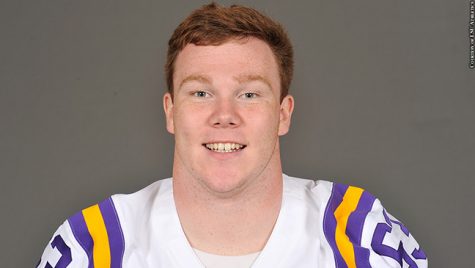 In typical Seahawks fashion, Seattle GM John Schneider and Head Coach Pete Carroll left a lot of the 12th Man scratching their collective heads after the 2017 NFL Draft.  Seattle started this year's draft with a total of seven draft picks, but many throughout the league expected that to change, as Schneider has historically been a very active trade partner on draft day — and once again, Schneider did not disappoint.  After trading back twice in the first round, and again at the top of the second, Schneider acquired an additional four draft selections to add to his arsenal before selecting versatile (and slightly controversial) Michigan State defensive lineman Malik McDowell 35th overall, who many hope to become Seattle's next draft day home run.
McDowell is physically rare and athletically unique, but he does come with some red flags.  Concerns being that McDowell's motor doesn't run consistently on the field, and that he needs to continue to mature as a player — and as a person.  There's another message in this pick that many may not realize, and it should be inspiring for Seattle fans.
For a team dealing with character, chemistry, and locker room issues throughout the offseason and drama surrounding Richard Sherman and the Seattle front office, it sounds risky to add a highly-drafted player that may potentially add to that internal organizational turbulence… Unless you are confident that those issues are (and will remain) in the past.  A vote of confidence in the personnel you are surrounding this young new defensive playmaker with is exactly what all Seahawks fans should be ecstatic to see — it's a clean slate.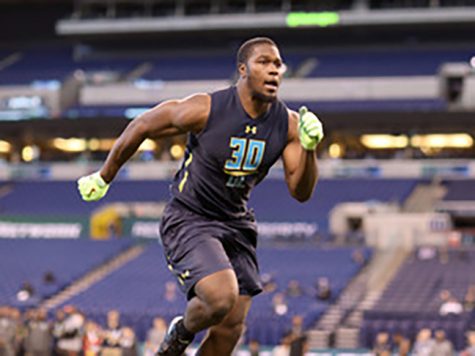 Schneider's next pick in the second round was another versatile lineman, but this one on the offensive side of the ball.  With the 58th pick overall, Seattle selected LSU Center Ethan Pocic, who is potentially capable of playing every spot on the offensive line.  "He was the one guy that, quite frankly, we were really sweating out because we felt like you're drafting maybe two-and-a half positions, two-and-a-half players with one guy," Schneider commented of drafting the Seahawks new 6-foot-6, 310-pound offensive lineman during a press conference following Day Two of the NFL Draft.
There is criticism lurking of the Seahawks draft class that many consider to be valid – that being a draft of missed opportunities.  Schneider and Carroll had the opportunity to take any one of the UW secondary standouts, and didn't; they had the opportunity to select four of the consensus top five offensive lineman, and didn't; Seattle could have moved back up into the second round with their bevy of selections for another coveted playmaker, but didn't.
When asked of his reaction to the Seahawks draft class, EvCC student, producer and host of his own sports podcast "Chuck Sway", Dallas Elfenson calmly, simply, and matter-of-factly offered, "I trust in the draft. I trust in John Schneider and Pete Carroll and the future that they see for the team… Just look at Russell and his whole draft class," pointing out how many NFL draft analysts gave Seattle draft grades ranging from 'C-' to 'F' immediately following a draft class that would later prove to produce five NFL starters for a Super Bowl winning team.
Elfenson is likely wise to take the wait-and-see approach, as Seahawks fans likely won't know for a few years whether this class was a home run or not.  But based on the face value of investing team resources on much needed lineman and high-ceiling potential players, it looks safe to say that this class is already looking to be, at least, a stand-up double.