Brown's Shooting Lifts Trojans to Victory
The EvCC Men's basketball team topped the Olympic College Rangers by a score of 87-79 on Wednesday, Jan. 25.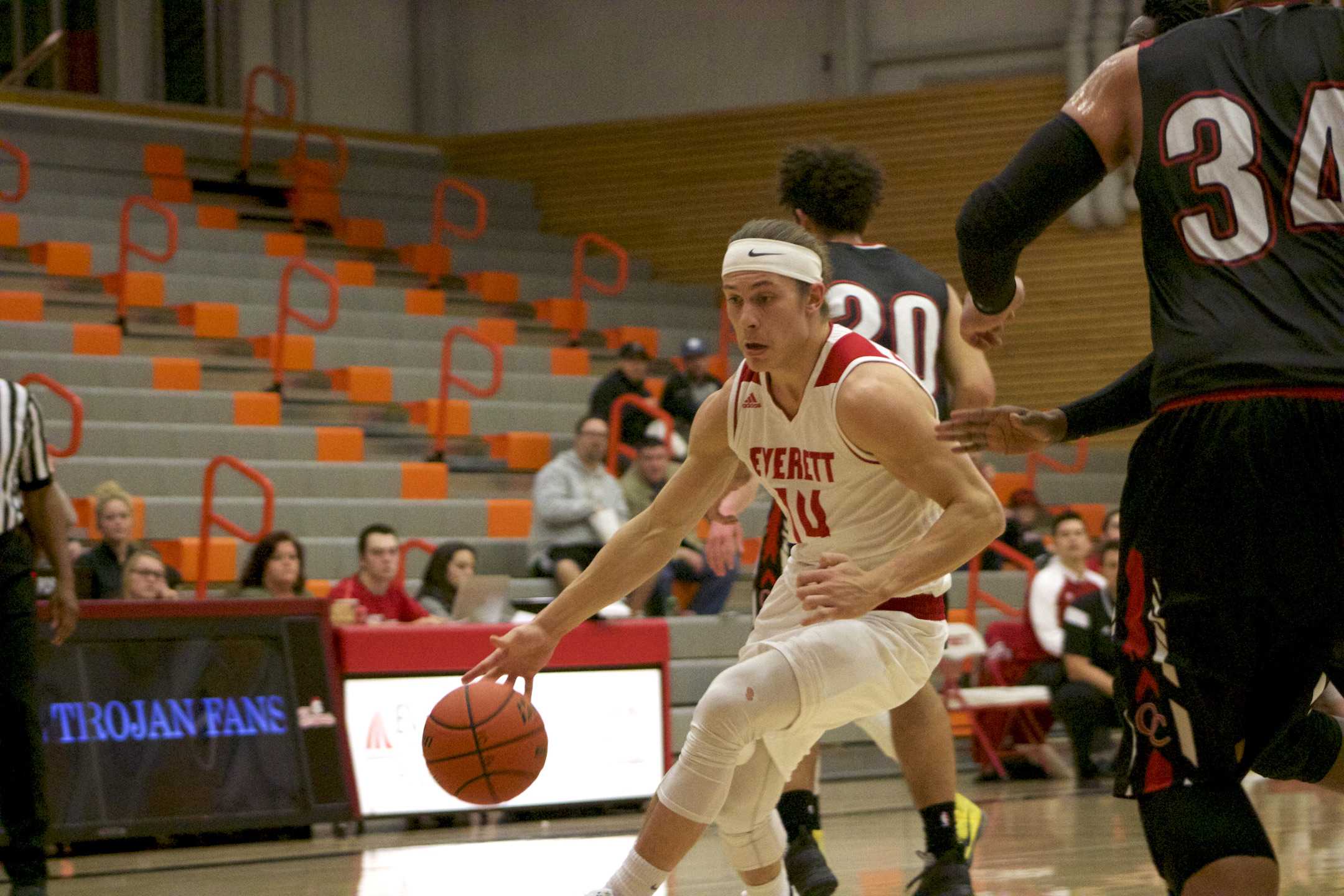 The first half opened up with a fast-paced scoring effort from the Trojan's, with Brevin Brown sinking four three-pointers and leading the Trojans to a 34-15 lead with 8:05 to go in the first half.
As the half came to a close, Olympic College's Micah Simmons helped cut the Everett lead down to just seven and contributed 10 points in the first half. Despite the comeback efforts, the Trojan's pushed their lead back to 13, leading 46-33 as they headed into the locker room for the halftime break.
In the second half, the Trojans continued their dominance with help from freshman forward Dartavious Young, who scored 11 of his 17 points in the second half.
Just as the Rangers were gaining some momentum, Conner Moffatt, a freshman guard for Everett, got a steal and sent an alley-oop pass Young's way, igniting the Trojan bench as the 6'6 freshman lept up and slammed home the dunk.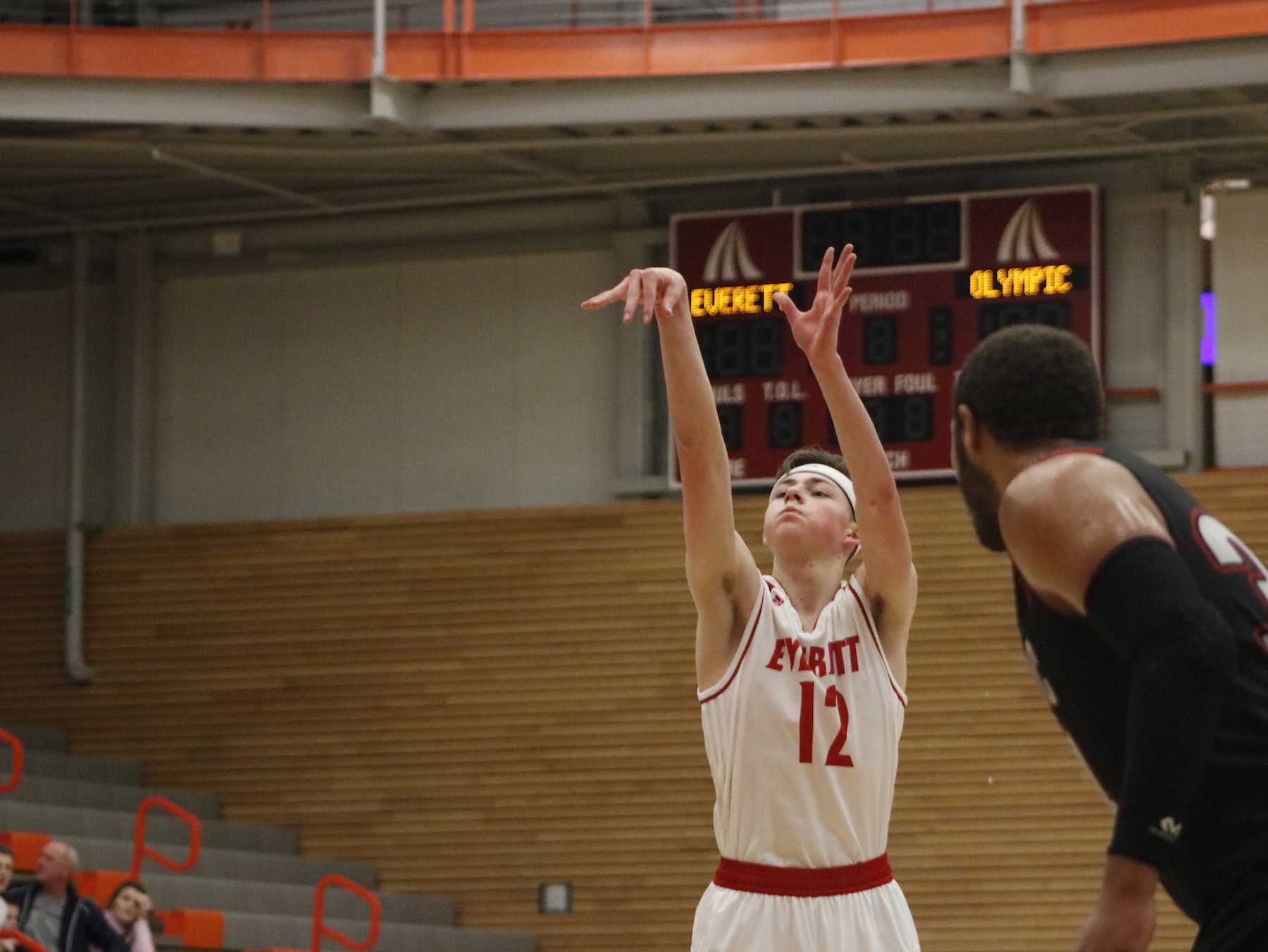 The Trojans were able to hold off multiple runs made late in the game by the Rangers thanks, in part, to the offensive showing by Brown, which continued until the final buzzer.  The sophomore guard sank his fifth three pointer of the contest in the second half and finished the night with 29 points.
When asked about Brown, Head Coach Mike Trautman said, "Brevin's been playing great. He's so athletic, so he gets to the rim and he can really shoot the ball."
One aspect of Everett's offense is their ability to drive and kick out to the three point line, a strategy that compliments players like Brown.
"We're always trying to get the ball to the rim," said Trautman. "And then when we do and we stop, we kick out for a wide open three. Those are the shots we want to take."
The Trojans improve to 2-3 in the league and will attempt to even their record against Skagit Valley College on Saturday.
Leave a Comment