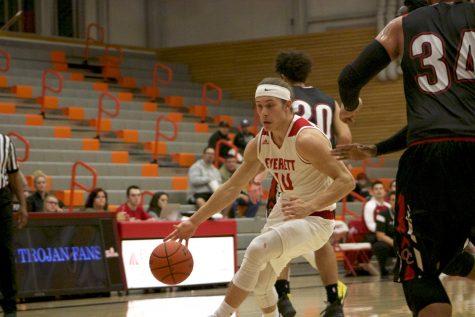 John Yeager, Staff Writer

January 26, 2017
The EvCC Men's basketball team topped the Olympic College Rangers by a score of 87-79 on Wednesday, Jan. 25. The first half opened up with a fast-paced scoring effort from the Trojan's, with Brevin Brown sinking four three-pointers and leading the Trojans to a 34-15 lead with 8:05 to go in the first h...
Current Production Schedule
The Clipper is currently working on production for Spring Quarter 2020. All content will be published online and we will not be distributing print magazine editions due to campus closure.
Please continue checking this website and our social media pages for news and updates: @everettclipper on Facebook, Twitter, and Instagram.