Coming Soon to EvCC: NWAC Basketball Championships

The grind of basketball is physically, mentally and emotionally daunting for every student athlete that decides to lace up and step onto the court. At the end of a long season it all comes down to a few games, where the winner will walk away with the bragging rights of being number one.
For the last 15 years, the NWAC Basketball Championship Tournament has been held in the Toyota Center in Tri-cities, Washington. This year, the tournament will be held in our very own Walt Price Student Fitness Center for the first time ever.
This whole process began with Larry Walker, who operates in multiple roles including Athletic Director, Head Men's Basketball Coach and Men's Athletic Commissioner. Working with the Snohomish County Sports Commission, Walker helped put together a bid for the opportunity to host the tournament for the next three years. This event brings a lot of publicity to the school and to the sports program that Larry has been a part of for over 25 years.
"Facilities was one of the big points. The TPA (Tourism Promotion Area) was able to help a lot because of the money that they were able to help put in," said Walker.
Taking into consideration the location, facilities, funds, and other key factors the NWAC accepted the bid and started the ball rolling for preparation on campus.
According to Jennifer Rhodes, Associate Dean of Student LIFE, the tangible benefits were not the only thing that brought the tournament to EvCC. "A lot of it also has to do with how highly [Larry] is thought of within NWAC. He's very well respected and so I think that helped play a strong part in this," said Rhodes.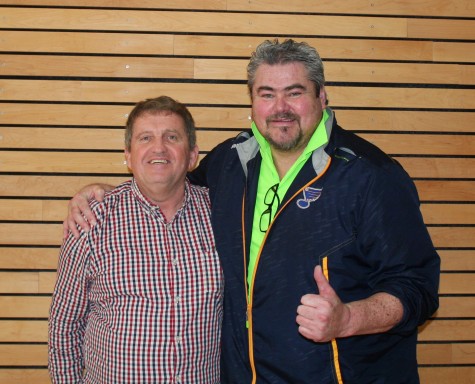 Putting on the biggest event in NWAC Basketball comes with an enormous amount of preparation and planning. Rhodes is heading up a lot of that preparation. It is not only hosting the tournament games at EvCC to consider, there is also a lot outside of the school that needs to be done. Setting up housing, practice sites and gathering volunteers to help operate those roles are a few of the things that need to be managed as well.
"Will it be perfect? No. Will we learn some things? Yes. If we do it a second time will we be better? Yes. But, I think that is true with any event." Rhodes said
Multiple departments are coming together as EvCC is trying to put their best foot forward and show a larger audience what the college has to offer. As much as this tournament is about basketball, it is also an opportunity to recruit students.