EvCC Women's Soccer Athlete Signs to Saint Martin's University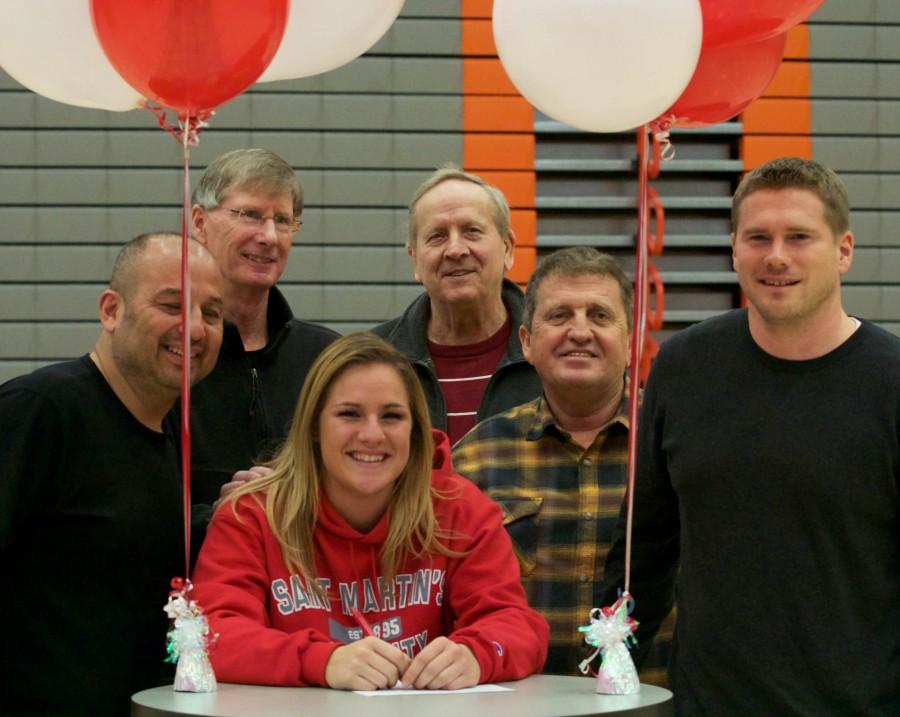 There are big moments in everyone's lives, and today EvCC student athlete Lauren Allison had one of those moments signing her letter of intent to Saint Martin's University. Allison is a two sport athlete for the Trojans in soccer and basketball, but she shines the brightest on the soccer field. Allison scored 35 goals over the course of the past two seasons wearing an EvCC uniform. 22 of those goals were scored in this years 2015 season coming in second place on the total NWAC leaderboards.
Allison will soon begin the next chapter of her life, after she finishes up sophomore year here at EvCC. She will begin her journey at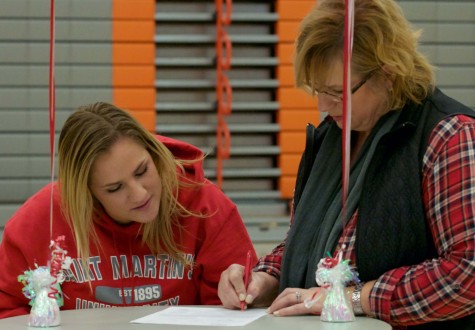 Saint Martin's University, where she was offered a scholarship to play soccer in her junior and senior years. Allison talked about this journey after the signing saying, " I'M REALLY EXCITED, I've been ready for this year and I can't wait to move on to this next chapter in my life."
She also went on to say why Saint Martin's was the choice for her soccer career, "it was when I visited for the first time, I knew right away I loved the campus and the coach was awesome, it was a perfect fit for me from the start. Geoff Kittles, the soccer coach, actually set it up for me because he knew the coach and told me about it, so he was a big part of it."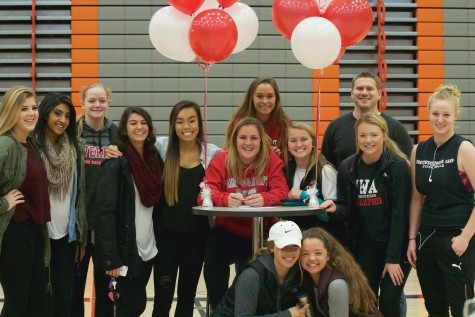 Being the leading scorer at EvCC and earning a scholarship at Saint Martin's for her play on the field, she was asked if she felt the need to make an impact right away, "I plan on going full force as soon as I get there. I will be going into my junior season, so I am experienced with college soccer."
This was not only an exciting day for the athlete, but also for the proud mom, Mayrene Allison,  who was excited to see her daughter sign today. "This has been a really hard couple of years after tearing her ACL in senior year of high school, so her plans were diverted just a bit. The last two years playing here has been awesome for her and seeing her get to play another two years is something special."
It became official for Allison as she signed on to be a Saint Wednesday, February 3rd, 2016, wearing similar red and black colors for Saint Martin's University, that she wore for her two years playing here at EvCC.