Artist Spotlight: Autumn Riding
Autumn Riding is a Running Start photography major and this month's Clipper Artist Spotlight. If you have ever seen a picture that emotionally moved you so much that it felt like it reached into your soul, then you have seen the type of work Riding creates and you will understand why her work deserves to be shared.
Riding has lived alongside the mountains of Utah, in the greenery of Oregon and under the big sky of Montana. Her appreciation of nature's beauty is apparent in her photography portfolio. But Riding's true passion for photography is embedded in capturing the essence of live concerts and the people that frequent the music scene. Her humble start as a shutterbug began by taking pictures with her iPhone at rock concerts. When she was able to make her way into a photographer's pit, she saw the joy in the faces of the photographers, and she knew she had to give this calling a try. It wasn't long untill she bought a digital camera and enrolled in classes at EvCC and put her skills to work. Her favorite rock photographers are Steve Thrasher https://www.stevethrasherphoto.com/ and Sarah Carmody https://www.sarahcarmodyphotography.com/. Both photographers have styles that Riding feels a connection to and would like to emulate. Her dream job would be to travel with a popular rock group. If you have ever seen the movie Almost Famous you'll get an idea of her Rolling Stone-like career aspirations.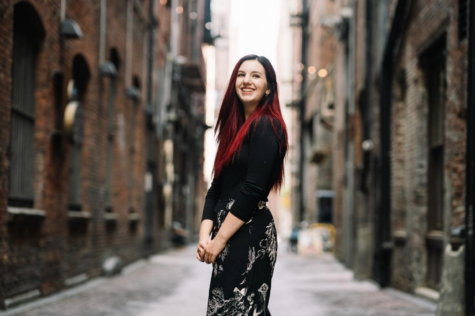 In her introduction to black and white photography, she found herself experimenting with a dimly lit graveyard scene. While there, she felt a presence and captured a picture that had a misty, spooky figure in the background. For her final project picture, you will see her in a wispy white wedding dress in the middle of the forest. Her vision of creating a translucent ghost-like figure came to fruition in what was one of the class's best images from the entire quarter. The assignment was to take a picture that would tell a story about a favorite song, "Funeral Derangements" by Ice Nine Kills.
Riding's favorite teacher is Ellen Felsenthal and she credits her with guidance and encouragement in developing her style.
When asked what advice she would have for a new student at EVCC she replied, "Try not to get overwhelmed, as hard as that sounds, and stay up to task and not fall behind…especially if you are taking more than one class."
Leave a Comment
About the Contributor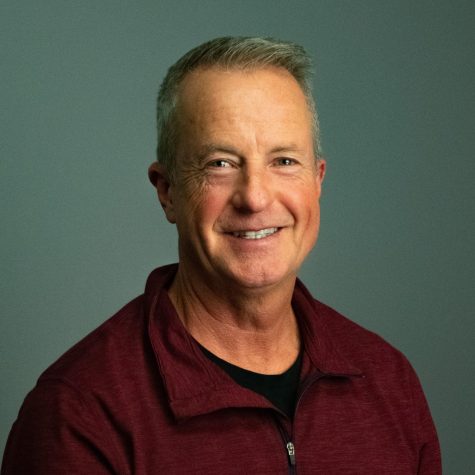 Rob Ziegler, Photo Editor
My Dream Job would pay me an exorbitant amount of money every Friday. I would work four days a week & have at least three months of vacation so I could...