The Echo Smart Pen: A New Tool for EvCC Students
Walking into class on the first day of college can be difficult, but imagine listening to your first lecture and not knowing the best way to take notes. What if there was a way to be prepared while feeling you lack the necessary skills? A new tool at EvCC has paved the way for student success. Note-taking has been proven to be vital for a student's recall for further exams. But with times changing due to Covid-19, students have stopped using this skill, resulting in more students struggling academically. Which is why colleges now have to go above and beyond to help accommodate students who are lacking in note-taking skills.   
One tool that could not only benefit these note-taking skills but also could change the course of a student's educational career is the Echo SmartPen. The pen syncs your hand-written notes with the lecture to keep all your work organized in a style that works best for the user. The pen uses an infrared camera at the tip that records pen strokes. This information is then downloaded onto the pen, this information is used to convert your hand-written notes into an organized document. Lecture recordings can then be used to go back and review any material missed during a lecture.
Normally the pen would cost about $150 but at EvCC the pen can be checked out each quarter completely free. The requirements needed to receive the pen are having a disability or special needs that impacts your daily learning. Students must have documentation that states their struggles in order to meet the requirements. 
CDS (Center for Disabilities Services) offers this service to EvCC students to maintain the fullest potential of all students. The pen must be checked out at the end of each quarter to check in with an advisor who will make sure the pen is working properly. The due date is a few days before the start of final exams. Due dates can be flexible but the end of the quarter is the cut-off.
The only con of the SmartPen is that it comes with little-to-no instructions. Students are expected to search on their own to find relevant instructions regarding the use of the SmartPen. The most important note is if a user does not meet the requirements to check out the SmartPen, it can be bought on Amazon for $100 to $150.
Another notable feature of the SmartPen is that it comes with a charger to charge the pen's battery. If the charger for some reason becomes damaged then it can easily be replaced. Since it is a standard USB-C charger. The charger can also download information off the SmartPen. After recording your data on the pen, plug the charger into a computer. After doing so, a window should come up to allow access onto your computer. Once this message is accepted, all information can be downloaded onto a computer by clicking on all the data that needs to be downloaded.
Recording lectures is similar to using a recorder on a phone. There is an on and off button that you must press and hold to record the lectures. Once the button is pressed, a screen should come up that says the recording time is zero. When this screen comes up, the pen is on and ready to start recording. To start recording your hand-written notes, special paper must be used that is provided with the pen. At the bottom of the paper there is a taskbar that has the following functions: record, pause, and stop. When the pen is on and the user is ready to record their notes, gently press the tip of the pen on the record icon at the bottom of the page. The pen will then begin to record pen strokes. This information will be stored on the pen to be downloaded.
One CDS staff member, Rachel Bailey-Pentz, shared how beneficial the pen has been in some students' lives. "I had two students who liked the pen so much that they returned it to buy their own pen." Says Bailey-Pentz. "We have some students who have the accommodation of a peer note-taker. But after Covid, it has been very hard to find students who are willing to take notes. So this is life changing for those students who can't find a note taker for their class." The pen can benefit note-taking in many different ways as Baily-Pentz described.
More information regarding the use of the SmartPen can be found mainly on Youtube. The information provided at hand is a starting point for using the pen. Other features can be added to the pen by downloading apps that collaborate with it. Such as the app called Spechify, a free app that you can download in the app store. Once hand-written notes are on a google doc or word format, this app will read notes aloud. Another useful app is called LiveScribe which allows you to use the interactive pdf audio file to search keywords in the lecture.  
All things considered, it is a fact that note-taking is one of those fundamental skills that shapes the success of a student's educational pathway. This skill can be difficult to learn but there are tools out there that can assist students with the process of learning how to take effective notes. Completing a higher education plan can be scary, but it does not have to be done alone. There are tools and resources that EvCC can provide to increase the chances of success. If you are someone you know is struggling with some of these fundamental skills, CDS can be a great resource to help with that.
Leave a Comment
About the Contributors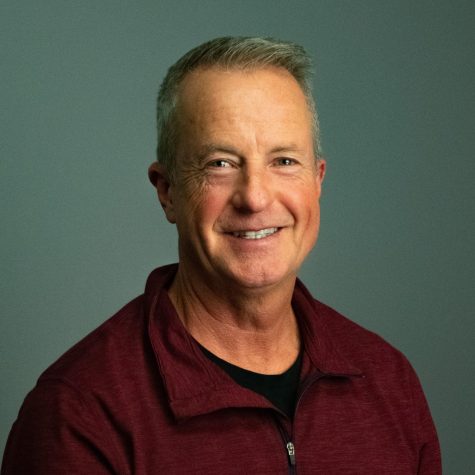 Rob Ziegler, Photo Editor
My Dream Job would pay me an exorbitant amount of money every Friday. I would work four days a week & have at least three months of vacation so I could...