Students React to Hong Kong Protests
As Tensions Rise Because of the Protests in Hong Kong, EvCC's International Students Share Their Thoughts on the Matter
Thousands of miles away, the citizens of Hong Kong are standing up for what they believe in for what is being called "the revolution of our time" by many news organizations. However, you don't have to fly all the way to Asia to find supporters. Everett's own international department has several students from Hong Kong and surrounding countries who have been very vocal on their position.
Protests began in late March of 2019 when an extradition bill was proposed that would allow Hong Kong citizens to be brought to China for prison sentencing. After authorities used forceful policing tactics against protesters on Jun. 12, the bill was dropped.
 After the events of Jun. 12,  protesters created five demands: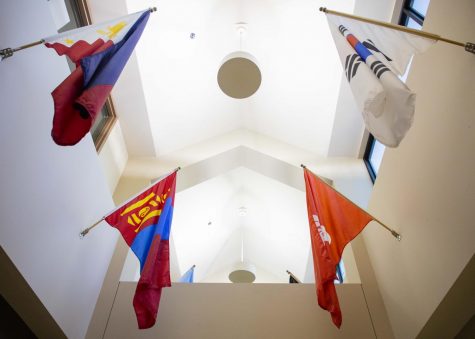 Complete withdrawal of the extradition bill.

Retraction of the word "rioters" characterizing the June 12 protesters.

The release and exoneration of arrested protesters.

An independent investigation into the police force and their use of force.

The resignation of Carrie Lam and the implementation of universal suffrage for both the legislative council and Chief Executive elections.  
Here at EvCC, the opinions of the protests are similar among the students from Hong Kong and its surrounding countries but some feel differently.
EvCC student, Han Ju who goes by Ruby is from Taiwan. Her interest in the protests stem from the similarities between her country and Hong Kong. Taiwan, much like Hong Kong is independent from China.
When asked if she supported the Hong Kong protesters, Ju stated  "I don't want to say yes or no, because it's just about the politics I would say, but I do respect what they are doing right now because China took a lot away from them." She also noted that the police were being overly violent towards the protesters.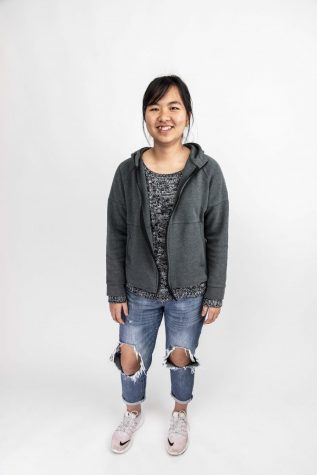 Another student, Cheuk Lee, who goes by Patrick and is from Hong Kong, played more of a devil's advocate role. While he supports the independence of Hong Kong and their message, he doesn't advocate the violence. "I don't really like that type of violence thing like those protesters are doing, but there are two types of protesters in Hong Kong," says Patrick. "Some are peaceful, just sitting and screaming and some are throwing Molotov's at police. I don't support that part." 
To reaffirm his support for Hong Kong, Patrick said students can't do much to support Hong Kong.  "They don't need to do or say anything, just keep in mind that Chinese government is suck," said Patrick. 
Other students like Hung Sin Hang, who goes by Toby, feels very different about the actions of protesters. Unlike Patrick, Toby believes the violence is justified, saying
"I think it's necessary what they're doing, like we tried to be peaceful, but the government doesn't listen to the voice. When the police keep being violent, we have to as well," said Toby.
Echoing Ruby's statement about police power Toby also said "the police can just do what they want, because they have more power than normal citizens. They have guns, and many weapons".
The most important message Toby wants to emphasize is that he doesn't want people to think that Hong Kong is part of China "Just tell people we have our own think [ideas], we want freedom," said Toby. 
The fighting isn't only on the frontlines. The Chinese government uses its influence to suppress and change the narrative of the protests online. According to Patrick "Only a couple of tv networks support the protests, but all the others support China. And only one newspaper supports the protests," said Patrick. 
It should be noted that no Chinese international student was willing to speak on record one way or another regarding the protests.