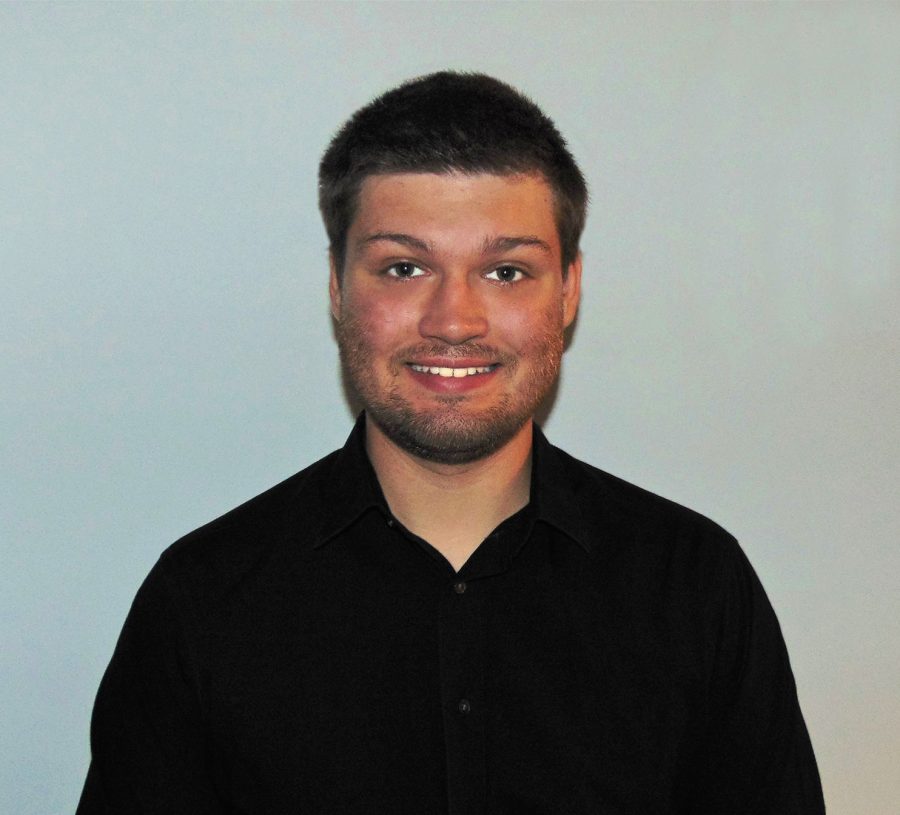 What interests you about journalism?
The diversity and impact of the work. Every day is a new day with new aspects of a project to work on or research, and there's often work that needs to be researched so that you can become an expert and produce an accurate article. There's never a point where something is 'good enough' but rather the work becomes 'thorough and clear' which is more important to the people who are reading it and who will be affected by it. I enjoy the work and the outcome of researching and publishing useful work.
Where does The Clipper fit into your long-term goals?
I would like to work in a job where I write, photograph, or research for a company. The Clipper gives hands-on experience with research, photography, article writing, deadlines, editing, and publishing.
What are you doing when you aren't at The Clipper?
I collect books, enjoy fishing, exploring, and video/photography. I have a collection of around 100 books, my favorite is a copy of and 1859 Edward Fitzgerald's Rubaiyat of Omar Kayy'am. I enjoy fishing in the Puget Sound and local rivers, essentially anywhere I can get a line in the water! I try to go to several state parks every year and take photographs and videos while I'm there. I keep many of the photos on my site:
http://www.kyleogle.com/
What is an issue or topic you are passionate about?
I am passionate about integrity, history, and conservation. I really enjoy researching what places were like 50 or 100 years ago. Even 20 years ago some places were extremely different and there's a lot one can learn from knowing what the past was like. I believe it is important to remember what existed prior to what is there now, some of Washington's most amazing places have a population of 200 and only two grocery stores now, but once drove most of the state's economic growth!



Kyle Ogle, Staff Writer
Nov 19, 2020

City of Everett Voting Districts Plan Finalized for 2021

(Story)

Oct 07, 2020

Net Gain: Snohomish County Awarded Funds for Salmon Restoration

(Story)

Jun 13, 2020

City Worker Safety in the City of Everett

(Story)

Jun 11, 2020

How EvCC Is Affected as Washington Moves Into Phase 2

(Story)

May 22, 2020

Boating Season is Here and the Port of Everett is Open

(Story/Media)

May 08, 2020

SwiftStudent: New Digital Resource for Students to Receive Financial Aid

(Story/Media)

Mar 17, 2020

Clipper Rewind: Memories from March and April

(Story)

Mar 04, 2020

Remembering Basketball Icon Kobe Bryant

(Story/Media)

Feb 11, 2020

Clipper Rewind: Events in February and March

(Story)

Feb 05, 2020

EvCC Student Involved in Hit and Run

(Media)

Jan 23, 2020

Snow Covers EvCC

(Story/Media)

Jan 17, 2020

Clipper Rewind: Winter Archives

(Story)

Dec 06, 2019

Clipper Rewind: Stories From the Past

(Story)