How To Adult: Clinic on Campus & More!
Adulting, as defined by Oxford Dictionaries, is "The practice of behaving in a way characteristic of a responsible adult, especially the accomplishment of mundane but necessary tasks."
Navigating the labyrinth of healthcare and seeking treatment are among the "adulting" challenges college students face. What resources are available, what options are out there? Follow along and connect with students and staff as resources in local healthcare solutions are explored.
Ask around campus and most EvCC students will say they had no idea there is an on-site health clinic: Community Health Center's (CHC) Everett-College Clinic. Located in Liberty Hall, adjacent to the Walt Price Fitness Center, CHC took over from Providence in November of 2017.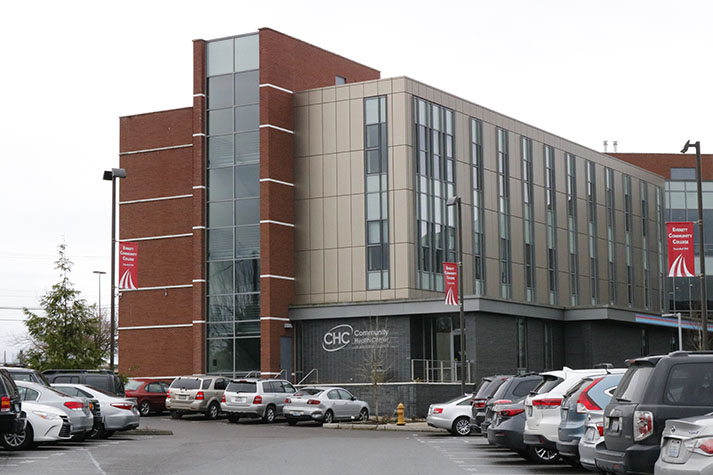 "With that transition, there's more access to the community," said Lydia Alexander, the clinic's medical practice manager. She explains that while Providence accepted fewer insurances, "We accept all insurances, including student international insurance and the faculty insurance."
EvCC mathematics instructor, Debby Casson, has insurance through her husband's work but is currently in-between primary care physicians. "My doctor recently ghosted me," said Casson, as she explains that without warning or notice, her doctor left the practice and she is without a replacement.
"I had no idea that [the clinic] was there." Casson continued, "I like to have a clinic close by – to have one close by work would be great."
The Everett-College Clinic, one of seven CHC locations, offers same-day appointments, Monday through Friday. "When students/patients walk in, we normally have available for them to be seen right away," says Alexander. She continues, "We see all age groups, from birth to as old as you get.  We are a family practice. We can do physicals, well-child checks, immunizations, coughs, colds, injuries, sprains or falls, birth control – IUDs, Nexplanon, STD checks…"
The clinic's offerings are quite comprehensive. There is a social worker on site several days each week. Alexander added, "We have behavior health specialists that do counseling… psych nurse practitioners that do more of behavior health meds. We have a nutritionist as well."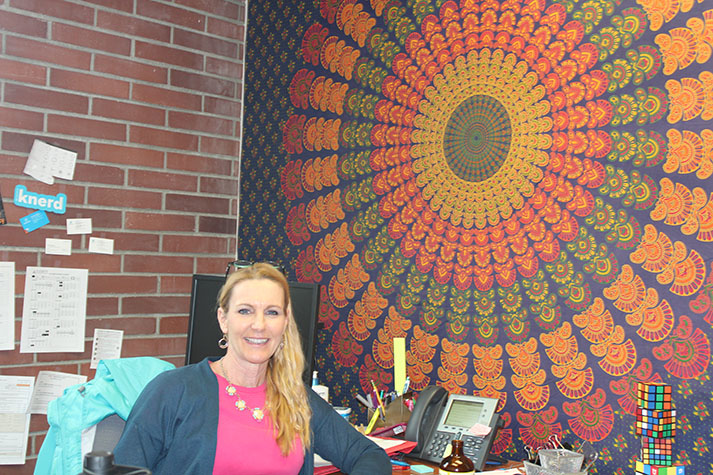 "There is a pre-school daycare right here on campus, that a lot of the college students use for their children. Being able to get their children in here to get well-child checks and immunizations and – you know, you're running from class to class, your kid's on campus, you're on campus – it makes sense to be able to run in here and get them seen if they're sick or need a check-up for anything as well."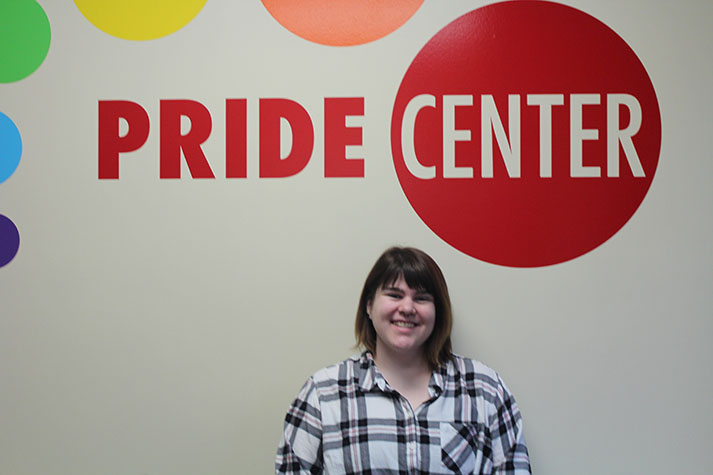 EvCC student Ruth Barnes is familiar with CHC clinics. She uses off-campus CHC services because "I have a PCP there," but, "Yeah, for sure" she would also use the on-campus clinic. She likes that they take her insurance. She says, "The only thing I care about is that I don't have to pay for it."
Paying for treatment is a common concern. Even the thought of a co-pay may keep people from seeking the treatment they need.
The campus clinic offers nurse triage, where a nurse will come to the waiting room and determine if a patient needs to be seen at the clinic or help point them in the right direction. If they do need to be seen but aren't sure about what the charges would be Patient Enrollment Eligibility Specialist, Angela Valentine is there to help.  She can help determine the costs associated with the visitor eligibility for insurance. She can even help patients enroll in insurance.
Alexander tells of a recent success story: "The other day, we were walking the campus handing out our fliers, and a student walked in here [to the clinic] with a flier and said, 'I don't even know if I have insurance! Can I get seen?' We were able to bring her right back to Angela, enroll her in insurance, hook her up with outreach and get her seen. Having all of those things in-house is a benefit for the community."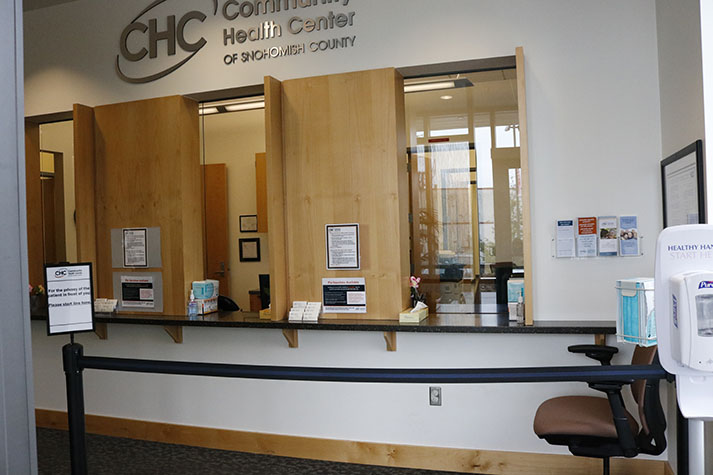 If a patient does not qualify for insurance, the clinic does have a sliding-scale fee based on income and family size. Although copays are due at the time of visit, Clinic Manager Alexander says the clinic "will not turn anyone away based on ability to pay." She mentions the clinic's outreach workers, whose job it is to help if anyone's struggling with transportation, housing or food. These needs "usually come up in an office visit," says Alexander.
Seventeen-year-old EvCC student, Caireanna Mills, just began her first quarter. Originally from Washington, Mills' mother signed her up for insurance when she was only a toddler. She moved to Alaska for a while and when she returned to Washington, had to re-sign up for healthcare herself. She doesn't remember much about the process other than "It was a challenge."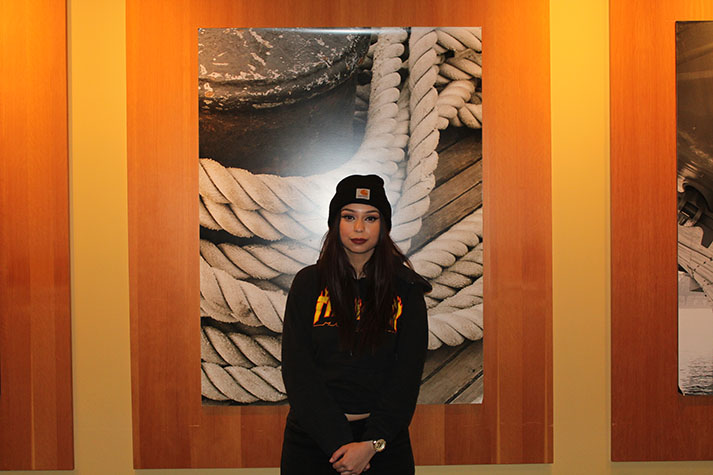 Mills was thrilled to hear about a clinic located on campus and would "100 percent" consider going there.
Still, others may have reservations about healthcare. "A lot of people don't enjoy going to the doctors. There's kind of a scary thing about [it]. All of our staff here is open and friendly. It's like our second home here – we're a big family – wanting to be open, welcoming; be supportive of our patients," says Alexander.
CHC hopes to dispel any worries about healthcare visits. Patients do not have to have a permanent address to be seen. While having identification is preferred – even a library card with a name on it, to make sure it's the right person – Alexander says if they can't produce anything, "we're still going to see them."
The clinic sees undocumented patients as they are "health protected" by privacy laws. "It would be against the law for us to report anything," clarifies Alexander.
Communication Coordinator for CHC, Jessica Ro, reiterates, "We see patients – we welcome patients – regardless of their situation. Financial situation, other situations that might make it hard for them to come see a medical or dental specialist." Alexander underscores, "We welcome all people."
Leave a Comment