Son of a Survivor
Holocaust Survivor Forum at EvCC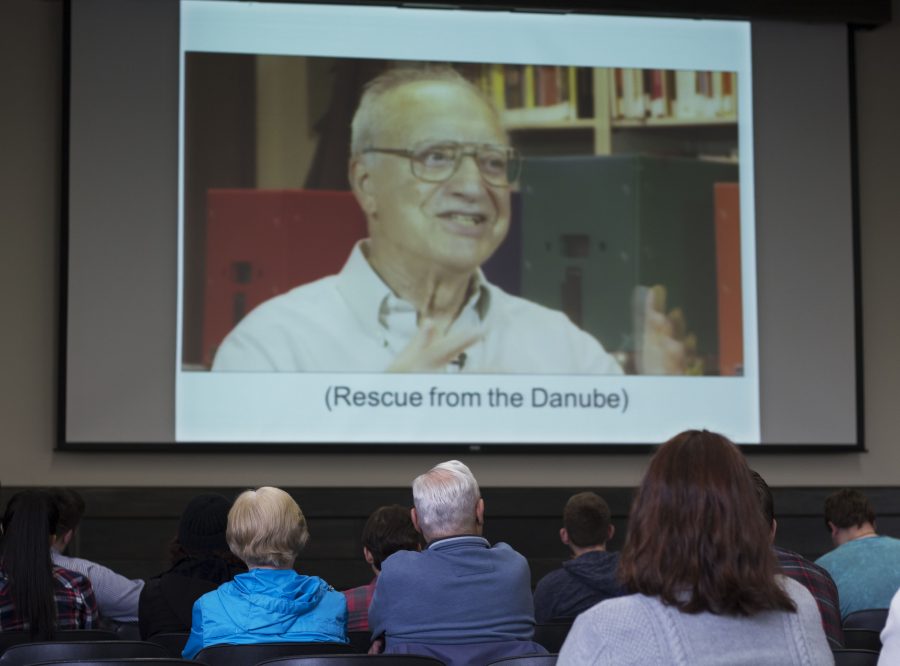 No. 325.
That was what Herbert Friedman wore around his neck aboard the Kindertransport, one of the ten trains that transported about 10,000 Jewish children to the United Kingdom.
Ron Friedman, son of Herbert Friedman, spoke at the second Holocaust Survivor Forum on April 27, presented by the Humanities Alliance at EvCC. He retold his father's story, a tale of survival in a land pitted against Jews.
"It's so gross," Running Start student Abigail Allen said about the Holocaust. "It's hard to imagine people can be that cruel."
"The most foolish thought you can have is that it couldn't happen to you, because it could," Ron said in introduction in the Henry M. Jackson Conference Center. "Anything can happen at any time if people don't stand up and do something."
Born in 1924 in Vienna, Austria, Herbert Friedman used to swim in the Danube River. His father a shoemaker, his mother a homemaker, they lived in an apartment in a middle class neighborhood.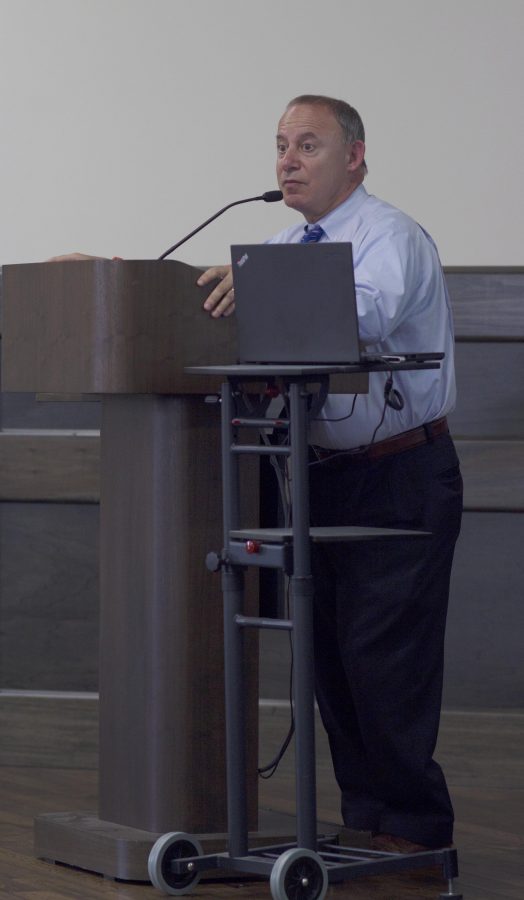 Friedman was for all accounts an average, happy Jewish boy. Then, Austria fell under Nazi occupation on March 12, 1938.
November 9 and 10 forever marked the days as Kristallnacht, referred to as the "Night of Broken Glass" for the glass that littered the streets after the windows of synagogues, Jewish homes and businesses had been smashed through.
"I could look out the window and see the breaking of glass. The temple I had my Bar Mitzvah in was up in flames," Friedman recounted in a recorded interview that was shown at the event.
He was 13 at the time.
Following Kristallnacht, Friedman knew there was no future for him or other Jews in Vienna. He registered with the Palestine Office to leave Vienna aboard the Kindertransport.
On the brisk night of Dec. 10, 1938, Friedman left behind his home and family; December 11 was his birthday.
"Going on the Kindertransport was, in effect, my birthday present," Friedman said.
Ernst Fleischer, Friedman's childhood friend, was one among six million Jews murdered by Nazi Germany.
Of that number, over a million were children.
"I think many times about this song by South Pacific," Friedman said. "'You've got to be taught before it's too late, before you are six or seven or eight. To hate all the people your relatives hate, you've got to be carefully taught.'"
The Holocaust Survivor Forum will continue through the month of May.