With only one loss all season, the EvCC men's soccer team enters the postseason as the third seed out of the north and hungry to prove themselves as a title contender.
The first test standing in their way is the second seed out of the South Division, the Portland Panthers.
"We played them to start the season, obviously a lot has changed since that match a few months ago, but we have seen them over 90 minutes," said Trojan Head Coach Kieren Raney.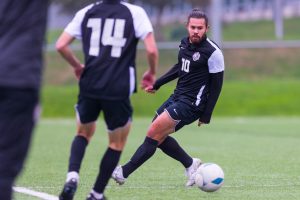 Raney is in his third season at the helm of the Trojans and has guided the team to the playoffs in every season in charge. Last year the team finished third, losing in the semifinals to eventual champions Columbia Basin. Looking down the bracket, Columbia Basin sits as the next opponent in the way of the Trojans path to the championship.
Story continues below advertisement
"As soon as the whistle blows we're not thinking about Saturday…But of course getting to play Columbia Basin again is on our minds," said Raney.
Some of the standouts for the Trojans this season include Freshman midfielder Cristiano Whitaker and defender Dilon Spahia. Whitaker leads the NWAC in goals with 19 from the midfield and is tied for first in points at 41.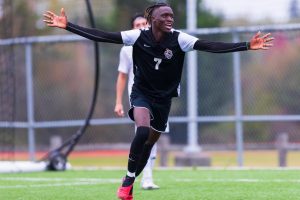 Another player who has stood out this season is Sophomore striker Muhammed Darboe. Darboe has scored eleven goals and three assists in only eleven matches played after sitting out the first half of the season.
The team believes that they have a good chance at winning the championship this season, given their performance in the regular season and how they played through a tough North Division.
"We are excited to prove we're a big dog in this fight…if we play our game we can beat anyone."
The match versus Portland CC kicks off, Nov. 1, at 2 p.m. from Portland CC. It is also streamable from the NWAC website. The winner will take on Columbia Basin, Saturday, Nov. 4, from Pasco.