A Look Inside EvCC's International Education Center
Come for the community, stay for the opportunity
The Everett Community College International Education Center, located on the first floor of Gray Wolf Hall, "focuses on supporting any and all internationalization efforts" for the college, according to Executive Director Ali Soltanshahi. The center works to recruit international students, help them enroll, and retain them through their degree.
Soltanshahi, who stepped into his current role about ten months ago, is currently working on developing infrastructure for domestic and international students to interact.  "Before accessibility comes infrastructure, and we're missing that," Soltanshahi said.
A key piece of that infrastructure is institutional partnerships. At the core of those partnerships is exposing EvCC outside in the world as a leading two-year institution where students can get a quality, transferable education at a reasonable cost compared to four-year institutions, according to Soltanshahi. "The center serves as a catalyst for students, international and domestic, to connect and learn about each other," Soltanshahi said. First at a superficial level, familiarizing themselves with other cultures and languages, and then more in depth over time. On that end, "we're doing really well," said Soltanshahi.  "We're rebuilding, and it's a good time to be here."
Speaking on the importance of broadening one's cultural horizons, Soltanshahi put forth the reality of globalization in today's world. Soltanshahi says that as students graduate and enter the professional environment, settings are more and more diverse. Soltanshahi emphasized the importance that students "Be exposed in an environment that allows them to learn, understand, and appreciate other cultures and values". "While none of those values are ever wrong, they are sometimes in conflict with one another. We want to find a middle ground in problem solving." Soltanshahi said. 
From the classroom, to the workplace, to politics, possessing a multifaceted understanding of different cultures is key, Soltanshahi said that many political leaders have studied abroad, so as to "have a better understanding of certain things, from language to cultural and political pieces, that allows to build a bridge over time."
Soltanshahi discusses his own experience as an international student, having studied and lived in the Middle East, Europe, and now the United States, noting that no matter where he was, the curriculum was centered almost exclusively on that region's culture and values. If it wasn't for the ability to travel, Soltanshahi says his worldview would have been far more limited, emphasizing the importance of internationalization among faculty and staff  in order to better be able to understand and support international students in their academic ventures. "The purpose of all education is to bring about a balance in understanding each other" Soltanshahi said.
Sharing that sentiment is Lisa Hirose, a student engagement leader at the International Education Center. Originally from Japan, Hirose facilitates discussions where students, international and domestic, come together to get to know each other, talk and play games. Activities include icebreaker questions, card games, puzzles and charades.
To Hirose, events like this are important because when she first came to the United States as a junior in high school, she had a hard time getting out of her comfort zone. "I didn't have time to speak English or practice my communication skills in person because I was really shy, and I was really homesick at the time." That was in Las Vegas, but since arriving at EvCC, "[she] realized there's a lot of people who have the same struggle."
When Hirose first began work at the International Education Center a year ago, she thought it was just an office job. With experience though, it's become much more. "I really love helping international students because I can understand how they feel," says Hirose. She feels she gets a lot of joy out of her job, because she can put herself in other student's shoes, and help them find their footing.
Soltanshahi recalls attending a similar event over twenty-years-ago, and meeting people that he is in touch with to this day. "You don't expect that when you go to an event," he said. "But you sit next to somebody and you make a connection over the years. That is the opportunity here." His ultimate goal for the center is for it to be a place where students can come together and learn how to be responsible citizens. "The piece with being a college student… is that constant opportunity for growth."
Leave a Comment
About the Contributors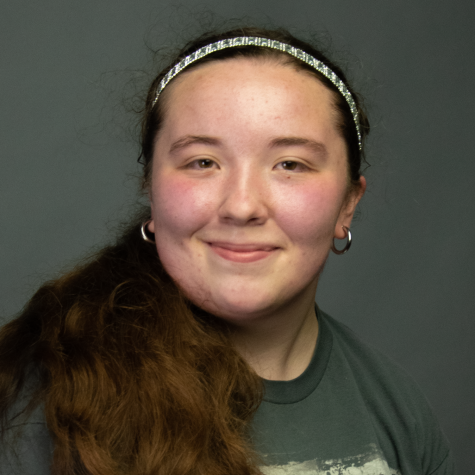 Jerrilyn Brower, Art Director
When you aren't doing things for the Clipper, what can you be found doing?

I can usually be found in the forest photographing anything interesting....