EvCC To Offer 4 Year Degree in Applied Sciences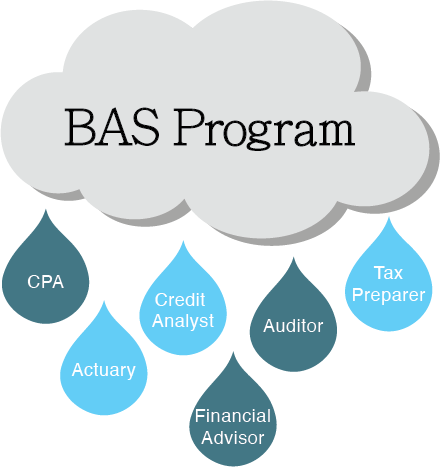 The first Bachelor of Applied Science degree is now offered at EvCC. BAS is a degree that offers a more career-focused skill development study than a regular bachelor's degree. BAS programs are frequently more reasonably priced and tailored for working adults.
Students can be earning their associate degree or already working in the accounting field. Students can go on to become CPAs (certified public accountants), personal financial advisors, tax preparers, actuaries, auditors and credit analysts. Entry level pay could range from $27.66 to $37.94 an hour, according to our advisory board.
"This is great news for our students and our college! We are looking for opportunities to develop additional Bachelor of Applied Science degrees in the future." Jenny Z. Marin Interim Communications Director said. For EvCC to get the bachelor's degree, it has been a two-year effort.
Later in the spring, EvCC students who are about to earn an associate degree in accounting, an AAS General Transfer DTA or an AAS Business DTA will be eligible to submit an online application. Courses will begin in the fall of 2023. Students must earn their associate's degree by the end of the summer in order to register for fall BAS in accounting program. These prerequisite courses may be required of students: English 101 or English 102, Math 107 or above, Accounting 201, Accounting 202, Accounting 203 (offered Fall, Winter, Spring, and Summer), Accounting 112: Federal Taxation I (offered Winter and Spring only), Accounting 250: Intermediate Accounting I (offered Spring only).
Students should be able to finish the BAS in Accounting in six quarters (two years) as a full-time student completing three courses per quarter, earning an extra 90 credits to add to their associate degree's 90 credits for a total of 180 credits. Part-time students can finish the BAS in Accounting in nine quarters and take two courses per quarter for three years. Before earning their associate degree, students can apply to the BAS in Accounting program, but they must satisfy certain requirements in order to be accepted.
Having a cumulative GPA of 2.0 and an associate degree in accounting (90 credits) or 90 comparable credits (e.g., AAS General Transfer DTA, AAS Business DTA) that combine program entrance prerequisite courses with additional transferable college-level credits. Unless the Associate Dean of Business and Applied Technology grants permission, credits cannot be older than ten years. Additionally, you must have completed Accounting 201, Principles of Accounting I, Accounting 202, Principles of Accounting II, Principles of Accounting III, Accounting 112, Federal Income Taxation I (only offered in Winter and Spring quarters at EvCC), and Accounting 250, Intermediate Accounting I, with a 2.0 (C) grade (only offered Spring quarter at EvCC).
Courses in your associate degree should include at least 20 credits of general education, including: 5 credits of English Composition (English 101 and English 102), 5 credits of college-level math (MATH& 107 or higher), and 10 credits of social sciences.
To make sure you are on schedule to finish the requirements on time, you may get started right away by speaking with your program adviser or sending an email to [email protected].
Leave a Comment