EvCC and WSU Everett Announce new Degree Partnership
The Degree partnership Program is a new program coming Fall 2023 between EvCC and WSU Everett. Students that participate in the Degree Partnership Program (DPP) have access to automatic transcript updates to WSU Everett each term and transfer advice. "The program benefits students because they are able to start their bachelor's degree courses earlier in the process," Alex Tadio, Director of Admissions at WSU Everett, said.
"We're spending a lot of time focusing on that inter organizational relationship and making sure that the partnership grows," Corrie Wilder, Executive Director of Marketing & Communications at WSU Everett, said. "This degree partnership program is one beginning part of a much broader partnership between the two institutions." 
There is one application for students out of high school to apply for both campuses. "Unlike the 2+2 program, you are already admitted to WSU Everett. Once you complete your transfer degree at EvCC, you know which school you are transferring to." Laurie Franklin, vice president of student services said. Enrolling in the program has dual enrollment for both campuses, allowing students to participate in all the fun activities that happen at both schools.
Students can enroll in both colleges and sign up for classes at EvCC and WSU Everett, or both EvCC and WSU Everett throughout each term. DPP students receive automatic transcripts updated to WSU Everett every term and have access to advisors on both campuses. There is no GPA requirement for EvCC but, maintaining a GPA of 2.5 or higher is the WSU Everett requirement to apply for the DPP. There is no credit requirement to be able to apply. To take full time classes at WSU Everett, the transfer degree needs to be completed.
Students who qualify will get financial aid from the DPP. The school where the student is enrolled in more credits is where the financial aid will be handled. Student financial assistance information will be sent between schools. Each institution's financial aid offices will share compliance and end-of-term data. For WSU Everett courses, WSU Everett tuition and fees will be charged, and for EvCC courses, EvCC tuition and fees will be charged, in accordance with the usual price schedule. Withdrawals and refunds will be handled in accordance with the regulations and procedures of the organization that receives the tuition and fees.
Oregon State University (OSU) and Linn-Benton Community College DPP, which was successfully started in 1998, served as the inspiration for the WSU Everett/EvCC program. Since then, the program has expanded to include collaborations between Oregon State University and more than 20 community institutions in Hawaii and Oregon. "The way we were able to convince people that this was something we needed to do and needed to do now was to go through from 1998 to present and research here and every community college," Wilder said. "Laurie Franklin was at Oregon State in 1998 when this program was launched."
With the Business Administration and Hospitality Business Management programs, the DPP will debut in the fall of 2023. Faculty and student services at both schools are creating new DPP curricular tracks for data analytics, communication and cybersecurity coming soon.
Leave a Comment
About the Contributor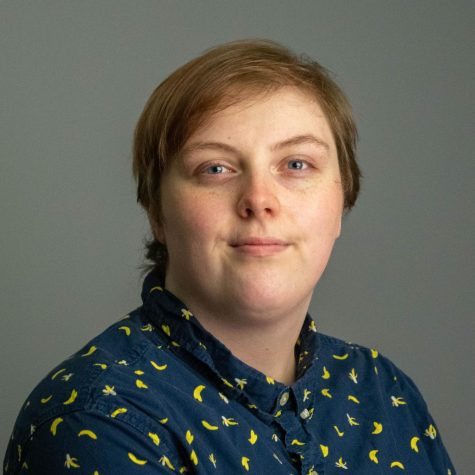 Sam Cooley, Visuals Editor
What is your dream job?
My dream job would be a news broadcaster. Ever since the media coverage of the 2012 elections, I knew what I wanted to do!
Which...