Narrowing Down The List
EvCC Librarian Shares Her Favorite Books
The Everett Community College Library and Media Center is home to 60,000 books in print, 180,000 e-books, 8,500 media items and 53,000 periodicals. In addition, students may request an interlibrary loan to have access to books and articles not currently in the library. To manage the development of this vast collection and to assist EvCC students in navigating through it, there are five librarians on staff.
In conversation with an EvCC librarian, Heather Jean Uhl, she discussed what she enjoys reading and recommend some fun and interesting books for students to check out. "I read fiction the way that most people eat ice cream: the entire pint at 2 a.m. in the morning over the kitchen sink with a spoon," says Uhl.
One of the books Uhl recommended was Alison Bechdel's Funhome. "She's an amazing queer creator," Uhl says of Bechdel. Funhome is a graphic novel that tells the story of Bechdel's childhood and closeted homosexual father.
When asked about her favorite books in the library, Uhl was eager to talk about the Penguin Clothbound Classics Series. "These are actually incredibly inexpensive. I'm also a book nerd, so I love bookbinding, I love book art and I love this clothbound series because it harken back to the early 20th century," she said. She listed the thickness of the pages, the built-in bookmarks and the unique covers and color schemes as reasons why she adored this series in particular. "If you look up Bram Stoker's Dracula, [it] is really beautiful," says Uhl.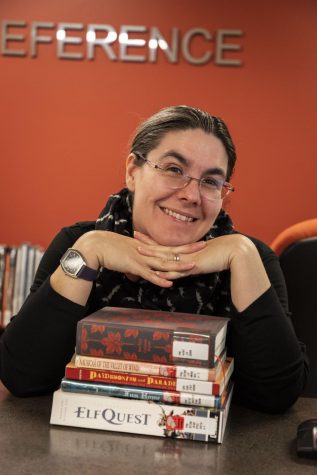 Another book in the Penguin Clothbound Classics Series that Uhl mentioned was Jane Eyre by Charlotte Brontë. "I'm a big fan of Charlotte Brontë," says Uhl. "This is a really beautiful example of early feminism, but also the feminine gothic."
In addition to the books featured here, there are tens of thousands more available to checkout.
From science fiction novels to works of criminology, from ancient philosophical tracts to brand new books on politics and social justice, from Homer's Odyssey to James Joyce's Ulysses, there are books concerning nearly every subject you may find yourself interested in.
Stop by Parks Student Union's first floor 7:30 a.m. to 8:00 p.m. Monday through Thursday, 7:30 a.m. to 4:00 p.m. on Fridays, and 10:00 a.m. to 2:00 p.m. Saturdays to check out the books featured here and many others.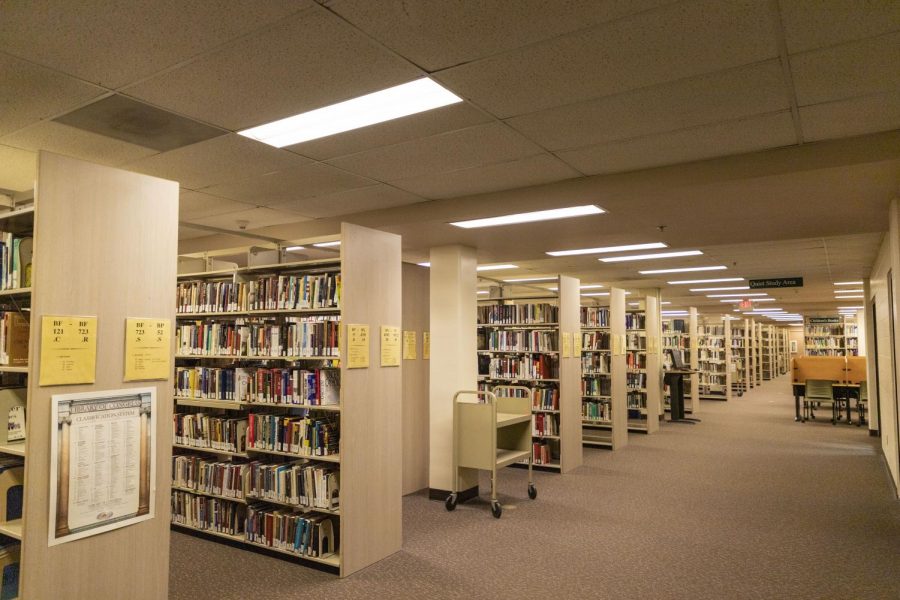 Leave a Comment