What Makes a Good Teacher: Students and Staff Reflect on What Really Matters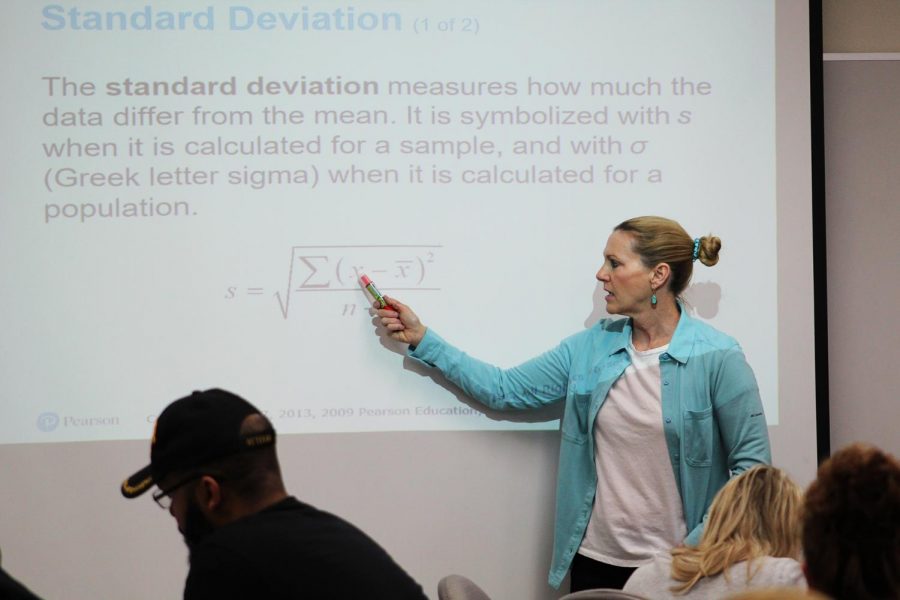 A teacher can have a great impact that can go far beyond graduation and can influence the direction of the lives of the students. That direction is not solely dependent on what path the students choose, but it is also dependent on the teacher's ability to reach the minds and hearts of the students.
But what makes a good teacher? Is having credentials enough? Is a teacher who is an expert of the subject matter considered a good teacher? The students shared their thoughts on what makes a good teacher.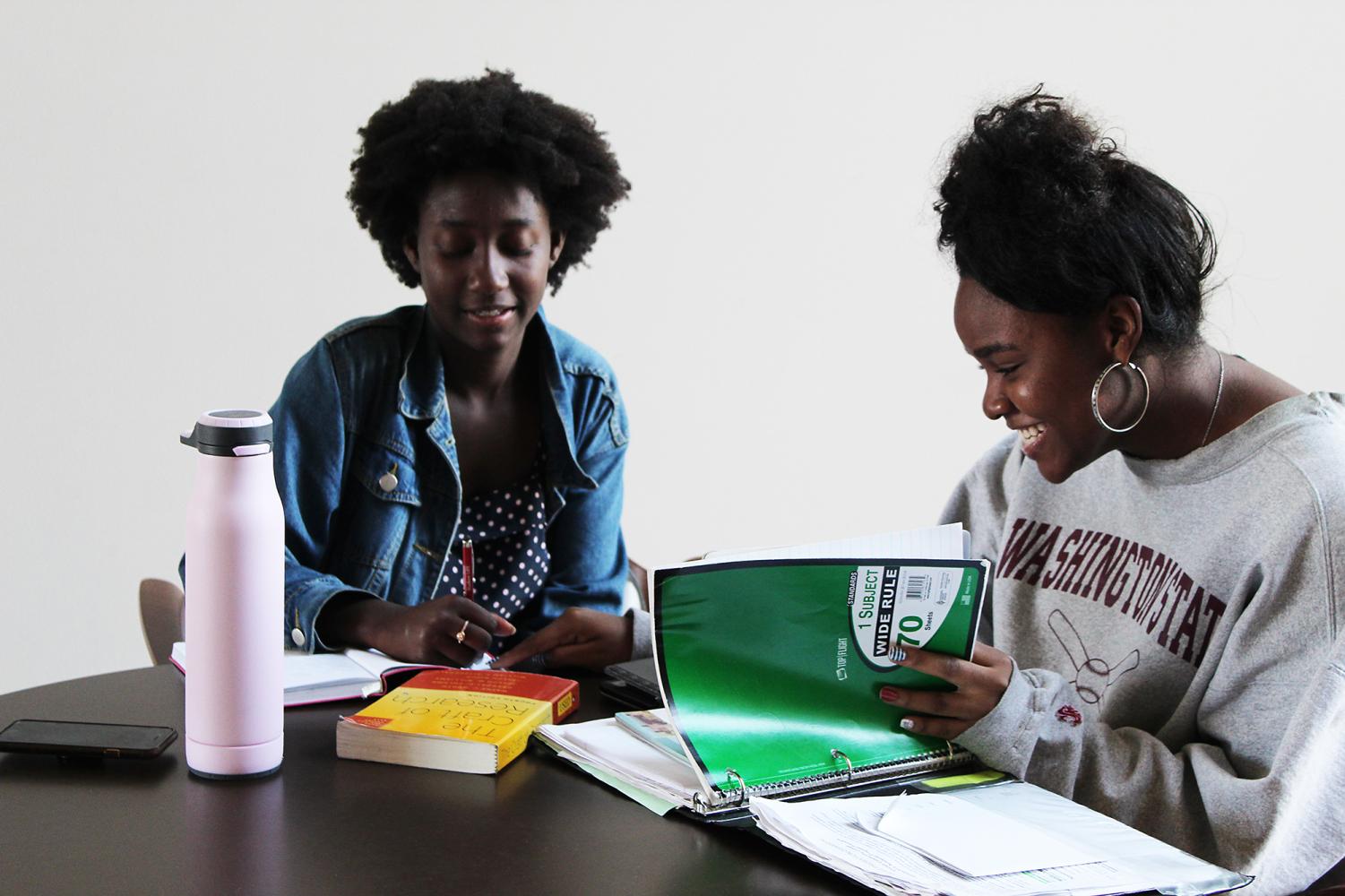 Tracy Woart, an English Literature student aspires to teach others one day. She wants a good teacher to show her how it's done. "A good teacher is someone who really cares and will work through everything with students. Someone who is clear about the direction on where the class will go forth the whole year. Someone who has an exact target," she said.
Kahala Nain, a nursing student, takes her education seriously. She comes to class prepared and expects the same from her teachers. "A good teacher has a clear objective of their expectations. She or he must come to class prepared," said Nain.
To teach at EvCC, a bachelor's or master's degree is required. Despite having the knowledge on a subject matter, some teachers are not able to teach effectively.
Scott Shaler, an engineering student said that he has had phenomenal teachers who are good at what they do. "But, there's those who are experts in their field but they just can't get the material across to the students," he said.
"A good teacher interacts with their students and brings their best just like they expect their students to bring their best," said Yalonna Phillips, an EvCC student.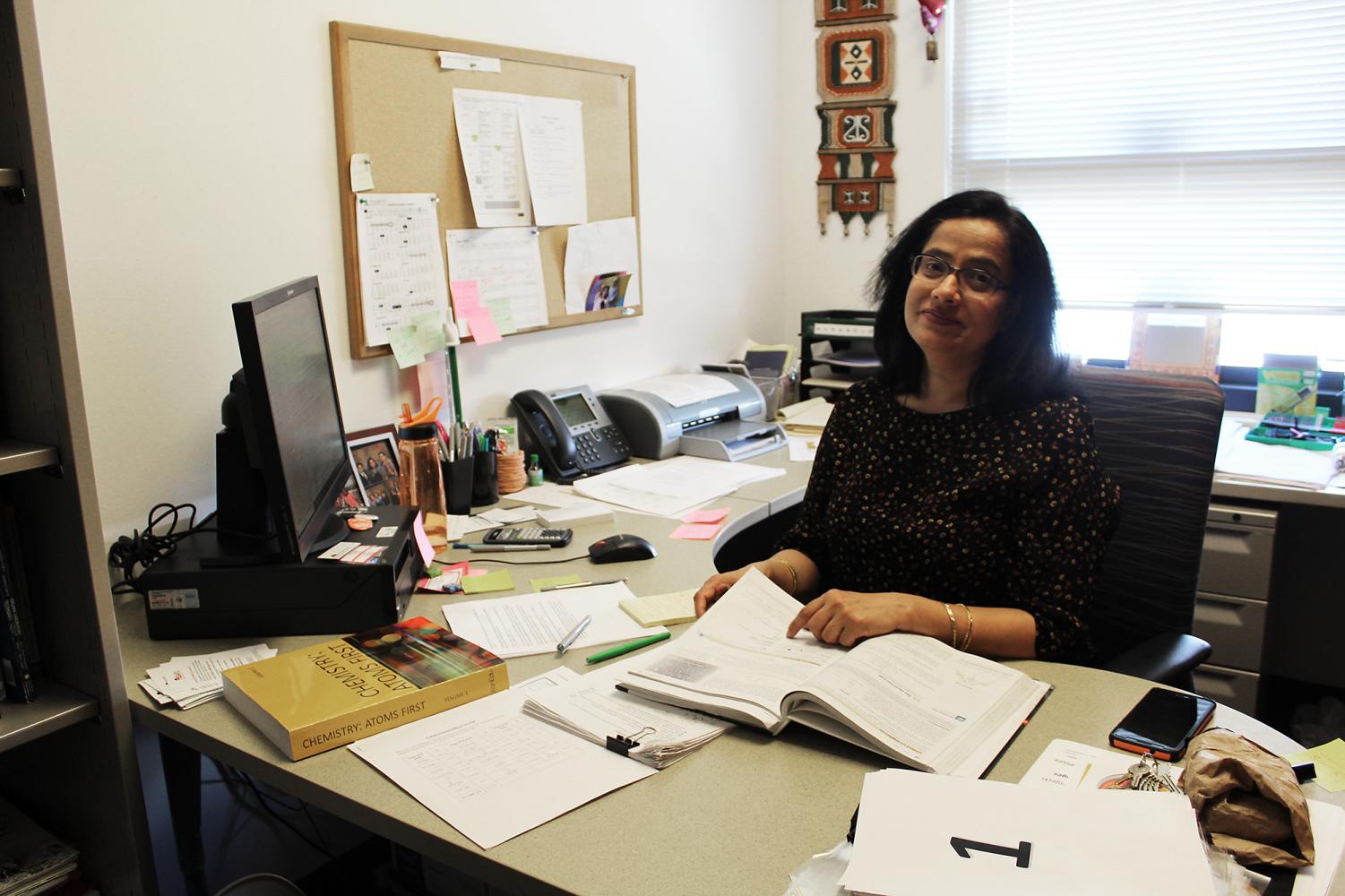 To be a good teacher is beyond having the knowledge and credentials. Sumita Singh, a Chemistry faculty member, has been teaching at EvCC for 18 years. Singh believes that a good teacher needs to have an understanding of the different backgrounds of the students, know what's important to them and guide them to achieve their goals.
"
In a community college set-up like EvCC, to be a good teacher, content knowledge is important. But more than that, compassion for the students."
— Sumita Singh, chemistry instructor
"In a community college set-up like EvCC, to be a good teacher, content knowledge is important. But more than that, compassion for the students," said Singh.
"Good teachers are prepared, engaging and flexible," Debby Casson, a Mathematics faculty member said. She considers teaching at EvCC a great privilege. She makes math fun for her students, keeps her lectures to a minimum and her group activities to a maximum. Casson thinks that a good teacher will make a difference in the lives of the students.
"Most students would agree that I am goofy and that I genuinely care about them first as people, second as students, and third as mathematicians," said Casson.
For Singh, student participation is sometimes a struggle. "Convincing students to come to class, ask questions and be engaged is my biggest challenge," said Casson.
Students' success is an active partnership. A teacher can come prepared but students must be willing to learn and give their best. Students' active participation can help them gain a deeper understanding of the subject.
Getting advice from a counselor and among peers can help students find a good teacher before enrolling in a class. Another way is to go to www.ratemyprofessor.com for student' feedback. Teachers can also use this website to see honest feedback from their students on where they can improve and where they already excel.
Full-time teachers at EvCC have dedicated office hours to help students when needed. If some teachers have less time to meet with their students, they are available via Canvas.
"I encourage my students to come, let's talk. The door is always open," said Singh.