Men's Basketball Season Preview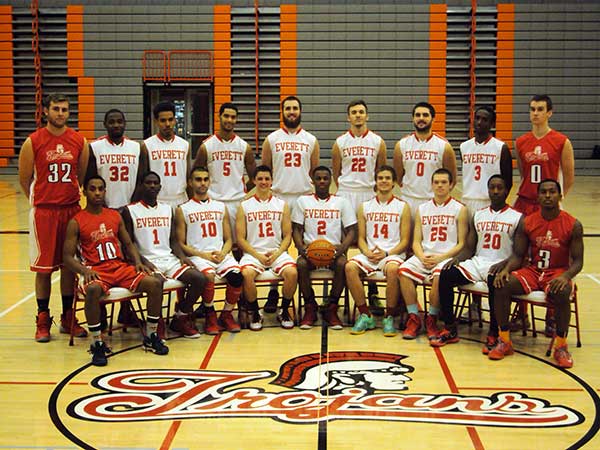 Standout players:
"The leading scorers have been Dominique McClendon and Derek Brown Jr., then Luke DuChesne. I've got a lot of balance, a lot of depth. Probably more than I've had in a long time."
Last Season:
EvCC was poised to finish first in the standings last year, but, "a kid we had played in a men's league and we had to forfeit some games, which kept us out of the tournament," Walker said.  "It was a good team, but we took a hit … and it knocked us out of a chance to go to the championships."
The men's team enjoyed success at the Red Devil Classic tournament in Longview in late November, defeating both Mt. Hood and Centralia in the first and second round before losing to Lower Columbia in the final game  92-90.
Keys to the 2014-2015 season:
The men's squad has enjoyed success in the past, but to keep it up, here's some keys to the season as told to The Clipper by head coach Larry Walker:
Stay healthy:  Sophomore Dominique McClendon "blew his knee out in the third league game, and he was averaging 20 points and 10 rebound a game," Walker said.  "He gives us big-time presence inside and he can also shoot the ball outside."
Team chemistry: "I have a lot of new bodies. Nine of the 18 (players) are from Snohomish county," Walker said. The Trojans have players from Alaska and Las Vegas as well.
Shoot the ball well: "We can really shoot the ball," Walker said. Freshman point guard Derek Brown Jr. "…is one of the fastest point guards I've ever coached in the 40 years I've been coaching."
Lean on McClendon: "Dominique is probably the key for us in a lot of ways," Walker said. "He's so strong inside and out."