Trojan Women = Champions
Freshman forward Lauren Allison named tournament MVP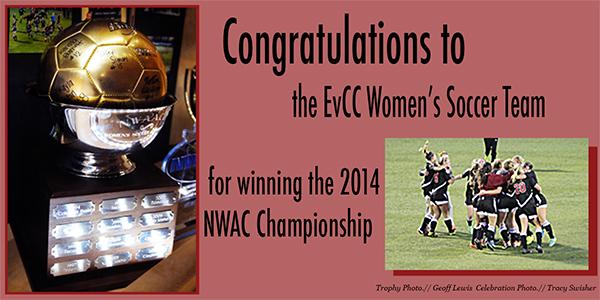 Everett Trojans forward Lauren Allison was named the NWAC women's soccer tournament's Most Valuable Player after the victory over Peninsula Sunday.
Allison, a freshman forward on the squad, came to EvCC after an ACL injury robbed her of competing for Stanwood High School her senior year.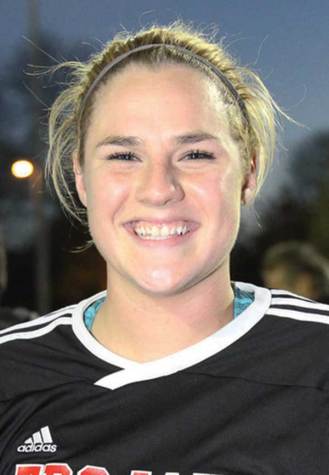 "I tore my ACL my senior year so I missed my complete senior season," Allison said. "I play basketball too, so (I was out) both seasons and I was out six to eight months. I tore it playing soccer and I had to deal with that." "Going through the injury was really a struggle because I went from playing soccer every day since I was little, to not playing for eight months, and soccer is a big part of my life," Allison said, "I just wanted to prove to myself more than anyone that I could do it because soccer is really important to me. I worked hard for this (award) and I really wanted to help Everett out this year and we really wanted to win. It's just a great feeling being able to do the thing I love again."
Allison, who is leaning toward a psychology major at EvCC, said that winning the NWAC championship and the MVP award is a high honor.
"Through high school I had some smaller awards, but this one by far is, for me, the most important. It's (the award) I'm most excited about. It's just a really great opportunity that we had," Allison said.