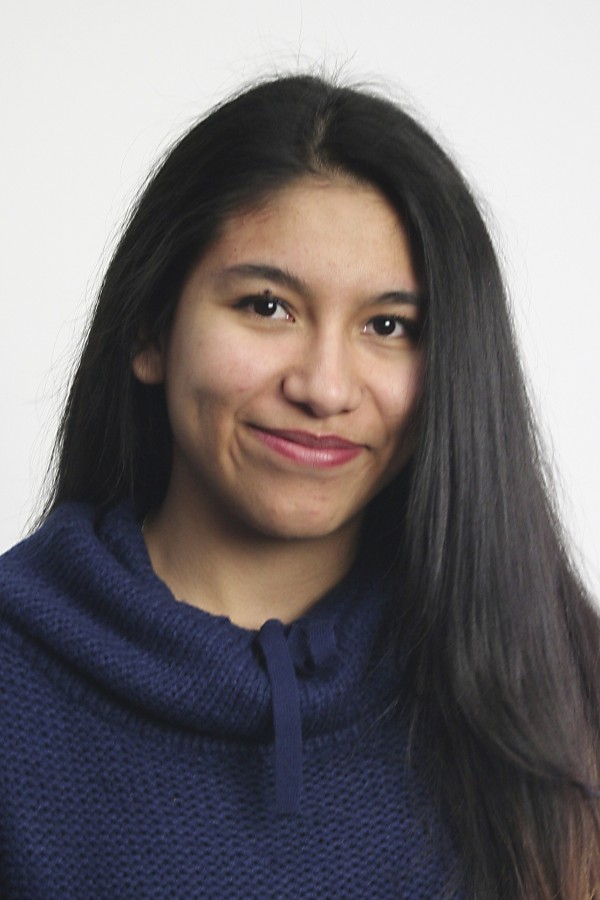 1. What do you like to write about?
I like to write culture and diversity pieces. I would mostly like to focus on writing articles along the lines of social justice and sharing experiences that the reader wouldn't other wise encounter on a normal basis. I want people to have a chance to feel the experiences through my writing and multimedia packages, sort of act as a microphone for those who would like to be heard.
2. What are your future plans in journalism?
After EvCC I hope to transfer to WSU for the Integrated Strategic Communications major. I'm still on the fence of where I will be 5 or even 10 years from now. I think I would eventually like to work for a nonprofit organization that focuses on issues that I like to write on or I would like to go into a magazine and become a writer and work my way into an editing position similar to the one I have now at the The Clipper
3. What Disney (or fictional) character are you? Why?
Merida. I feel like my relationship with my mother is very much like Merida's with hers.
I thought it was cool of her to fight for her own hand. I loved the stubbornness and bravery she has.
4. What's the best way to contact you?
If you have any pitches, I would love to receive emails! I check them very regularly.
To reach me at the clipper email
[email protected]
or my personal student email at
[email protected]
Also you can call The Clipper office (425) 388-9522
Monica Aime Aguilera , Managing Editor of Print
Apr 04, 2016

EvCC Hosts All-Spanish Family Night

(Story)

Mar 31, 2016

EvCC to Host Third Annual RISE Conference

(Story)

Feb 04, 2016

Shane and Emily Live on Campus

(Story)

Jan 14, 2016

College Goal Washington At EvCC

(Story)

Oct 15, 2015

Club Corner: MEChA

(Story)

Sep 19, 2015

Upcoming Events: How to Get Involved this Fall

(Story)

May 12, 2015

'Moments to Movements'

(Story)

Apr 21, 2015

Sisters Connecting

(Story)

Apr 21, 2015

EvCC MEChA Fight for Justice in Pasco

(Story)

Feb 17, 2015

Emma and Luke DuChesne: Twinning is Winning

(Story)

Feb 17, 2015

BSU and Black Legacy Month

(Story)

Jan 28, 2015

10 years of Humanities Alliance

(Story)