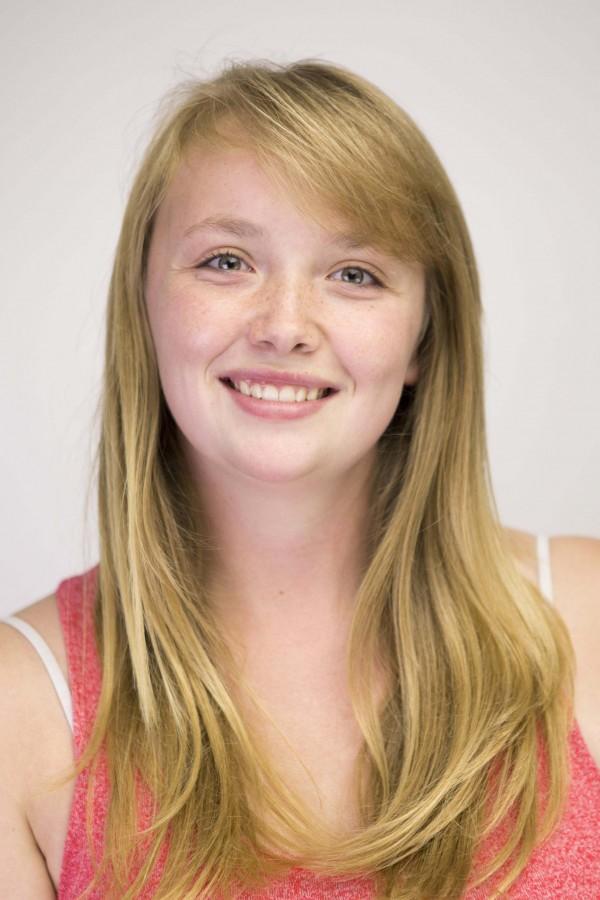 What are your future plans in journalism?
It looks like I am headed into the realm of communications but I will always look back at journalism as a strong foundation.
What do you like to write about?
I love to write about people. I love telling those stories that just get right at your heart strings and give you faith in humanity again.
Who's your favorite Star Wars character?
I have to pick Leia. She is a princess for one which I love. Two, she's a strong-willed leader willing to do anything to save others.
What is the best way to contact you about story ideas, comments or suggestions?
My student e-mail:
[email protected]
Cassylee Mead , Managing Editor of Web
May 30, 2016

Farewell to Graduates

(Story/Media)

May 23, 2016

Meet Sandy: The Service Dog in Training on Campus

(Story)

Apr 19, 2016

Holocaust Survivor Visiting EvCC

(Story)

Dec 01, 2015

Strut Your Stuff: EvCC's Annual Turkey Trot

(Story)

Nov 04, 2015

"Crimson Peak": Original but Questionable

(Story)

Nov 02, 2015

eLearning; Where Your Online Classes Come From

(Media)

Oct 12, 2015

Pan; A New Twist on a Timeless Tale

(Story)

Oct 07, 2015

Student Housing Expansion:

(Story)

Sep 19, 2015

Upcoming Events: How to Get Involved this Fall

(Media)

Sep 18, 2015

Parking : What's Happening and How to Be on Time

(Story)

Jun 02, 2015

From World Runner to National Agility Competitor: EvCC Instructor Sue Grigsby

(Story)

Jun 02, 2015

Jennifer Stuller; Feminism at Her Finest

(Story)

Apr 21, 2015

6 Majors to 4 Hooves

(Story)