Natural Disasters: Are You Prepared?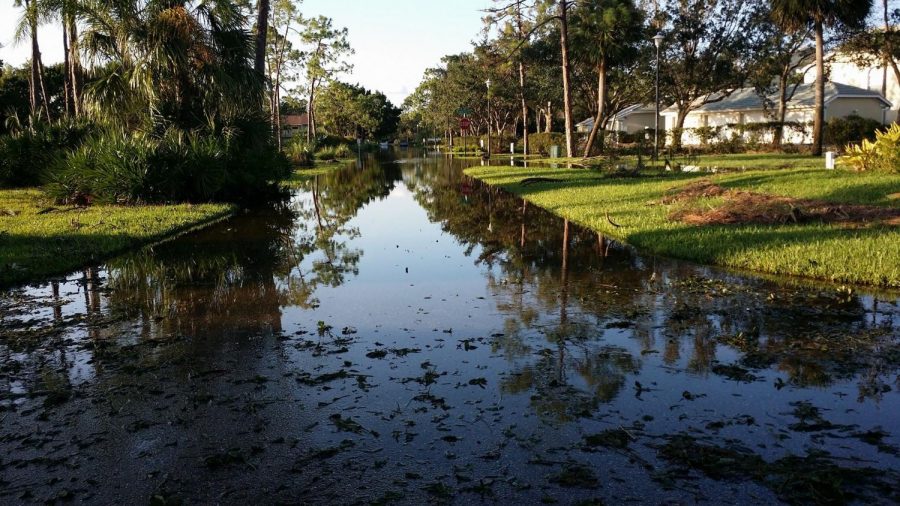 Instead of being greeted this late-summer by the peaceful change of falling leaves and pumpkin spice lattes, natural disasters have taken the world by storm; catastrophic events have brought devastation to communities by destroying homes and taking lives.
Hurricane Harvey and Irma have caused up to $200 million worth of damage in Texas and Florida alone. The latest, Hurricane Maria, made landfall just three weeks ago and has left the whole island of Puerto Rico without power.
There were two major earthquakes in Mexico within one week of each other, with epicenters only 400 miles apart.
In most recent news, the Gulf Coast is bracing itself as Hurricane Nate makes landfall. 
As many within these communities are without homes, food and supplies, it's important to remember that natural disasters can occur at any time.
Steven "Steve" Grupp, an instructor at EvCC who works for the Physical Science Dept. concludes that "regardless of the hazard… being educated about it and having thought about it before it strikes is a critical piece in keeping it as least damaging as possible."
So, what would you do if a disastrous event were to occur in Washington?
For the people of Washington and surrounding states, many believe that an earthquake is inevitable to occur near the Pacific Northwest.
"We're in the window for Cascadia which is the 'big one' that everyone talks about," Grupp states, "Could it happen tomorrow? Yeah, it could."
As well as the 'big one' there are plenty of other potential hazards within Washington state like volcano eruptions, wildfires and landslides. Landslides are the most frequent potential hazards that occur in Everett and other parts of the state.
Although there isn't any way to prevent powerful quakes, volcano eruptions, landslides or wildfires, there are effective ways in preparing yourself for a disaster. This can be as simple as keeping "shoes by your bed" to protect your feet in case glass has been broken.
There are other aspects to think of as well; where would you go to protect yourself from an earthquake or other disasters on campus or in your home? What is the quickest route to get to high land in case of a landslide or wildfire was to head your way?
It is essential to always keep spare supplies with you, like water or a flashlight, in case you're unable to retrieve any essential items after a disaster.
On the EvCC website under "Emergency Response and Management Plan," there are step-by-step plans you are urged to follow if an earthquake were to occur on campus, as well as how to evacuate buildings on campus.
But if you're at home, you should build your own plan(s) in staying safe and secure during any type of disaster that may occur.
For the communities who are still dealing with the consequences of these events, there are ways that you can help.
Here is a list of trusted sites that you can donate cash, goods and volunteer for:
        All Hands Volunteers

        Billy Graham Rapid Response Team

        Brethren Disaster Ministries

        Convoy of Hope
For more information on how to prepare for a disaster in your area, visit fema.gov and be ready.